Fermentation Nutrients
Fermentation Nutrients
Since 1954, ADM has provided fermentation nutrients noted for their consistency and uniformity in applications ranging from soil screening to production scale.
Cottonseed Solutions for Your Fermentation Needs
Our Proflo®, Proflo Oil® and Pharmamedia® brands are the nutrients of choice for commercial-scale production of antibiotics, enzymes, steroids, biological pesticides and herbicides. ADM's cottonseed-derived nutrients are shipped economically and routinely to more than 20 countries throughout North America, South America, Europe and Asia
A Rich History
The Traders Oil Mill Company was established in 1918 in Fort Worth, Texas. In 1929, a Traders researcher began developing a high protein food derived from cottonseed. This golden-yellow flour, a protein concentrate, contained all the essential amino acids as well as vitamins and minerals. Comprehensive chemical, clinical and biological studies established the nutritive value of Proflo® as a human food. A process was then developed to economically produce large volumes of uniform, edible grade cottonseed flour.
In 1954, Proflo® was found to be an excellent nitrogen source in certain antibiotic fermentations. Since industrial proteins have certain characteristics that differ from edible proteins, Pharmamedia®, our first industrial grade cottonseed flour, was developed to meet these criteria. Due to changes in the market, the edible business was discontinued and an industrial grade Proflo® was established to meet the rapidly growing demand for cottonseed nutrients.
Today, we buy most of our cottonseed from the West Texas area where typically one-third of the U.S. cotton crop is grown. The consistent, high quality of West Texas cottonseed is fundamental to our overall ability to serve the needs of the fermentation industry.
Key Products
Proflo®
Proflo® is a premium quality, finely ground, yellow flour made from the embryo of cottonseed. The principal component of Proflo® is non-hydrolyzed globular protein of excellent quality that comes from our special oil extraction process.
Proflo® is guaranteed to contain a minimum of 58% protein on a dry weight basis and has a total plate count of less than 5,000 colonies per gram. Proflo® is made from only excellent quality, high-protein cottonseed. Our selection of raw material helps provide a greater degree of uniformity in the finished product.
Pharmamedia®
Pharmamedia® is an economical, finely ground, yellow flour made from the embryo of cottonseed. The principle component of Pharmamedia® is non-hydrolyzed globular protein of excellent quality that comes from our special oil extraction process. This low temperature process reduces the denaturing of cottonseed protein, commonly associated with other extraction procedures. Rigid quality control and raw material standards account for uniformity, batch after batch.
Proflo Oil®
Proflo Oil® is a non-edible, crude cottonseed oil made from high-quality cottonseed. The free fatty acid content is less than 2.0% and normally runs at 1.6%. Proflo Oil® contains approximately 70% unsaturated fatty acids, with an iodine value of 105.
Proflo Oil® is recommended for use as a carbon source in production of antibiotics and steroids by submerged fermentation. It is considerably more resistant to oxidation than refined oil due to the presence of natural antioxidants. Proflo Oil® can be stored at room temperature for as long as seven months without appreciable deterioration or development of rancidity.
Partner with us now!
For general inquires, questions or more information, please reach out to us. We are here to help.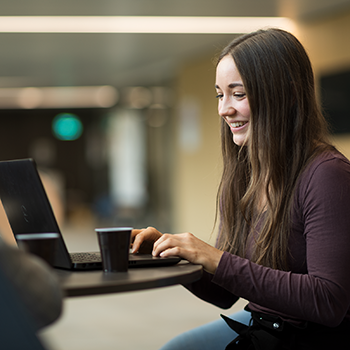 This content is based on United States laws and regulations applicable on the day of publication of this content. We point out that customers are required to ensure that any labeling and claims made by customers for their finished products must be based on the regulatory requirements and scientific standards of the country in which the final products are offered for sale. Not all products are available in all regions.
---