ADM Ventures
ADM Ventures
Investing in the technology of tomorrow, ADM Ventures invests in cutting edge startups with disruptive technologies across key areas and develops projects through its business incubator.

About ADM Ventures
ADM has more of a century legacy of pioneering innovation – one it continues to uphold through its venture investing arm, ADM Ventures. ADM Ventures invests in cutting edge startups with disruptive technologies across five key areas: human nutrition, health & wellness / microbiome, animal nutrition, sustainability and biomaterials and agriculture technologies.
As part of its investment model, ADM Ventures has established a business incubator designed specifically to oversee high-potential product-development projects. This incubation arm is unique in the food and ag industry, distinguishing ADM Ventures from other traditional corporate venture capital models. Through its incubator, ADM Ventures also works in close collaboration with its portfolio companies to provide unparalleled resources from capital (i.e., equity investments), to interaction with ADM's subject-matter experts across regulatory, R&D, sales & marketing, fermentation and other manufacturing support scaling, etc.; and access to ADM's global asset base, capabilities and customers.
Venture Capital Investments
ADM Ventures invests in disruptive companies with proprietary technologies that have demonstrated feasibility, whether that means demonstrating bench-top proof of concept or demonstrating a market fit. Investable companies are typically Series A stage and beyond. ADM Ventures can lead an investment and invite a syndicate of premier venture capital investors to a financing round, or serve as a syndicate partner. Obtaining either a Board Observer or Board Seat is preferred.
Startup Collaborations with ADM
ADM Ventures facilitates collaborations between startups and the broader ADM company. Collaborations accelerate and de-risk the development of early-stage companies and often take the form of Joint Development Agreements, Supply Agreements and/or Commercial Agreements. ADM Ventures leverages ADM's extensive, global solutions network, including ingredients, flavors, assets, people, expertise and customers, to provide necessary product development, capital equipment, operations, guidance and sales to portfolio companies. ADM's R&D and product development teams can incorporate a startup's solution within ADM's vast portfolio of products and services, introducing unique and innovative finished-products to the marketplace. These new products can ultimately be placed into ADM's portfolio of offerings or "pantry of ingredients" as solutions for ADM's vast network of food & beverage and animal nutrition customers.
ADM Incubated New Products
The incubated new products group manages the creation and operation of innovative new products and businesses within ADM. The goal of the group is to bring new products or businesses to commercial-ready, before transferring to one of ADM's larger business units.
ADM Ventures Portfolio Companies
Partner with us now!
For general inquires, questions or more information, please reach out to us. We are here to help.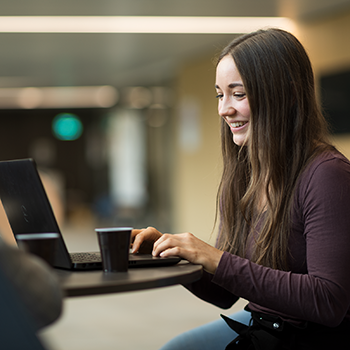 ---