Citrus Terpenes
Terpenes
Terpene chemistry is a foundational principle of the ADM citrus platform.
Your Citrus Terpene Specialists
With over 130 years of combined global citrus capability, ADM is a citrus terpenes specialist. As one of the world's largest processor of citrus oils, we combine sizeable capacity and citrus market intelligence. Global logistics, year-round inventories and just-in-time capabilities ensure constant supply in a volatile market.
A Legacy of Expertise
Through the acquisitions of Florida Chemical Company (FCC) in Winter Haven, Florida and Erich Ziegler in Aufsess, Germany, ADM has the ability to develop and produce quality citrus ingredients. Using cutting-edge technology and engineering, both Erich Ziegler and FCC have become global leaders in the citrus processing industry and lend their expertise to develop innovative products. These relationships and our scale of operations make ADM a reliable supplier of a variety of high quality citrus terpenes.
A Reliable Partner for Citrus Terpenes
Understanding citrus on a molecular level, ADM puts dedicated focus on the responsible complete use of the incoming citrus raw materials. Not only do we provide you high quality versatile products, we are a supply partner that you can count on. ADM has one of the largest distillation capacities in the market, which enables us to reliably produce significant volumes of product all year round.
Supply Chain and Logistics
Our production facilities operate year-round, so you can count on ADM to deliver the products and support that you need. ADM is committed to a high level of quality control to maintain global compliance standards. Our experts in quality control, R&D and product development utilize advanced analytical equipment to make sure a product is right for your application. We also provide logistics and onsite customer service ordering to reduce lead time, allowing for just-in-time inventory management. While the citrus industry is seasonal, we source raw materials globally and maintain a substantial product inventory to balance the fluctuations in product availability.
Key Benefits
Safe for use in food, drinks or other consumer products
Neutral taste
Good solvency power
Plant-based
Applications
Terpenes are used across a wide variety of market segments, including:
Cosmetics & personal care
Flavor & fragrance
Food & beverage
Household cleaners
Industrial
Pharmaceuticals
Recycling
Resins
Solvents
Terpene Portfolio
ADM offers a variety of citrus terpene products to suit any application.
Orange, Lemon and Lime Terpenes
d-Limonene is the major component of the oil extracted from the citrus peel during the citrus juicing process. With an attractive citrus aroma, d-limonene is a naturally occurring biodegradable solvent and degreaser that can be used safely and effectively in a wide range of products. Our terpenes are available from a variety of sources, including orange, lemon and lime, and grades for added versatility.
High Purity d-Limonene—99.4%
High-purity d-limonene is 99.4% pure, meaning it is considerably low in impurities. This leads to cleaner, more neutral products. It is most often used in fine fragrance applications.
Citrus Burst™
Citrus Burst™ products are proprietary citrus-based formulations for specific applications. Available as a high-concentration formulation, they are used as the starting point for a variety of industrial products and include blends of d-limonene, citrus components, vegetable esters and surfactants. All Citrus Burst™ products are formulated with the environment in mind.
Partner with us now!
For general inquires, questions or more information, please reach out to us. We are here to help.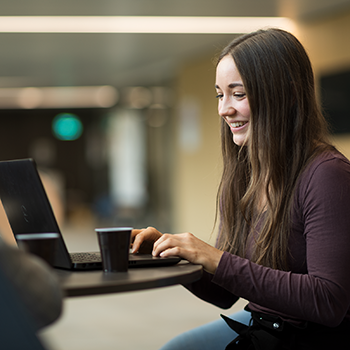 This content is based on United States laws and regulations applicable on the day of publication of this content. We point out that customers are required to ensure that any labeling and claims made by customers for their finished products must be based on the regulatory requirements and scientific standards of the country in which the final products are offered for sale. Not all products are available in all regions.
---