Taste Modification
Taste Modification
Shifting consumer demand has made formulation ingenuity and taste modification critical. We partner with you to create great-tasting products.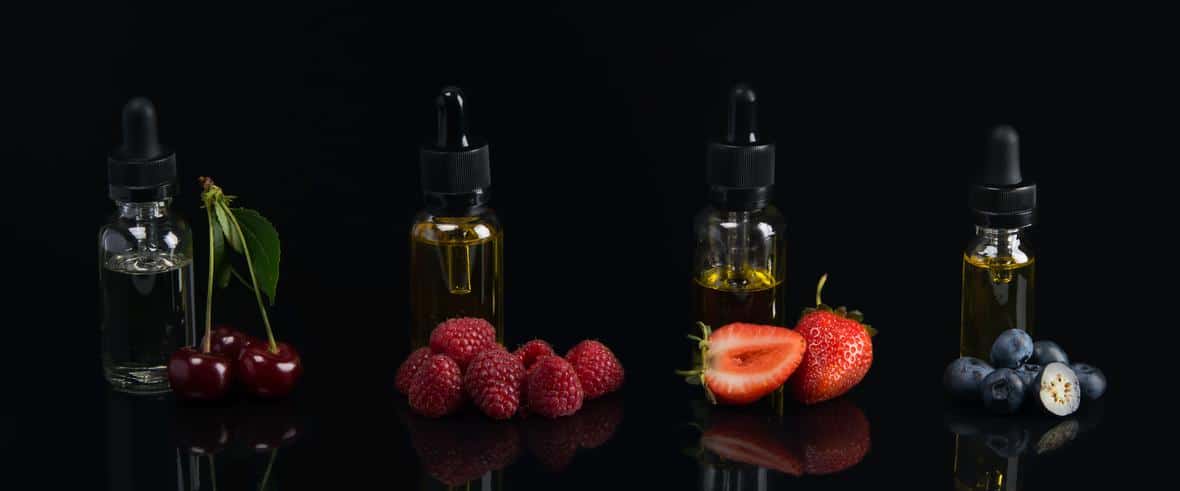 Taste Reigns Supreme
With shifting consumer demands towards better-for-you product formulations, the need for formulation ingenuity and taste modification has never been more critical. With the removal or replacement of traditional ingredients, the need to recreate full taste experiences is of the highest importance to not merely achieve consumer acceptance, but to achieve consumer preference.
With over 80 years of taste and texture expertise and one of the largest development teams in the industry, we give you the edge in taste. Our teams partner with you to help create just the right flavorful, great-tasting product that works synergistically with your product's color, texture, nutrition, packaging and shelf-life requirements.
Overcoming Obstacles to Great Taste
With a broad and deep portfolio of raw materials sourced from nature, our flavorists' palette for the creation of taste modification tools helps ADM overcome off-tastes of all varieties. Closely partnered with our full product development team versed in our entire pantry of ingredient solutions, we are experts at creating optimally balanced products that deliver on consumers' expectations for nutrition with great taste.
Our specialists identify the potential sources of off-tastes and mitigate them through a comprehensive approach to optimize, neutralize and subsequently flavor product bases of all types. Each unique off-note requires an equally unique approach to minimizing or masking, and our team of experts can develop the ideal solution for your application. We can help you with a variety of challenges that have emerged onto the market.
Alternative Proteins / Meat & Seafood Alternatives
The popularity and growth of lifestyle diets as well as concerns for the planet have led to a sweeping plant-based food and beverage movement that is predicted to grow. Formulating with alternative proteins may sometimes require solutions to specific challenges such as:
Control formation of off-aromatics
Mitigate off-tastes of alternative protein source
Offset loss of flavor impact due to ingredient interactions
Replicate animal-based protein / meat taste with both a savory flavor as well as umami or richness for an authentic experience
Read more about how these holistic solutions take shape in categories such as savory snacks, sweet snacks, beverages and specialized nutrition.
Alternative Proteins / Dairy Alternatives (Vegan Cheese, Milk and Yogurt Alternatives and Non-Dairy Ice Cream)
According to Mintel, 47% of US consumers agree that non-dairy milk is 'easy to digest' compared to just 26% who say the same of traditional dairy. Creating delectable experiences in non-dairy, vegan versions of consumers' favorite products requires ADM's unique expertise to:
Mitigate off-tastes of alternative protein source
Offset flavor fade/imbalance due to protein binding
Replicate real dairy taste as well as enhance mouthfeel and richness
Improve texture attributes for a great consumer experience
Opportunities for Health & Wellness
Whether in the functional food and beverage space or in the dietary supplement market, consumers are interested in products with enhanced nutritional and health benefits. As consumers become more conscious of what they consume, they are pursuing more specialty health solutions in all types of products. The incorporation of new and on-trend ingredients creates a constant challenge to continue to deliver high function with little to no compromise on taste. ADM's vast expertise in this area brings solutions to:
Mitigate off-tastes of all types of functional ingredients
Use flavors to complement off-tastes
Enhance characterizing flavor
Read more about how these holistic solutions take shape in dietary supplements as well as all types of other categories.
Searching for Optimized Sweetness and Taste
Consumer attitudes towards sweeteners often differ from their actual behavior. They are increasingly paying attention to the type and amount of sweetener in their favorite products. And yet, they still value moments of indulgence with nostalgic products in a full sugar experience.
When it comes to consumer expectations about sugar reduction, one thing is certain —the full product and taste experience counts more than the grams of sugar or types of sweeteners. Managing taste and texture across a wide range of sweetening systems can be supported by ADM's taste modifying solutions to:
Mitigate off-tastes of high intensity sweeteners such as bitterness, herbal or metallic notes, cooling, and lingering sweetness
Replicate sweetness intensity at the upfront, middle and end
Replace sugar functionality—mouthfeel, texture, bulking, binding and humectancy (moistness)
Rebalance the overall taste profile addressing aroma, mouthfeel and texture
Meet label claims with reduced carbohydrate content while maintaining a clean taste
Re-imagining Adult Recreational Beverages
A general consumer awakening on the negative effects of the over-consumption of alcohol has led to the popularity of products with lower alcohol by volume (ABV) as well as lower calories. Over half of consumers in the U.S. said that they would be interested in low- or non-alcoholic beers, and 20% said they'd be willing to pay more for these beers (Mintel GNPD). As consumers strive for lower alcohol content options at the bar, their thirst and taste expectations can be satisfied through ADM's taste modification solutions to:
Mitigate off-taste of high intensity sweeteners
Mask alcoholic base spirit profiles otherwise covered by sugar
Replicate the same taste profile and taste intensity as higher proof products
Rebalance the overall taste profile addressing aroma and mouthfeel
Hi! BRB
ERROR CODE: 503
More about Taste Modulation
Elevating Taste with Umami
Our natural umami flavors showcase the expertise we bring to savory modulation. Discover how we can improve your brand's flavor experience and provide solutions for all types of applications.
This content is based on United States laws and regulations applicable on the day of publication of this content. We point out that customers are required to ensure that any labeling and claims made by customers for their finished products must be based on the regulatory requirements and scientific standards of the country in which the final products are offered for sale. Not all products are available in all regions.
Partner with us now!
For general inquires, questions or more information, please reach out to us. We are here to help.