Swine
Swine
Genetics, herd health and nutrition are key elements in successful swine production. ADM targets efficiency and performance with its swine products.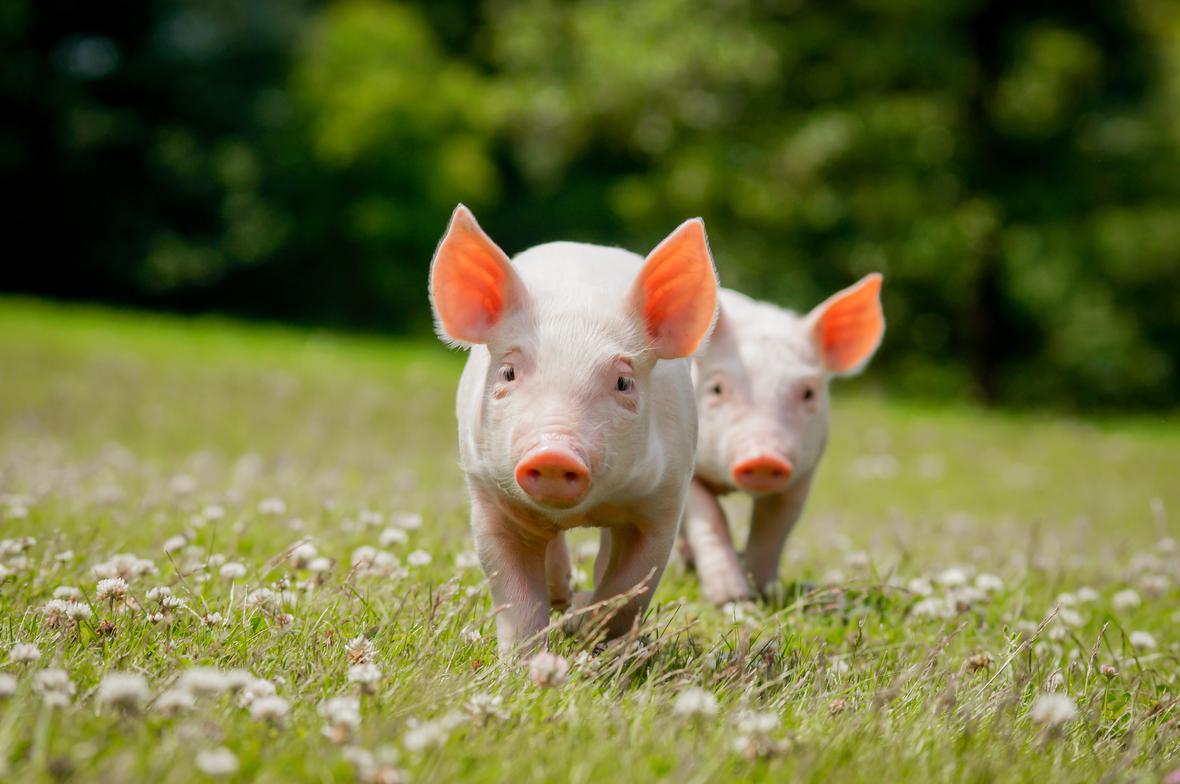 Nutrition for Successful Swine Production
Swine come in many breeds, colors, shapes and sizes, and are a popular form of livestock that is vital to the economy in many parts of the world. The majority of swine are used for human food, but they also supply skin, fat and other materials for use as clothing, ingredients for processed foods, cosmetics and in medical capacities. Swine are also exhibited at agricultural shows, judged either as stud stock or on their suitability to provide premium meat.
Genetics, herd health and management and vital nutrition are key elements in successful swine production. Many nutritional factors must be balanced throughout herd development:
Optimizing reproductive performance with targeted nutrients
Targeting performance and economical concerns with specific ingredients, effective formulation and mixing instructions
Maximizing lean growth rates with proper amino acid levels and ratios
Promoting proper skeletal development with calcium to phosphorus levels
Maximize Your Swine's Bottom Line, from Start to Finish
Produce lean pork efficiently and profitably with successful swine feed products and programs that combine successful research, innovation and industry expertise, all proven in commercial settings. Optimize your profitability in today's swine market by utilizing our success-driven technologies, production options and feeding programs that focus on efficiency, cost-effective solutions and economical returns for your operation now and into the future.
ADM's team of swine professionals, including commercial swine specialists, nutritionists and business managers, are here to assist you in achieving and surpassing your operational objectives. At ADM, we bring you one of the longest-running and most successful histories in the swine feed industry, dating back to 1885 with MoorMan's® feed.
Today, ADM Animal Nutrition continues to be a leader in innovative swine feed formulation, specialized feed and ingredients that are supported by outstanding manufacturing facilities and distribution network. We created swine feed products and programs to meet and exceed your breeding herd requirements, nursery needs and grow/finish goals.
Read more about our animal nutrition products.
Global & Regional Brands
Our swine solutions include feed additives, a full portfolio of ingredients, and tailor-made premixes and services, and complete feed.
This content is based on United States laws and regulations applicable on the day of publication of this content. We point out that customers are required to ensure that any labeling and claims made by customers for their finished products must be based on the regulatory requirements and scientific standards of the country in which the final products are offered for sale. Not all products are available in all regions.
Partner with us now!
For general inquires, questions or more information, please reach out to us. We are here to help.