A Sustainable Future for the Global Food System
A Sustainable Future for the Global Food System
ADM Chief Financial Officer Ray Young addressed the intersection of ESG, sustainability and food security during a virtual event hosted by the Financial Times on March 16. He discussed how sustainable farming practices and prevention of post-harvest loss are integral to the company's strategy.
"At ADM, we think about the future as being able to sustainably feed the planet. That is really our mission and that's how we're going to grow as a company," Young said. "ESG and sustainability is front in center as part of our five year planning right now within our company."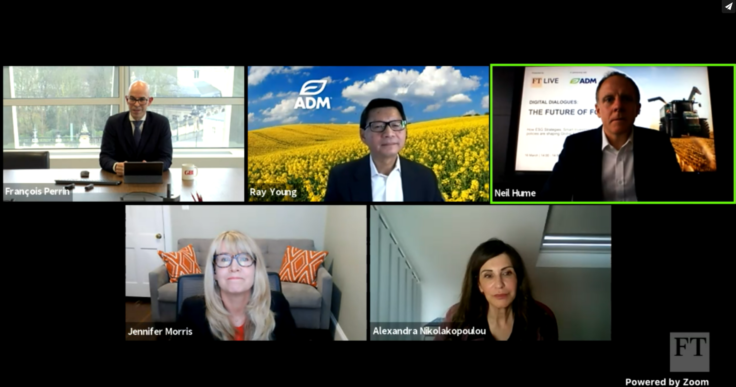 Young emphasized the need to increase consumer awareness of the links between food production and climate change, as well as the importance of reducing waste in the harvesting and transportation process.
"There is a lot of work being done, in terms of minimizing what we call post-harvest loss from the farms, particularly in emerging markets where the farmers may not have the best farming practices," Young said. "There's also a lot of work being done on storage. How can we improve storage so that food that is stored, or grains that are being stored in big bins, can last a lot longer without going to spoilage."
Panelist Alexandra Nikolakopoulou from the European Commission noted that waste is also a priority for European policymakers.
"The EU has been looking at the issue of waste for the past five years as part of the Circular Economy Action Plan. It has been very high on the agenda," Nikolakopoulou said. "The commission will propose by the end of 2023 legally binding targets for the reduction of food waste across the entire food value chain."
The Future of Food is Now: How ESG Strategies, Smart Investments, and EU Policies are Shaping Global Food Systems can be viewed here.
---