ADM and Beautify Decatur Partner for Community Cleanup
ADM and Beautify Decatur Partner for Community Cleanup
This year marked ADM's 17th annual Global Environmental, Health and Safety Week. Since 2007, ADM teams around the world have established unique and varied traditions to mark the annual celebration.
For many colleagues in Decatur, Ill., the week has come to be known for a relatively new tradition: a cleanup event along a three-mile stretch of 22nd Street, one of the city's busiest industrial corridors.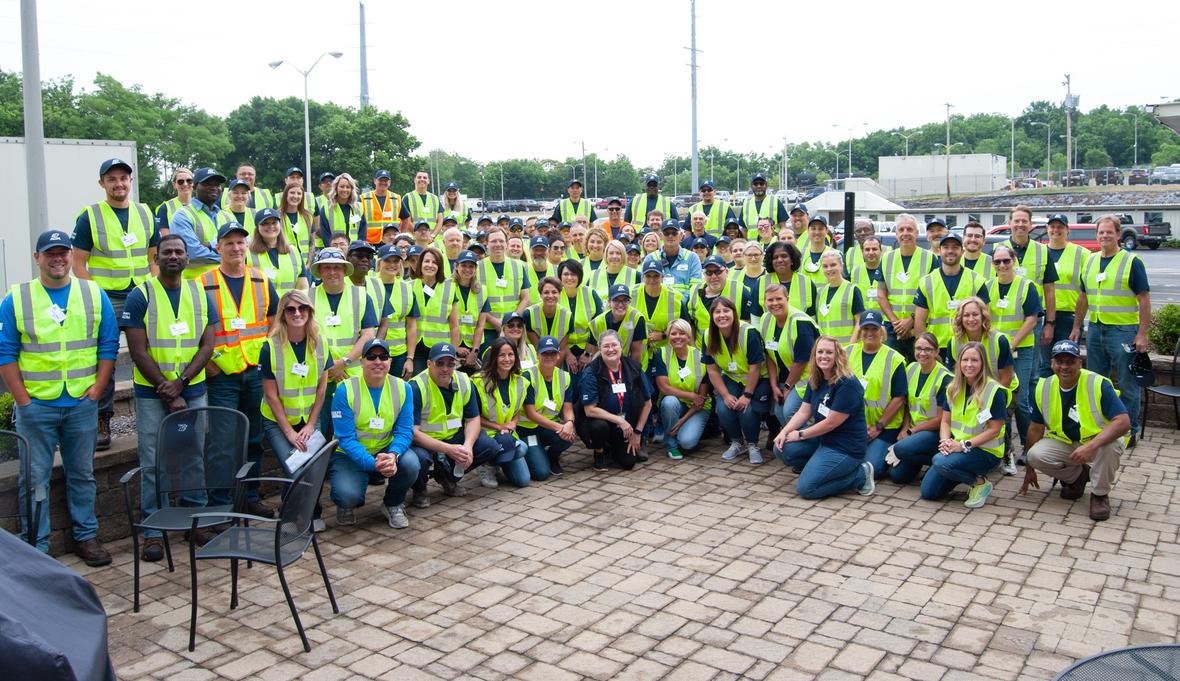 Chairman and CEO Juan Luciano kicked off the first Decatur cleanup event just ahead of Global EHS Week in 2022, and this year he was joined once again by a determined group that included Chris Cuddy, Veronica Braker, Alison Taylor, Lisa Caton LaBean, Chris Boerm, Greg Webb, Jennifer Cunningham, Tara Tolly and more than 100 Decatur-area colleagues.
By the end of their time together, the group had collected 65 bags of trash, shared countless laughs, and made the commute home from work along 22nd Street a little brighter for many of their co-workers and family members.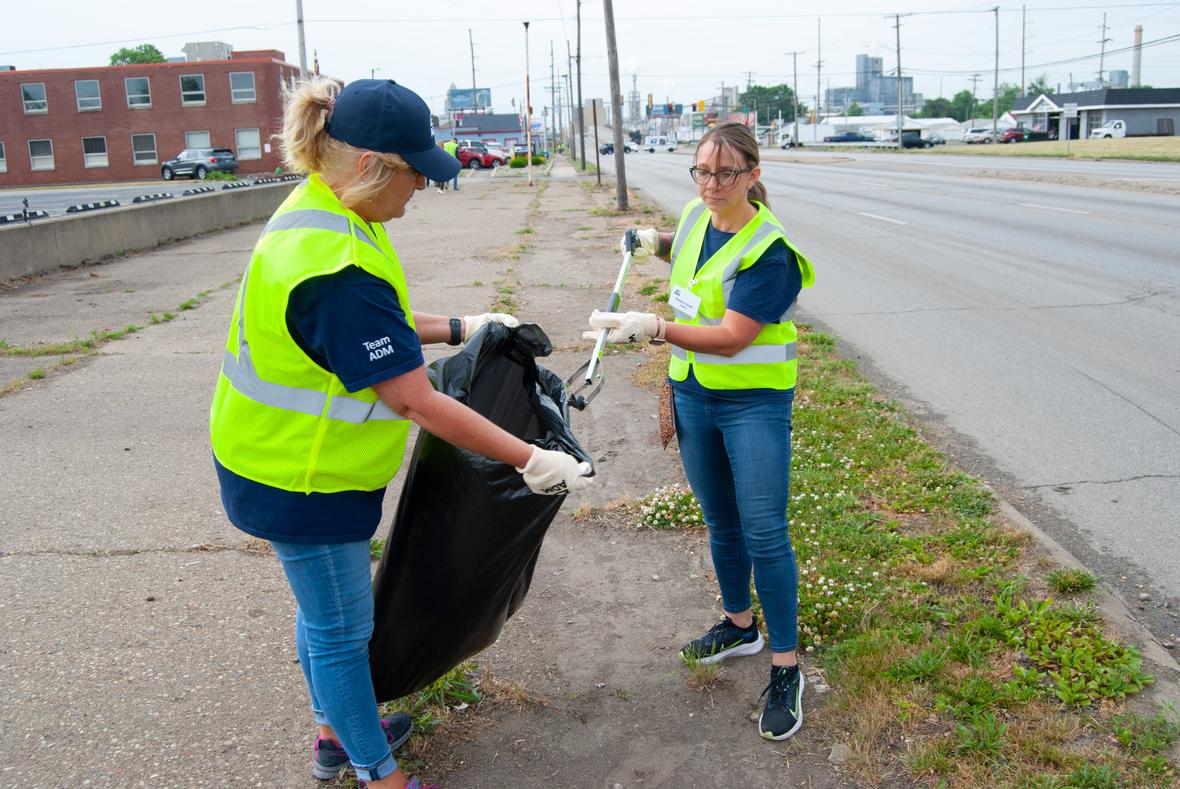 "Being able to partner with ADM to beautify 22nd Street is something we need to do year after year," said Jill Davis, co-chair, Beautify Decatur Coalition. "ADM is an engrained part of the community. They are giving back and we appreciate them so much."
"It shows the pride that people have for ADM and for the community - where they live and work," said Veronica Braker, senior vice president, Global Operations for ADM. "It was exciting to see people volunteer and participate. It says a lot for our ability to both attract and retain our employees when they see that we are not just about the company, but about the community."
---