ADM and Nourished Prioritize Personalized Nutrition
ADM and Nourished Prioritize Personalized Nutrition
According to ADM research, 49% of consumers believe every individual is unique and requires a customized approach to their diet1. Indeed, each gut microbiome is as distinct as a fingerprint and intricately linked to our overall health and wellness. This awareness has given rise to personalized nutrition and startups like Remedy Health, a dietary supplement company that specializes in 3D printing of personalized wellness solutions, notably its Nourished brand of customizable gummy vitamins.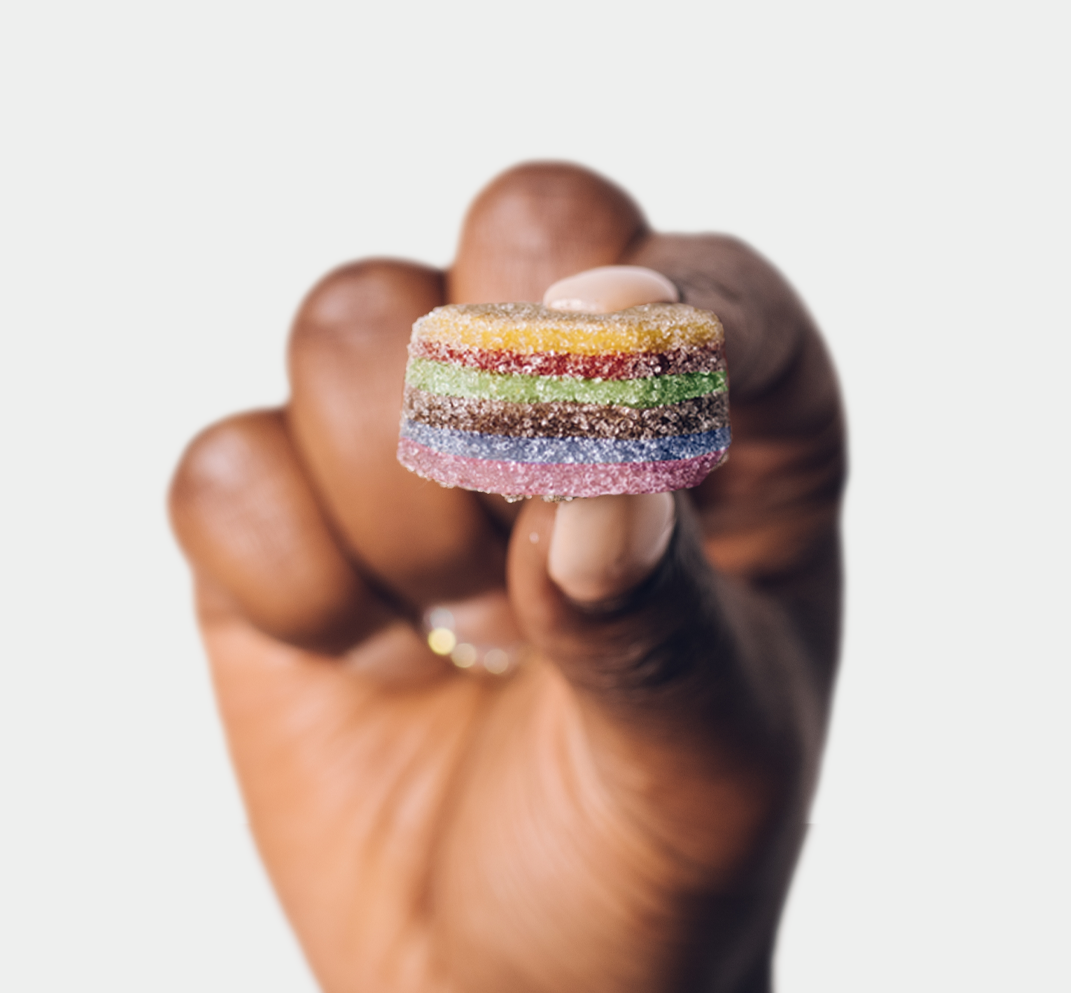 ADM Ventures is one of the key investors in Remedy Health, and now it has incorporated a science-backed ingredient from ADM as part of its Nourished solutions. ADM's proprietary HT-BPL1™* postbiotic is the latest addition to the Nourished portfolio of 31 vitamins, minerals and nutrients.
"We only use ingredients that have scientific data to support their benefits, so when I read the incredible research on HT-BPL1™ I knew immediately it was a perfect match," said Nourished founder and CEO Melissa Snover. "We are so excited to add it to our portfolio and be able to further serve and help all of our customers who are looking for metabolic health solutions."
LADM's award-winning BPL1™ (Bifidobacterium lactis) and its heat-treated counterpart, HT-BPL1™, were developed specifically to target factors relevant to metabolic health2. Postbiotics can provide similar benefits as probiotics, but as inanimate microorganisms they retain stability during harsh processing conditions, which increases application versatility. HT-BPL1™ is uniquely suited to the 3D printing process used to create Nourished vitamin stacks, a process that many probiotics would not survive. HT-BPL1™ is the first postbiotic Nourished offers in the U.K.
BPL1™ has been studied in two clinical trials, which both demonstrated positive effects on measures of metabolic health2,3. Clinical results of HT-BPL1™ show similar, positive effects2. HT-BPL1™ targets metabolic health through reduction in waist circumference2.
"ADM is on the forefront of microbiome research and its innovative applications for food, beverage and dietary supplements. We are excited to support Remedy Health and Nourished to launch this new era of personalized nutrition," said Marta Tortajada Serra, Vice President, Science & Technology for Health & Wellness at ADM. "This collaboration is further testament of our ability to help companies develop evidence-based solutions in a variety of applications."
To design a personalized Nourished Stack, U.K. consumers complete an online questionnaire and receive a recommended combination of seven active ingredients – such as HT-BPL1™ – to support their individual wellness aspirations. Gummies are created on demand by a patented 3D food printer. Nourished vitamin stacks are available online and exclusively at Selfridges flagship store in London.
*BPL1® is a trademark registered for Biopolis S.L. in the EU
1ADM Outside Voice℠
2Pedret A, Valls RM, Calderón-Pérez L, et al, Effects of daily consumption of the probiotic Bifidobacterium animalis subsp. lactis CECT 8145 on anthropometric adiposity biomarkers in abdominally obese subjects: a randomized controlled trial, Int J Obes (Lond) 43(9):1863‐1868, (2019) doi:10.1038/s41366-018-0220-0
3Amat-Bou, M., Garcia-Ribera, S., Climent, E., Piquer-Garcia, I., Corripio, R., Sanchez-Infantes, D., ... & Lerin, C. (2020). Effects of Bifidobacterium animalis Subsp. lactis (BPL1) Supplementation in Children and Adolescents with Prader-Willi Syndrome: A Randomized Crossover Trial. Nutrients, 12(10), 3123. doi: 10.3390/nu12103123. PMID: 33066107; PMCID: PMC7650793.
---