ADM and Spiber to Scale Regenerative Agriculture for Brewed Protein™ Polymer Production
ADM and Spiber to Scale Regenerative Agriculture for Brewed Protein™ Polymer Production
In 2020, ADM and Japanese biotech startup Spiber announced a partnership to build a manufacturing facility in Clinton, Iowa, that would utilize ADM's large-scale microbial fermentation capacity and expertise to convert corn-based dextrose into Brewed Protein polymers, a next-generation biomaterial with a range of applications from clothes to car seats.
Brewed Protein materials already offer a plant-based alternative to petroleum-derived materials currently used in apparel and other consumer products. But ADM and Spiber are committed to doing more to scale up the environmental benefits of their partnership – which is why they have signed a new agreement to jointly support the adoption of regenerative farming practices among ADM's network of growers that supply corn in and around Clinton.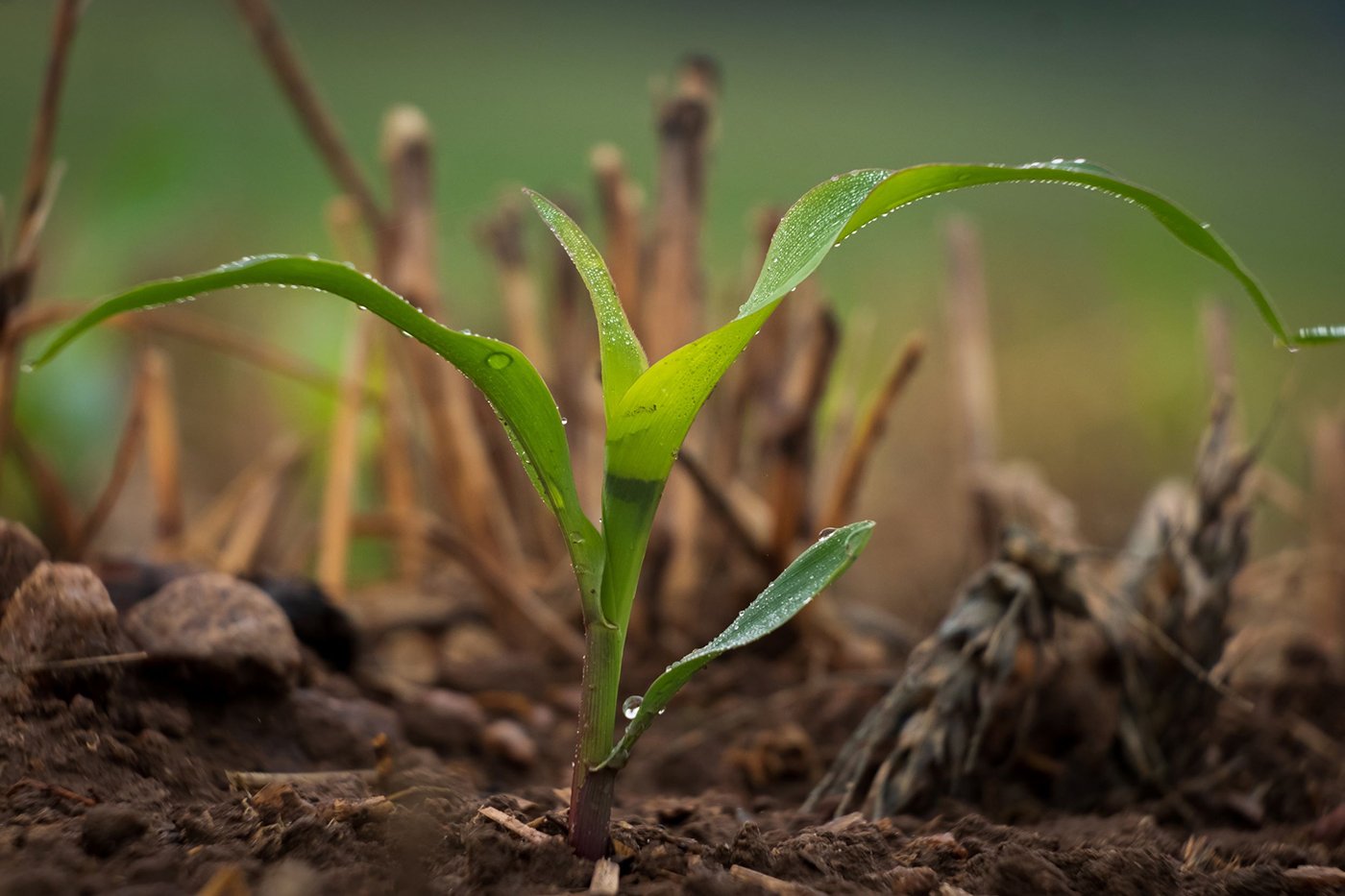 Tapping into ADM's extensive agricultural supply chain and strong grower relationships, the companies will work with Iowa farmers to implement cover crops, along with other regenerative practices including reduced tillage and improved nutrient management.
"Sustainability is powering ADM's growth strategy, and more importantly, it represents who we are as a company," said Paul Scheetz, ADM's director of Climate Smart Ag Origination. "As evidenced by our Scope 3 commitments, we're committed to leading in the decarbonization of our entire value chain, and regenerative agriculture is a key element of that strategy. We're excited to work with our customers and the growers in our network to scale these important practices."
Positive outcomes associated with regenerative and sustainable agricultural practices include reduced environmental impact, improved resiliency and increased farm profitability. Through the ADM-Spiber project, farmers will receive financial compensation as well as technical support to implement on-farm practice changes. The project will also facilitate the utilization of farmer-to-farmer networks to enable knowledge sharing among peers.
Regenerative practices have been shown to deliver soil health improvements, soil carbon sequestration, and reduced erosion, and these can result in greenhouse gas (GHG) and water pollution reductions. Impacts from the project will be monitored and calculated in accordance with Field to Market's methodologies and will be ISCC certified for GHG emissions. The GHG reductions achieved will contribute toward the companies' Scope 3 emissions reduction targets.
"Through our in-house life cycle assessment, we know that our primary feedstock source is one of the biggest drivers of Brewed Protein polymer's environmental impact. Spiber is committed to minimizing negative impacts of our operations. Thanks to ADM's experience with regenerative agriculture programs in Iowa, we are able to incorporate these practices into our supply chain from the beginning of Brewed Protein polymer production in the US. We appreciate their support in making this project possible," said Sunita Darbe, VP of Sustainability at Spiber America.
In addition to partnering with Spiber, ADM is collaborating with customers and other partners to expand regenerative practices in North America. For example, through the Midwest Cover Crop Initiative, ADM, the National Fish and Wildlife Foundation and the U.S. Department of Agriculture's Natural Resources Conservation Service are working with farmers to plant cover crops across 500,000 acres. Additionally, ADM and Farmers Business Network are partnering to offer the Gradable tool to 55,000 growers to enable verification of regenerative farming practices.
ADM and its partners were honored by the Field to Market Sustainability Leadership Awards as the Collaboration of the Year in 2021 for a regenerative agriculture project focused on soil health. This year, ADM is a finalist for the Biodiversity Champion category of the Reuters Responsible Business Awards in recognition of the company's accomplishments in regenerative and sustainable agriculture.
---