ADM Cares supports smallholders to increase sustainable production of Mango in India
ADM Cares supports smallholders to increase sustainable production of Mango in India
ADM is increasingly sourcing sustainably certified fruity raw materials from around the globe. With rising consumer demand for more sustainably sourced food and beverage ingredients, ADM's global direct procurement is pushing forward efforts to help transition from conventional farming to more sustainable solutions. The efforts are part of a commitment by the Sustainable Juice Platform (SJP) from the European Juice Industry Association, of which ADM is a member, to source 100% sustainable fruit volumes in the fruit juice industry by 2030.
As part of those efforts, ADM has rolled out a program to encourage sustainable mango tree cultivation, resulting in steady mango growth due to the financial benefits for smallholders.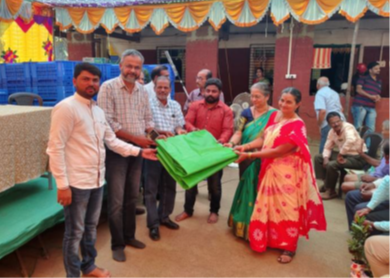 The efforts were organized by non-profit organization Manavlok, which earlier worked with ADM on a non-GMO soy product in India, and Foods & Inns, one of India's largest food processors and supplier. The educational program was launched in 2022 with 15 female and 110 male farmers, covering 375 hectares of mango farmland. The efforts adapted sustainable agricultural practices, producing an increased yield of 2.75 MT/ha (+5% in the first year, expected +10% next year).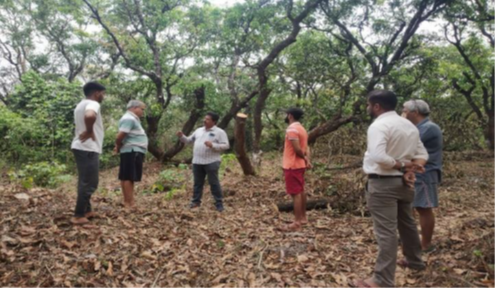 Foods & Inns is building a bottom-up farm approach through which ADM encourages higher farm yields. By training farms in best agricultural practices, it is leading to high farm realization and profits. Farmers were provided training on sustainable practices like pruning techniques, effective use of fruit fly traps, use of Integrated Pest Management (IPM) methods, fruit bagging techniques, cross pollination and inflorescence, inter cropping, canopy management, fertilizer and manure application for nutrient management, vermi-composting, ultra-high density plantations, and fruit harvesting techniques.
The program also shares information with the farmers to increase the knowledge base around how to build sustainable living. It also helps participants to gain a greater understanding of the socio-economic factors that particularly impact female smallholders, including the need for greater women empowerment, sanitary work, and the need for more toilet facilities.
Technical information was shared via the distribution of booklets.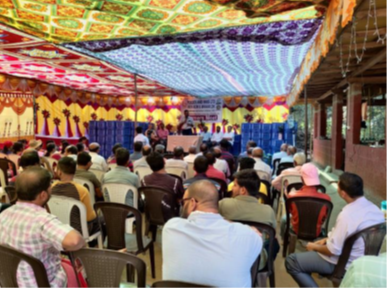 The outcome for this group of farmers was validated at the SAI-FSA-level, scoring in the 53% silver and 47% gold categories for the Farm Management Group, demonstrating the improvement made by the smallholders.
Looking ahead to 2023, the ADM direct procurement team will continue to develop supplier relations and focus on measuring sustainability impact.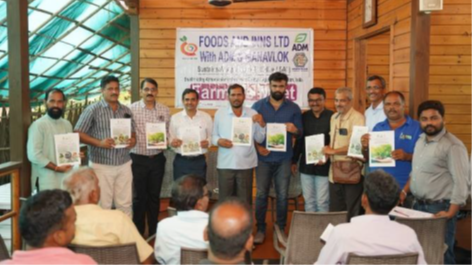 With the achieved results, ADM is looking to strengthen the partnerships to improve the sustainability of the process in a step-by-step manner.
---