ADM Helps South American Soy Farmers Achieve Sustainability and Resilience
ADM Helps South American Soy Farmers Achieve Sustainability and Resilience
Soy is the most traded agricultural commodity in South America and a powerful engine for economic development. While global demand is increasing, growers are facing difficulties scaling sustainable soy production while mitigating the impacts of climate change.
Smallholder Zelir Antonio Maggioni, owner of Luana farm, says he is worried about climate-related risks and disruptions.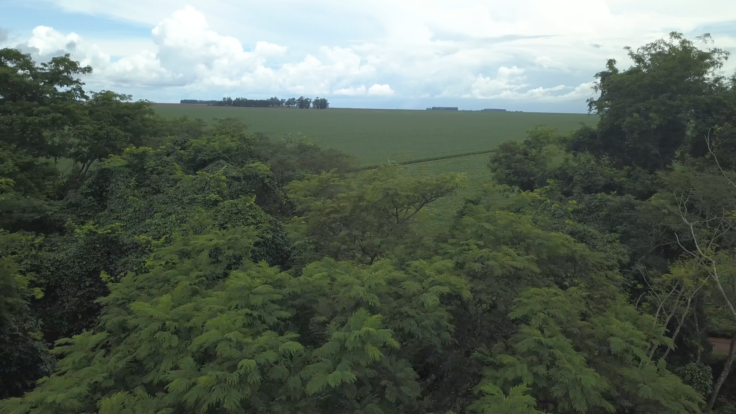 "In the last three years the biggest challenge and concern has been climate," Antonio Maggioni said. "The rains are below average."
Airton Francisco de Jesus, administrator of Ponta Porã farm, says that productivity has been impacted by high temperatures.
"The hardest part is having good planning to minimize climate impacts," said Francisco de Jesus.
ADM, a global leader in human and animal nutrition and the world's premier agricultural origination and processing company, is supporting soy growing communities in Brazil through the Produzindo Certo or Doing it Right initiative. The program works with large properties and smallholder farms to promote good stewardship of the natural systems and resources that farmers rely on for crop production.
"ADM is committed to leading the food and agriculture industry in change for the better while building value for the company, our suppliers, customers and society," said Greg Morris, senior vice president and president of ADM's Agricultural Services and Oilseeds business unit. "Collaborating with partners enables ADM to deliver positive economic outcomes for growers and to increase their resilience."
Francisco de Jesus says that Doing it Right has helped Ponta Porã farm improve management of social and environmental issues related to labor, soil erosion, and protection of freshwater resources. The farm has begun using new technologies to maximize production with fewer agricultural inputs, which reduces its environmental footprint. Higher productivity also the lessens pressure to convert native vegetation areas into farmland.
As administrator of the farm, Francisco de Jesus is responsible for production planning across 22,000 acres that are planted with soy, corn, wheat and oats. Within the boundaries of Ponta Porã, 20% of land is left uncultivated as a permanent protection area. The farm employs 180 permanent staff along with 70 seasonal workers, and the majority of its harvest is exported to global consumer markets.
With support from the Doing it Right initiative, Luana farm has planted seed varieties that are best suited to the region's climate and implemented precision farming techniques to preserve soil fertility. Training provided by the program has also helped Luana improve waste management, worker safety, and product marketing, according to owner Antonio Maggioni.
Luana is less than two acres with eight permanent employees and three seasonal workers. A portion of the property is also a permanent protection area set aside to safeguard the forest, freshwater resources and wildlife, which include wild boars and capybaras, Antonio Maggioni says.
Since 2009, ADM and partner organization Aliança da Terra have engaged more than 500 soy farms spanning 3.7 million acres across Brazil in the Doing it Right initiative. The program provides technical assistance on best agricultural practices and environmental and labor assessments to advance sustainable, ethical and responsible soy production.
Doing it Right helps growers increase productivity and achieve higher yields using less cultivated land. Farms in the program, like Luana and Ponta Porã, receive access to free training on compliance with environmental and social management best practices. This helps them progress toward meeting sustainability certification standards, such as ADM's Responsible Soy standard, ISCC and Roundtable for Sustainable Soy.
"Programs like Doing it Right help reduce the impact of the agricultural value chain while making a positive contribution to the wellbeing of people and the health of the planet," Morris said. "By promoting sustainable and regenerative practices around the world, ADM is building a more resilient food system and ensuring food security into the future."
---