ADM is the Biggest Plant-Based Producer You've Never Heard Of
ADM is the Biggest Plant-Based Producer You've Never Heard Of
Along with a growing global population and an expanding middle class, environmentally conscious consumers have sparked a demand for alternative proteins, quickly transforming what was once a niche market to a mainstream revolution.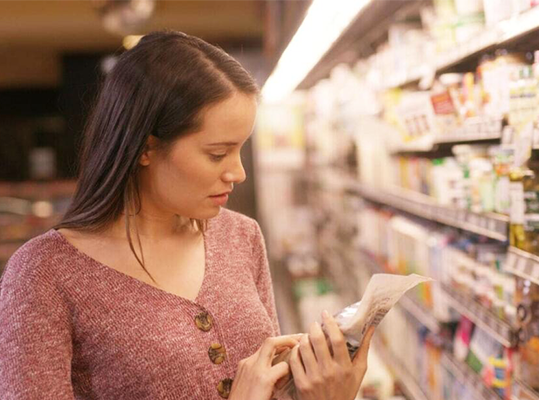 Now more than ever, consumers are tuned into the environmental and social impacts of their food and beverage choices, and for many sustainability plays an increasingly prominent role in the decision to make a purchase. According to researchers, alternative proteins have the potential to reduce carbon emissions and other environmental impacts.
"Our capabilities by way of innovation and strategic investments aim to positively influence the food market and deliver positive impacts for both people and the planet," said Leticia Gonçalves, President of Global Specialty Ingredients at ADM. "We're confident that ADM is building a more resilient food system, and ultimately, a more sustainable future."
For over a century, ADM—a global leader in human and animal nutrition—has been working behind the scenes to provide its customers with sustainable ingredients. Today, ADM has grown to become the world's largest plant protein producer and is rapidly expanding its portfolio to include other innovative alternative protein solutions.
As one of the only truly global players, ADM can serve as a bridge between producers and consumer-facing brands, and can influence sustainable practices throughout the entire agricultural value chain. For example, the company has engaged over 13 million acres of farmland around the world in sustainable and regenerative agriculture programs.
While the alternative protein revolution is now booming, ADM's contributions date back to the 1950s and 1960s when scientist William T. Atkinson discovered a method to texturize soy flour into a meat-like substance. This texturized vegetable protein (TVP®) earned Atkinson the title "grandfather of vegetable protein" and recognition by the Food for Peace Awards. ADM patented TVP® as the first plant-based meat alternative and used it to create the world's original soy-based patty in 1991.
Today, benefiting from a range of sustainably sourced ingredients, ADM is able to offer a diverse selection of plant-based proteins that cater to cultures around the world. ADM's portfolio of alternative proteins now includes 30 distinct sources and is looking to expand beyond plants to include cell-based, microbial fermentation, insect and more.
Gonçalves adds, "ADM's business structure and corporate sustainability commitments allow us to deliver value-added features to meet the dynamic needs of consumers wherever they are located."
With the launch of a new plant-based innovation lab in Singapore as well as ten joint ventures and investments in alternative protein technologies, ADM is well positioned to benefit from the most promising new technologies and help them commercialize into the mainstream. In addition to core research and development efforts, ADM continues to drive cutting-edge innovation through its venture investing arm. ADM Ventures invests in trailblazing startups with next-generation technologies, such as precision fermentation. This new protein source brings a strong sustainability value proposition with its low carbon footprint and ability to support a circular economy. ADM Ventures is actively investing in alternatives that deliver healthy and great-tasting options with the same sensory attributes as animal proteins.
"The future of food will not look like the past. It will take extraordinary leadership and innovation to develop a more sustainable, healthier and more secure food supply chain that enables consumer choice," Goncalves said. "As a leading global foods solutions provider, we remain focused on ushering in the next wave of food and nutrition solutions with a pulse on emerging consumer needs and pioneering science and technology."
---