ADM Opens Enzyme Lab in California
ADM Opens Enzyme Lab in California
At ADM's new enzyme lab in Davis, California, scientists work with ADM's other R&D facilities around the globe to develop enzyme products to serve a variety of markets, and partner with China-based Qingdao Vland Biotech Group Co., Ltd., to develop and commercialize feed enzymes to improve animal health and nutrition.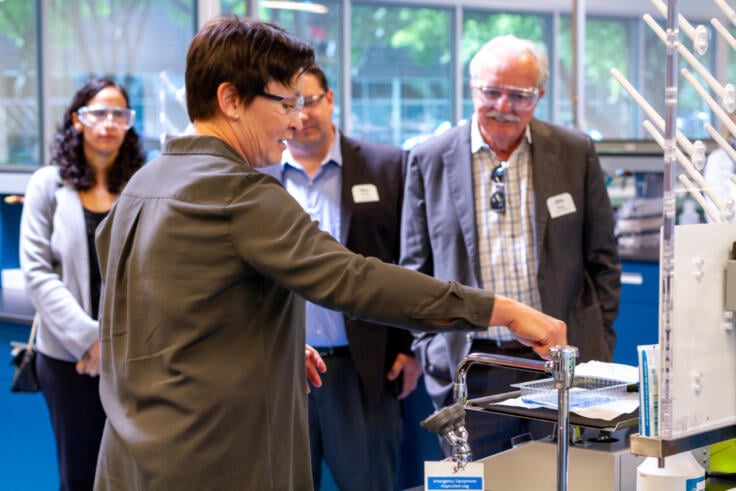 "We're excited to expand our ability to develop and commercialize a wide range of enzymes, advancing our animal health partnership with Vland," said ADM Chief Technology Officer Todd Werpy. "In addition to an accomplished staff of scientists and researchers and a great partner in Vland, our new lab will benefit from its location near the University of California, Davis, which provides access to world-leading expertise and resources in the areas of food science and nutrition as well as animal health and agriculture."
In early 2018, ADM and Vland signed a joint development agreement under which the companies will share enzyme-producing strains as a basis for the development of feed enzymes. Products developed under the agreement will be commercialized by both companies.
Enzymes in swine and poultry diets can increase the efficiency of digestion; allow feed producers greater flexibility in the types of raw materials that can be used in feed formulation; and help mitigate the negative impacts of animal production on the environment. "ADM is continuing to expand its health and wellness product portfolio, including animal feed enzymes," said Vikram Luthar, ADM president, Health & Wellness.
"These important investments, along with our world-class research capabilities, our global footprint, and our existing portfolio of healthy ingredients, are helping to ensure that we are the go-to solutions provider for customers across the food, beverage, feed, personal care and pharmaceutical industries."
---