ADM partners with the University of Canberra to dive deeper into the benefits of green rooibos on mental wellbeing
ADM partners with the University of Canberra to dive deeper into the benefits of green rooibos on mental wellbeing
Consumer interest in health and wellness have accelerated in the last few years, resulting in proactive approaches to health through nourishment to support overall health and wellbeing. Mental wellbeing has become an integral component of health for Australians and adults globally, with more than 3.4 million Australians seeking professional help in the areas of mental health from 2020 to 2021[1].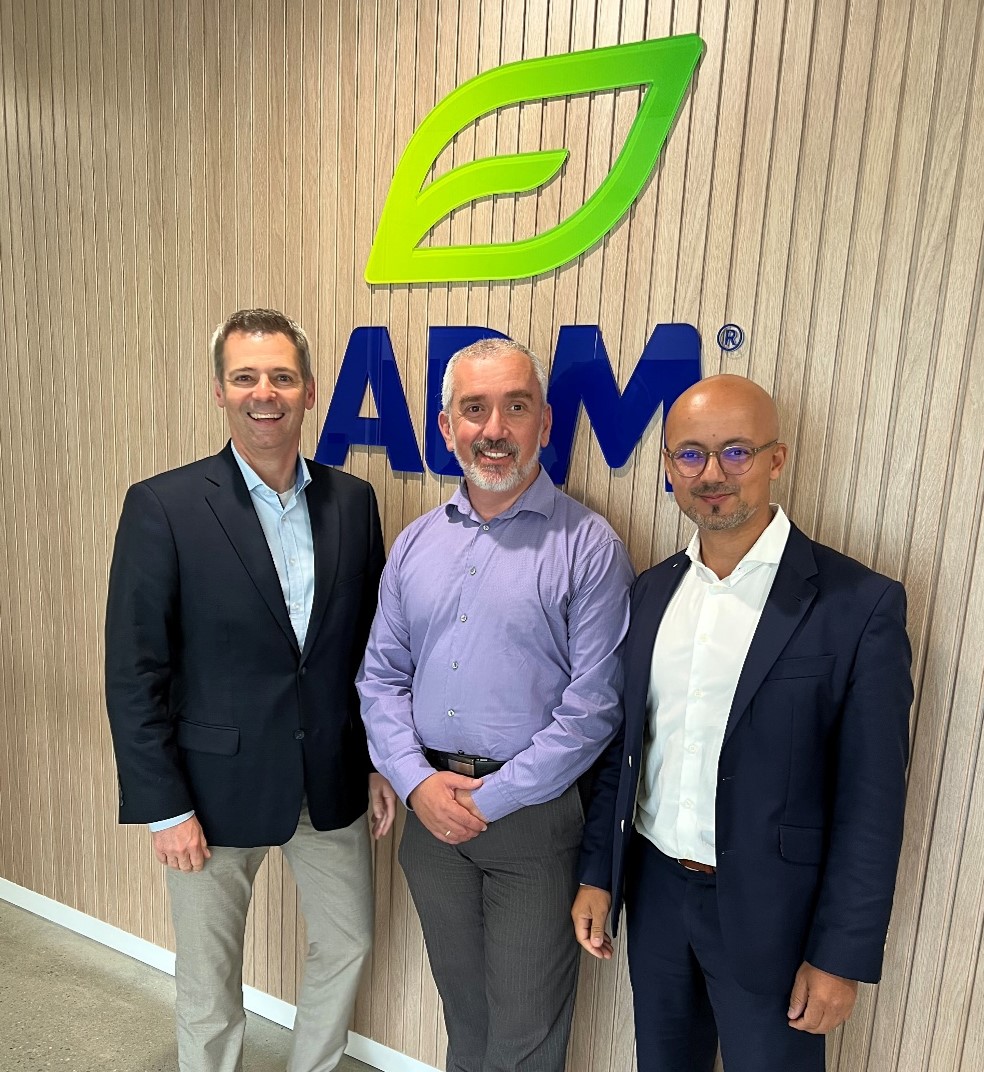 (From left to right: Mark Lotsch, Nenad Naumovski and Attif Gharbi.)
Recognizing that Australian adults are increasingly looking for ways to support their mental wellbeing, ADM and University of Canberra are collaborating to conduct a pilot study to investigate the role of botanical extracts on aspects of health and wellbeing, with an initial focus on mental wellbeing. The engagement with the University of Canberra focuses on green rooibos extract, a botanical product shown in pre-clinical research to produce physiological effects of interest for research into stress and mood. If successful, results from this pilot clinical trial will enable further, larger studies to be conducted, with the aim of characterizing a wide range of physiological effects of green rooibos on humans.
ADM and the University of Canberra share a common interest in the research of foods and microbiome modulators, which could be the basis for future collaborations in nutrition research. "The University of Canberra is a reputable institution that has conducted extensive research on the link between nutrition and mental wellbeing as well as cognitive function. Collaborating with an experienced research partner enables us to examine green rooibos and determine its relevance and impact on Australian consumers. This trial is a steppingstone for product innovation in the Health and Wellness space," said Mark Lotsch, Global President ADM Health & Wellness.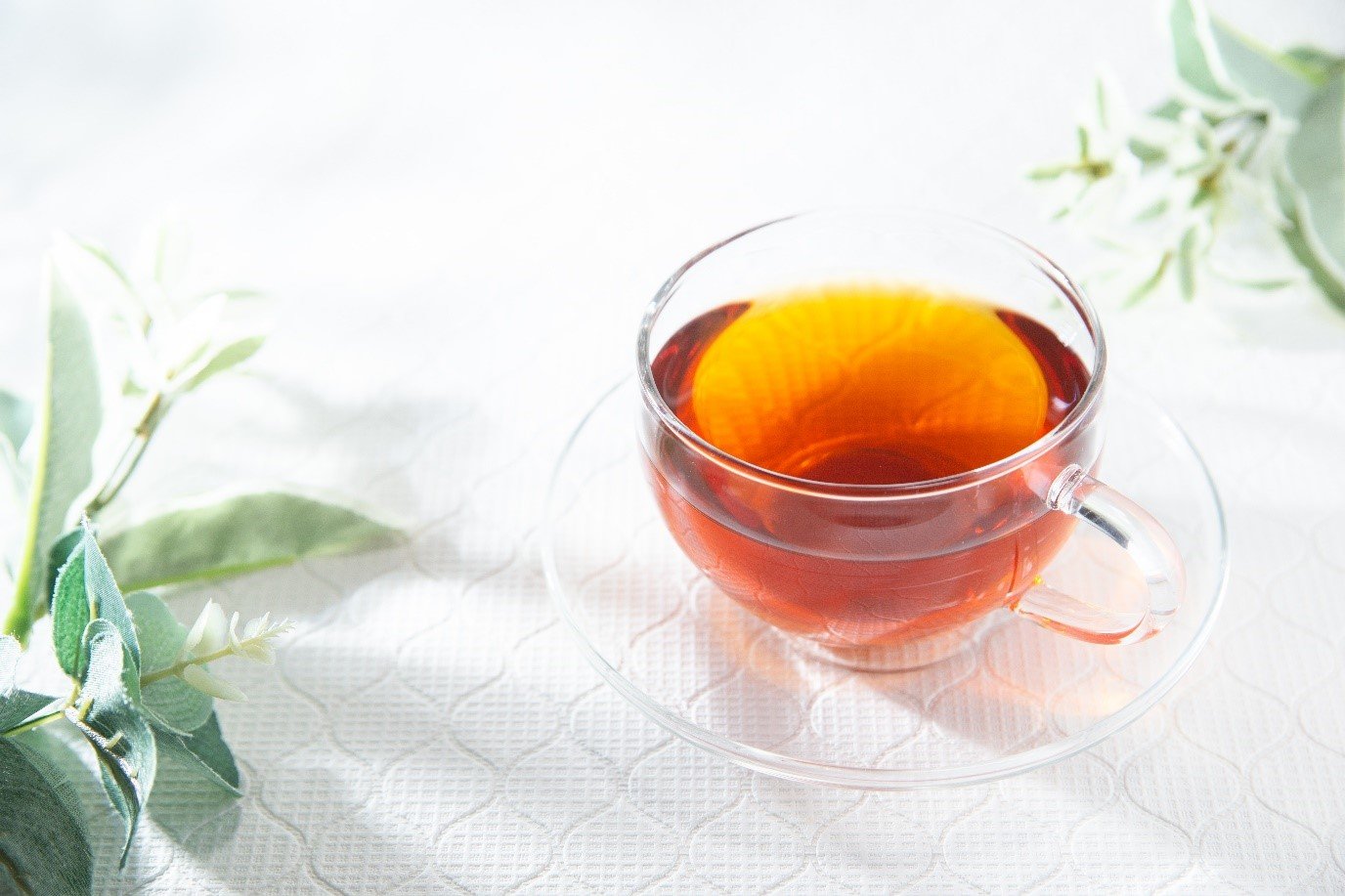 Rooibos, or Aspalathus linearis, is a plant originating from South Africa, commonly consumed as tea. Rooibos tea contains several polyphenolic compounds such as aspalathin, nothofagin and aspalalinin, as well as flavones, flavanones and flavonols[2], which have demonstrated antioxidant potential that are associated with several potential benefits. The red rooibos is produced by fermentation of the plant leaves and this process reduces the levels of phenolic compounds. Green rooibos, on the other hand, is the unfermented version of rooibos, which has been shown to exhibit higher antioxidant potential than fermented rooibos[3].
Rooibos extracts have demonstrated antioxidative, anti-inflammatory, anti-hyperglycaemic and antithrombotic features in pre-clinical studies[3]. The role of rooibos has also been shown to lower the production of a stress hormone known as cortisol, and reduced levels of cortisol have potentially beneficial implications for people experiencing low mood, anxiety and stress[4].
Several in vivo studies of the properties of ADM green rooibos extracts have been conducted with nematode (Caenorhabditis elegans) and zebrafish models. Many of the genes in the Caenorhabditis elegans genome have functional counterparts in humans, which makes it a useful model for understanding human physiology and pathology, while zebrafish and humans share 70% of protein-coding genes, making them excellent research models. ADM has conducted a series of pre-clinical assessments of the green rooibos extract using both the Caenorhabditis elegans and zebrafish models. In both models, the green rooibos extract showed a pattern of results consistent with reduced expression of anxiety, when compared to placebo.
Accumulating evidence from preclinical studies supports the further exploration of rooibos, and specifically green rooibos, in research related to cognitive function and wellbeing. Commenting on the clinical research, Dr. Richard Day, VP Medical Affairs & Clinical Development, ADM Health & Wellness, said, "ADM's pre-clinical studies on green rooibos have shown encouraging results which are relevant for a number of aspects of human physiology, particularly relating to neurophysiology." He added, "As this could be a starting ingredient in the development of unexplored dietary solutions, we need to determine if these effects can be observed in humans, so further clinical trials will need to be conducted. We plan to move forward with a pilot stage human clinical trial to advance research in green rooibos and explore new possibilities that can support adults experiencing stress or compromised mood and potentially other aspects of mental wellbeing."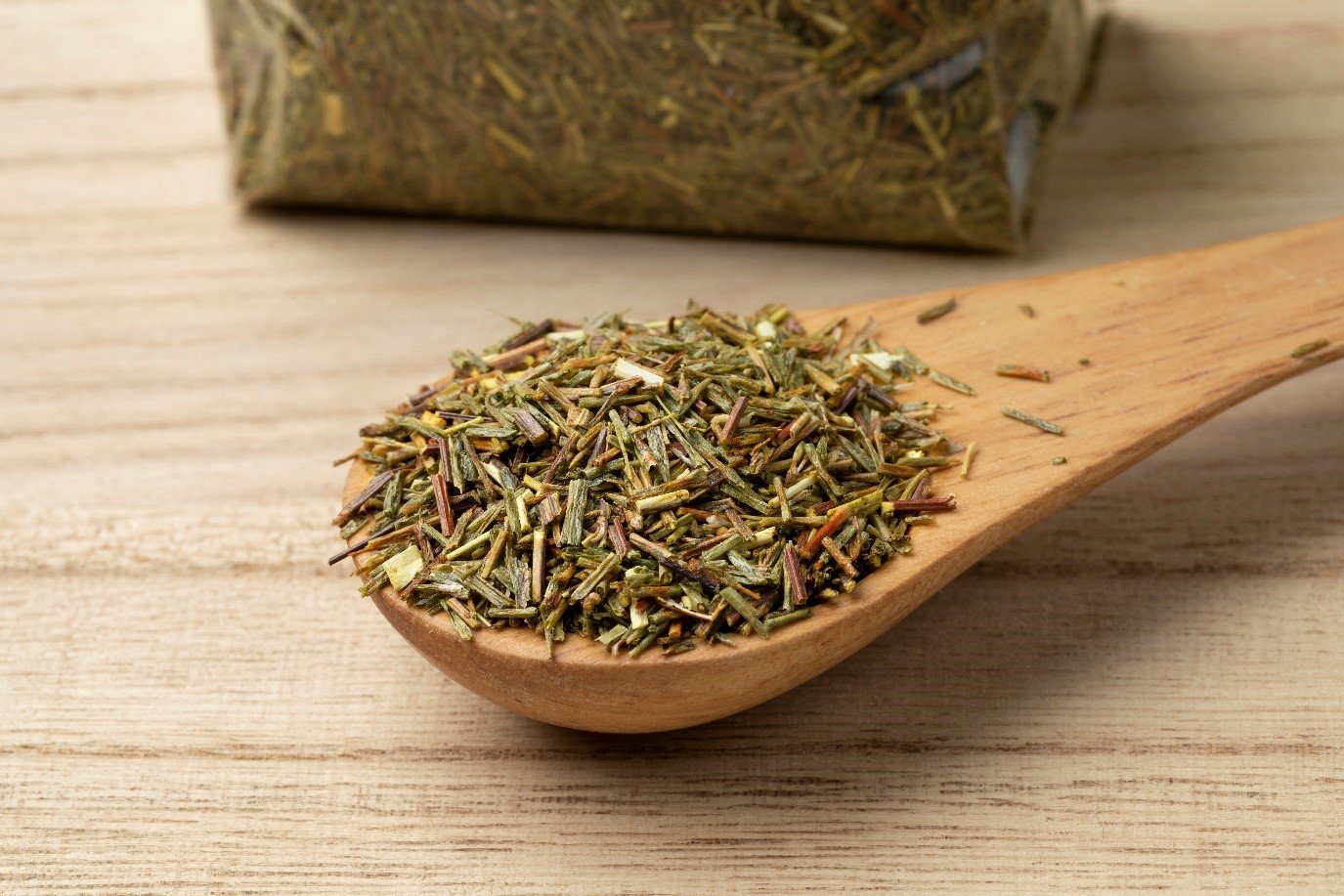 Research at The University of Canberra is ranked number one in Australia for industry collaboration[5]. Perfectly situated in the Australian capital, it is recognised as a vibrant hub of innovation in the development of new health and performance products.
The Functional Foods and Nutrition Research (FFNR) Laboratory is a multidisciplinary and international research team that sits within the University's Faculty of Health, with a focus on developing and testing new food and beverage products, botanicals and nutraceuticals that can assist with the management of psycho-cardiometabolic health outcomes. Founders and chief investigators Associate Professor Nenad Naumovski (Food Science and Human Nutrition) and Associate Professor Andrew McKune (Physiology) said, "With the global prevalence of mental health issues, there is an urgent need to identify and develop plant-based nutraceuticals and food products that can support mental well-being. These products should also be considered as a part of lifestyle interventions as consumers are increasingly seeking naturally derived functional foods and nutraceuticals for supporting mental wellbeing. Conducting pilot clinical trials, such as this collaborative work with Dr. Richard Day and the team at ADM, are essential for continued development of this rapidly growing area of botanical health products."
Attif Gharbi, Managing Director, ADM Nutrition Australia & New Zealand, commented, "The University of Canberra has access to cutting-edge learning and research environments which is an ideal set-up for investigating the role of green rooibos in supporting mental wellbeing. With the University of Canberra's research capabilities and our global expertise in the areas of bringing high-quality foods, beverages and supplements to local markets, our combined strength will enable the development of innovative nutrition solutions that meet consumers' needs."
The human clinical trial proposal is looking to enroll healthy adults, between 18-65 years of age, with self-identified mild to moderate anxiety. The pilot clinical trial is anticipated to run for a total of 18-24 months.
Across the Health & Wellness space, ADM is collaborating with leading academic institutions from 13 different countries to run over 50 randomised, placebo-controlled clinical trials investigating biotics, botanicals and fibres. ADM's research partnerships continue to bring new discoveries and insights to the fore, such as its collaborations with innovators like Nourished and Brightseed, by combining clinical research with investments in real-world applications.
[1] Australian Bureau of Statistics, National Study of Mental Health and Wellbeing: Summary Results, 2020–21; Tables 6.1, 6.3.
[2] Joubert E, de Beer D. Rooibos (Aspalathus linearis) beyond the farm gate: From herbal tea to potential phytopharmaceutical. South African Journal of Botany 2011; 77: 869–886.
[3] Pyrzanowska, J. et al. (2019) "Long-term administration of Aspalathus Linearis infusion affects spatial memory of adult Sprague-Dawley male rats as well as increases their striatal dopamine content," Journal of Ethnopharmacology, 238, p. 111881. Available at: https://doi.org/10.1016/j.jep.2019.111881.
[4] Windvogel, S. (2019) Rooibos (aspalathus linearis) and honeybush (cyclopia spp.): From bush teas to potential therapy for cardiovascular disease, IntechOpen. IntechOpen. Available at: https://www.intechopen.com/chapters/67374 (Accessed: January 16, 2023).
[5] The businesses and universities which Collaborate Best (2022). The Australian. Available at: https://www.theaustralian.com.au/special-reports/the-businesses-and-universities-which-collaborate-best/news-story/cef086c914391e15f97d4cc099a566a0 (Accessed: January 19, 2023).
---