ADM Process Technician Trainee Program opens doors to career advancement
ADM Process Technician Trainee Program opens doors to career advancement
ADM and Richland Community College in Decatur have teamed up to launch a program that serves as a unique educational pathway for new colleagues to learn how to become process technicians through hands-on learning experiences.
The program is a 23-week course that provides entry-level production specialists the opportunity to learn the common systems used in a processing facility. The first cohort of 16 has already been chosen and will begin classes on March 21. But before classes begin, the newest members were treated to a special "signing day" on March 1 at Richland Community College, and ADM colleagues were given a tour of the classroom and machines on Richland's campus as part of an open house event on March 6.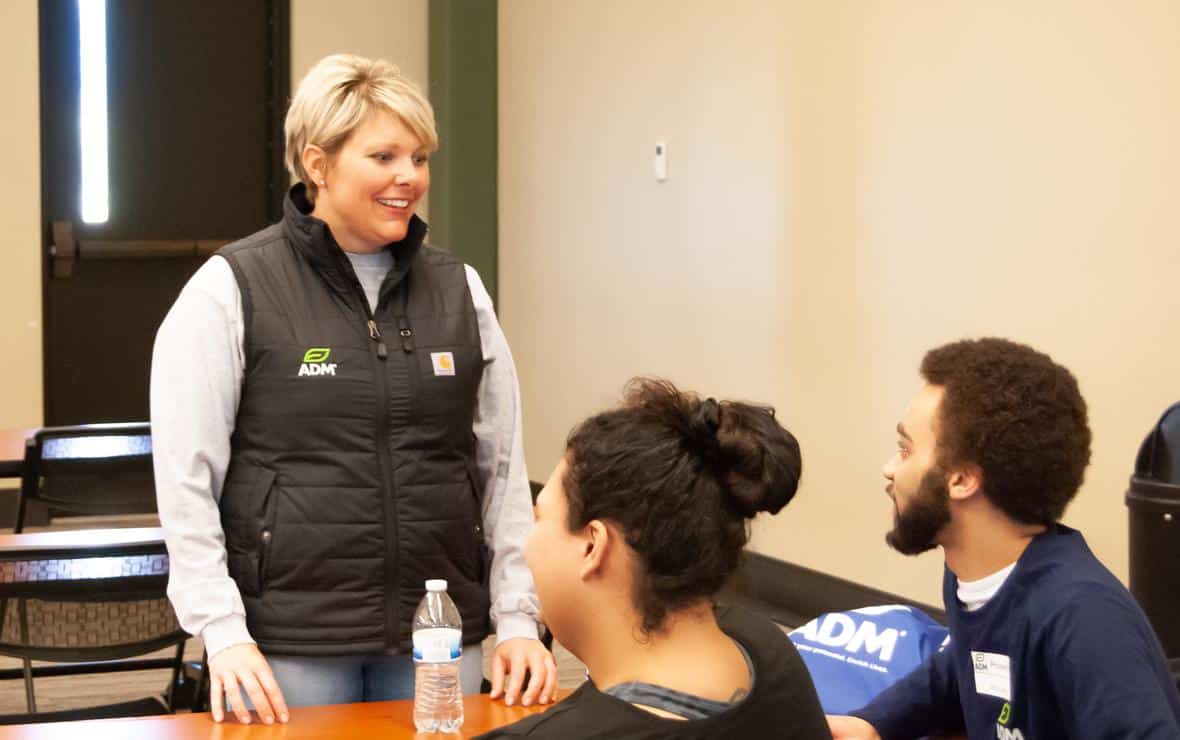 "We're touring our process technology lab that ADM has partnered with Richland on designing," said Tara Tolly, director of operations for ADM's Decatur campus. "Students will spend three days a week at our ADM Decatur processing facilities and two days a week at Richland learning how to, when they graduate, be a process operator in one of our facilities."
As part of the program, trainees will learn about ADM Business unit operations as well as safety, quality, and process technologies for food manufacturing.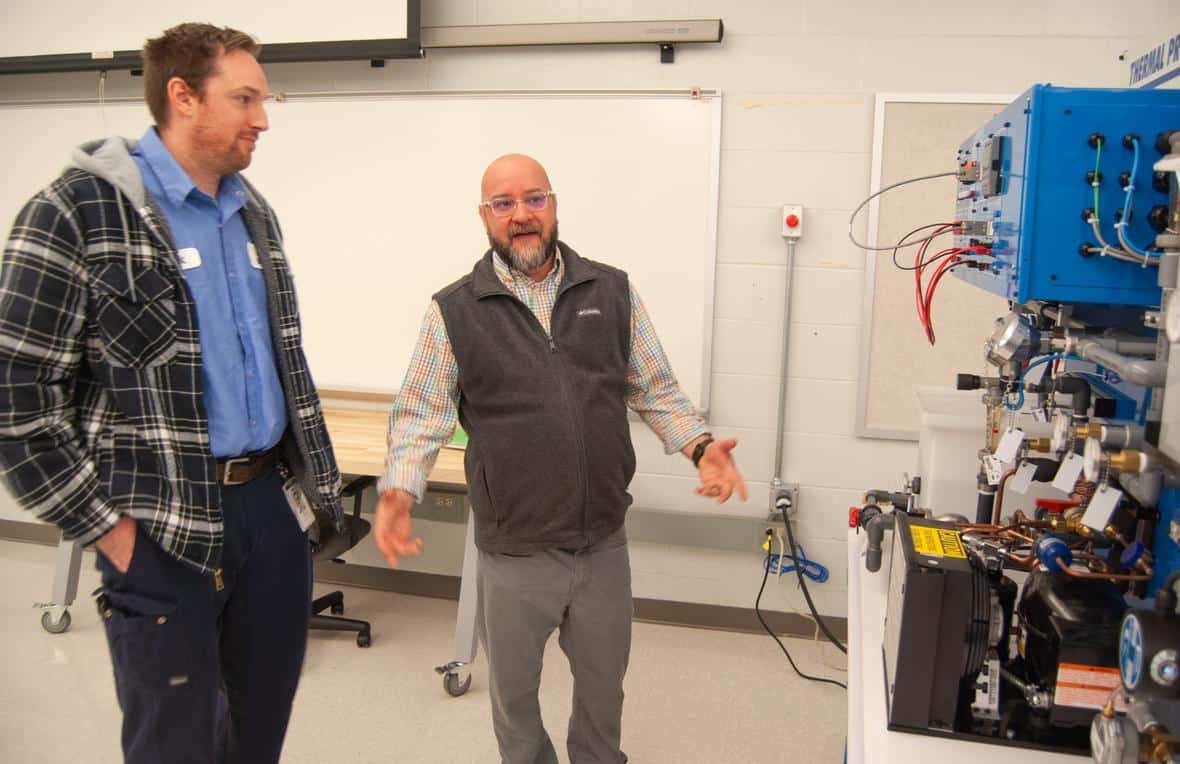 Along with training on equipment and models that are current with industry standards, trainees will learn from instructors with years of experience in the processing industry. Joshua Holsapple, who has been with ADM for 12 years in a variety of production operator roles, will serve as an instructor. Holsapple currently works in Research & Development where he focuses on scaling new products from the lab to full scale production.
"The training gives people the specific mechanical skills and expertise that ADM requires. We have people from no experience to 20 years of experience (in that kind of work)," Holsapple said. "We go through things from the very beginning, from general safety to how to use hand tools, so we build them up to give them the skills and the foundation they need to succeed in the position and to thrive in the company."
The program was developed through ADM's strong partnership with Richland Community College to bridge the gap in skills needed to fulfill a career in food manufacturing with ADM. The project has been in the works for two years, with the long-term goal of improving the skills of ADM hourly production operators to meet everchanging market demands and technologies.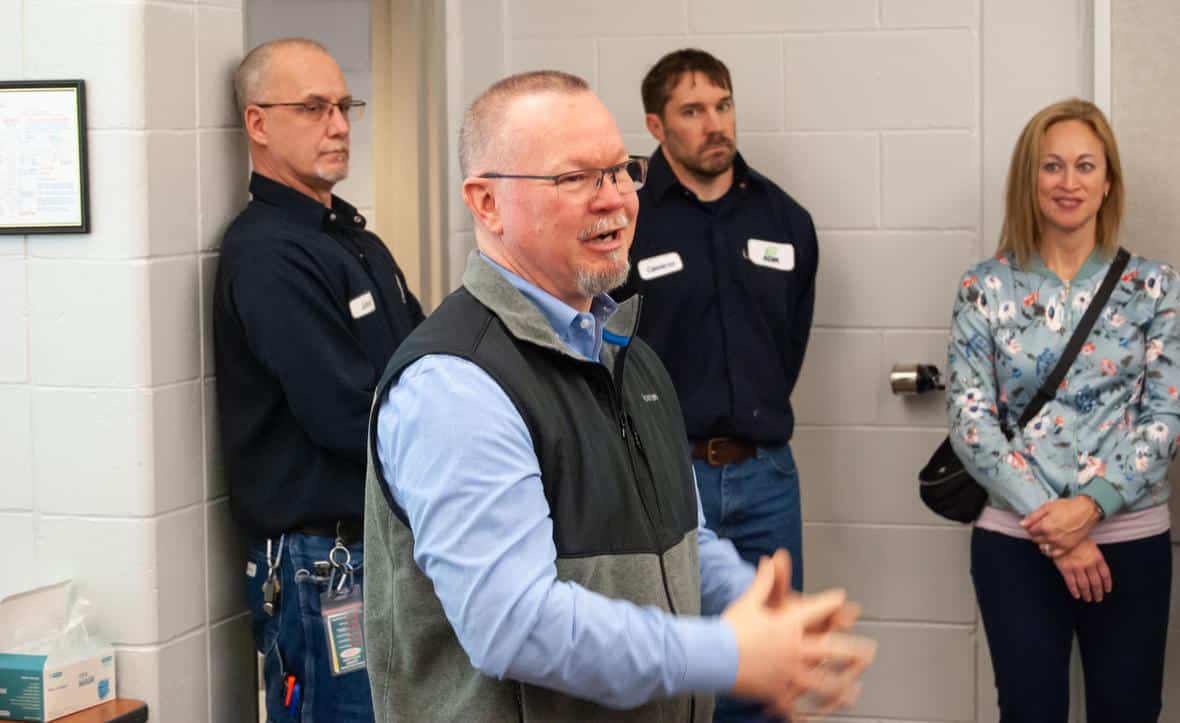 "They're hiring the individuals and putting them through the training," said John Oliver, dean of Workforce Development for Richland. "We worked with ADM to organize the way they wanted this to look, because they have this need for process technicians ever since ADM has been here, and they wanted a training program that aligned with their needs."
From the 125 applicants, 68 were interviewed and only 16 trainees were selected for the first cohort, as they will work in a fast-paced environment to complete various processes and improve personal performance.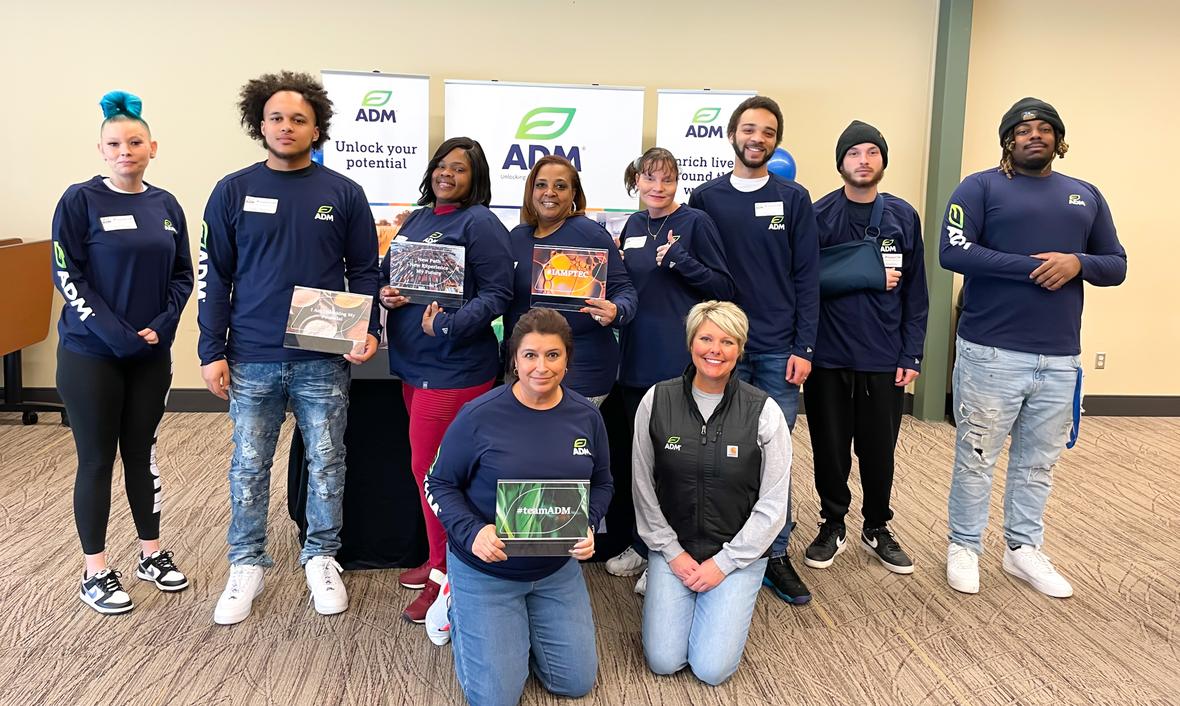 "There's a huge skilled labor gap in the United States," said James Rhodes, director of technician training and development for ADM. "People were coming in who didn't have the skills people used to have, mechanical skills, electrical skills, so we're partnering with Richland to bridge that gap so our future operators have a better foundation."
Rhodes noted, "The partnership between ADM and Richland Community College serves as an important asset to train individuals to step into the workforce and enhance their skill sets to improve career advancement."
---