Market Drivers: ADM Deep Dives into 5 Trends Influencing Pet Nutrition
Market Drivers: ADM Deep Dives into 5 Trends Influencing Pet Nutrition
Building on ADM's Global Consumer Trends, which are influencing the food, beverage and animal nutrition industries, the company is diving deep into each of the mega trend spaces garnering interest among consumers. ADM recently shared five drivers that will shape the pet industry and propel market growth in the new year.
"Many of today's consumers expect their pets' foods to be made from ingredients on par with their own meals," said Mark Lotsch, ADM's President, Global Health & Wellness. "This increasing humanization of pets is cultivating a holistic approach to pet well-being, including weight management, digestive health and customized, premium solutions. With these key consumer insights in mind, innovations in pet nutrition and wellness solutions will help satisfy pet parents' latest demands."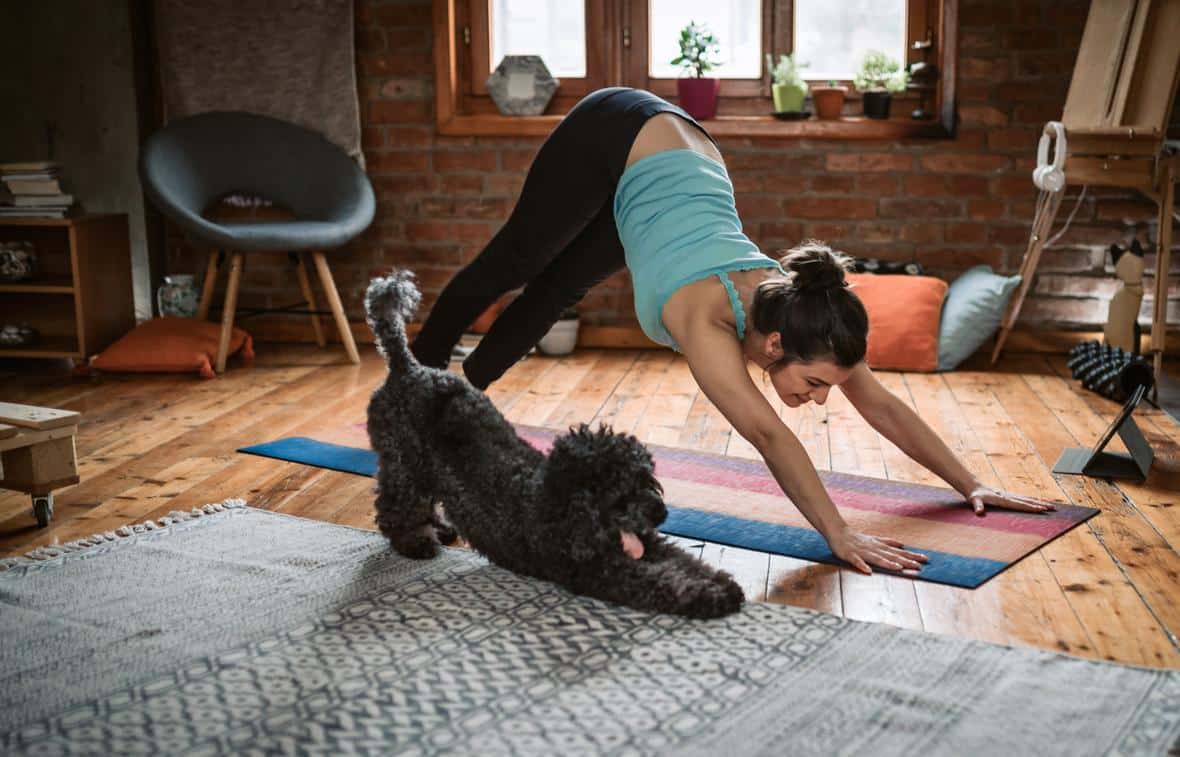 1. A Comprehensive Approach to Physical and Emotional Well-being
Modern pet parents are treating their pets as good as—or better than—themselves. As human trends increasingly inform pet nutrition innovations, new ways to proactively support pets' overall well-being will continue to emerge. Most pet owners are seeking out foods, treats and supplements to help improve their pets' physical and behavioral health. For instance, 57% of global pet owners say that health claims are important when choosing pet food to purchase1, and 33% of U.S. pet owners would like to see calming and anxiety relief benefits in pet food and treats2. Additionally, consumers want to see evidence of treat and supplement effectiveness, with label claims like "clinically tested," "scientifically studied" and "vet recommended."2
Research indicates a variety of functional ingredients may have promising pet nutrition applications. High-fiber diets and some biotic strains, such as BPL1™A,B,C (Bifidobacterium animalis subsp. lactis CECT8145) and BPL1™ HT, may help pets maintain a healthy weight3. Prebiotics, probiotics and postbiotics may also support digestive health, oral health and help calm stressed animals. Additionally, health-oriented blends may be tailored with functional ingredients associated with certain benefits, such as immune function and skin and coat condition. Scientific breakthroughs are leading the way for proactive solutions that can help care for pets' minds and bodies.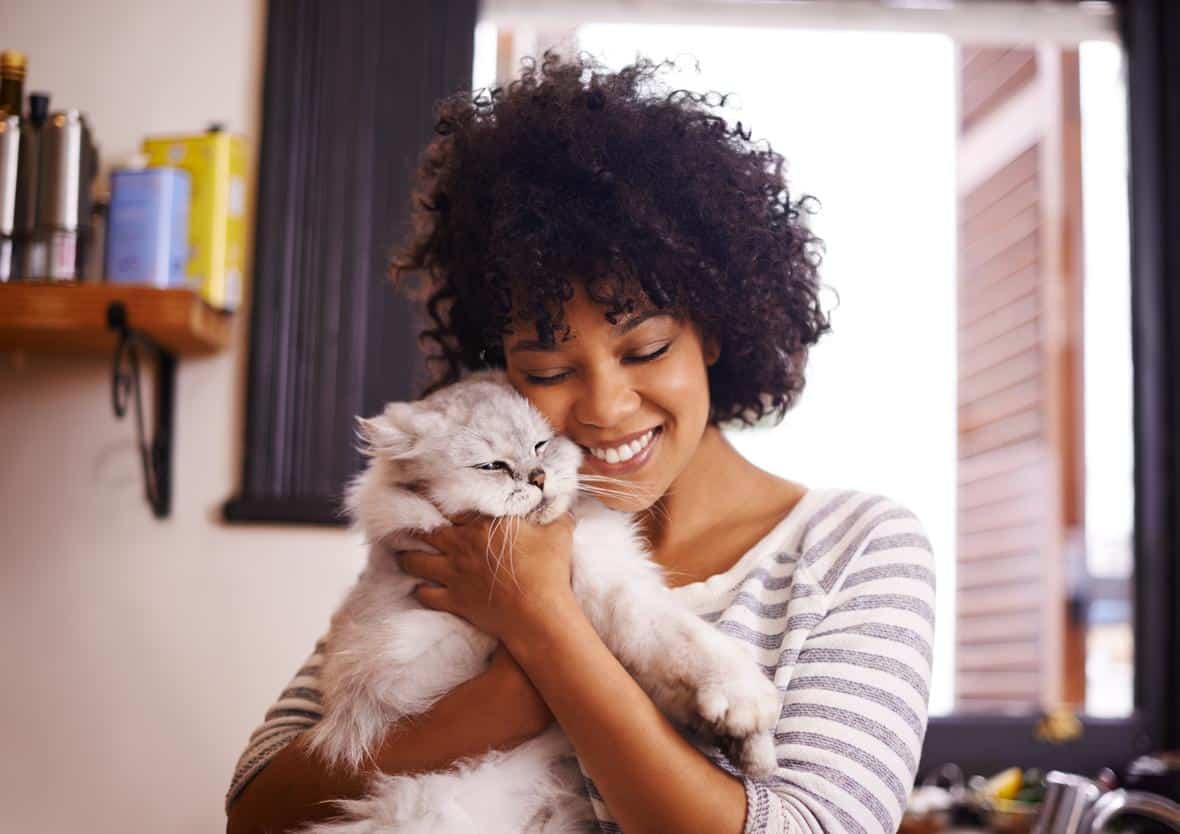 2. The Macro Effect of the Gut Microbiome
Many consumers are aware of the potential role their gut microbiome plays in their everyday lives, and now humans are gaining insight on how the gut microbiome can affect animal well-being. A reported 60% of pet owners would like the pet foods and treats they purchase to have a digestive health benefit4. In the U.S., 27% of pet supplement shoppers looked for information about their pet's microbiome in the past 12 months5. Notably, bacterial strains used for human wellness can be useful for pet care, too.
DE111® (Bacillus subtilis)A,B, for example, is a robust spore-forming probiotic strain that can persist through a wide range of processes, temperatures and acidic environments to remain viable. This capability is critical for applying gut microbiome-supporting ingredients to food and supplement applications. Research also shows that PreforPro®A,B, a next-generation prebiotic created based on a bacteriophage blend, has a growth-promoting effect on a broad spectrum of probiotic bacteria when competing with undesirable bacteria. Furthermore, Pro-Kolin Advanced®A, a leading digestive supplement for dogs and cats, contains a blend of beneficial microorganisms, several prebiotic sources, an optimal level of a dual-source binding agent and soothing fibers to support gastrointestinal function.
ADM's cutting-edge R&D capabilities (including C. elegans and animal models) allow for the identification of potential health benefits early on during the screening of new probiotic and postbiotic strains and their subsequent confirmation in clinical trials. Additionally, ADM has entered a strategic partnership with Gnubiotics Sciences SA to develop and commercialize innovative microbiome solutions for pet well-being.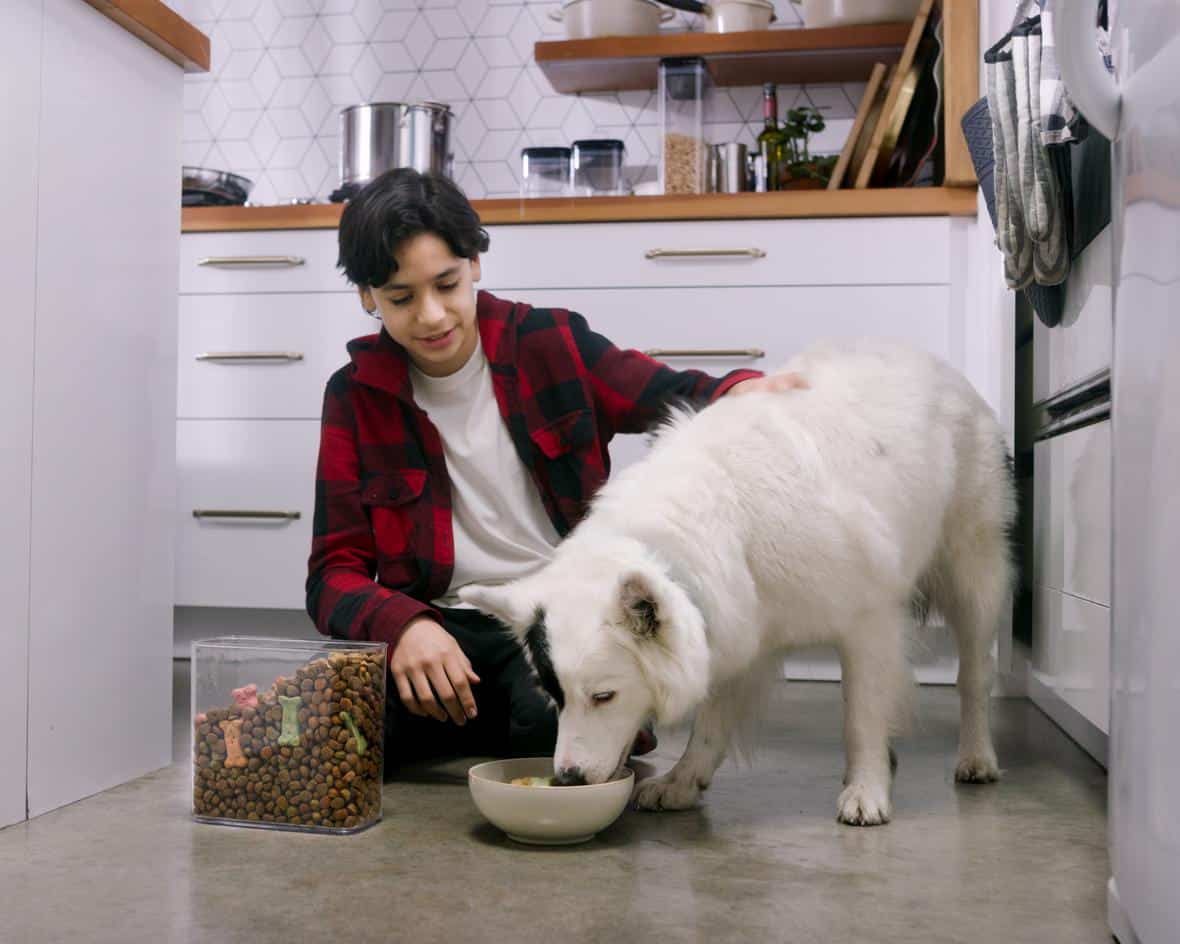 3. Taking A Proactive Approach to Customized Care
As with human nutrition, "one-size-fits-all" solutions may not be ideal for maintaining lifelong wellness of every pet. The industry is shifting to a new approach, with a deeper understanding of how cats and dogs eat, sleep, play and behave throughout their lives. Unsurprisingly, human supplement trends tend to guide proactive solutions for pet well-being.
Research finds 88% of U.S. pet parents say it's important to take preventative measures to protect their pets' health2. Products with targeted benefits give consumers confidence that the product will deliver desired results. Plus, with more health and wellness options to choose from, pet parents can see which products offer unique ways to address specific concerns. Owners of younger pets typically look for products that can support immune function and general wellness for lifelong benefits, while parents of older pets often seek out tailored solutions, such as those that address joints and mobility.
Both functional treats, which are made with food ingredients that offer nutritional benefits, and pet health supplements, which support a specific structure or function of the body and are non-nutritional, are segments expected to grow rapidly in coming years6. Top concerns supported by pet supplements include anxiety and calming, mobility and joints, immune function, skin and coat, liver and kidney, and digestion6. Customized nutrition strategies that cater to an individual pet's specific needs can enhance development and healthy aging.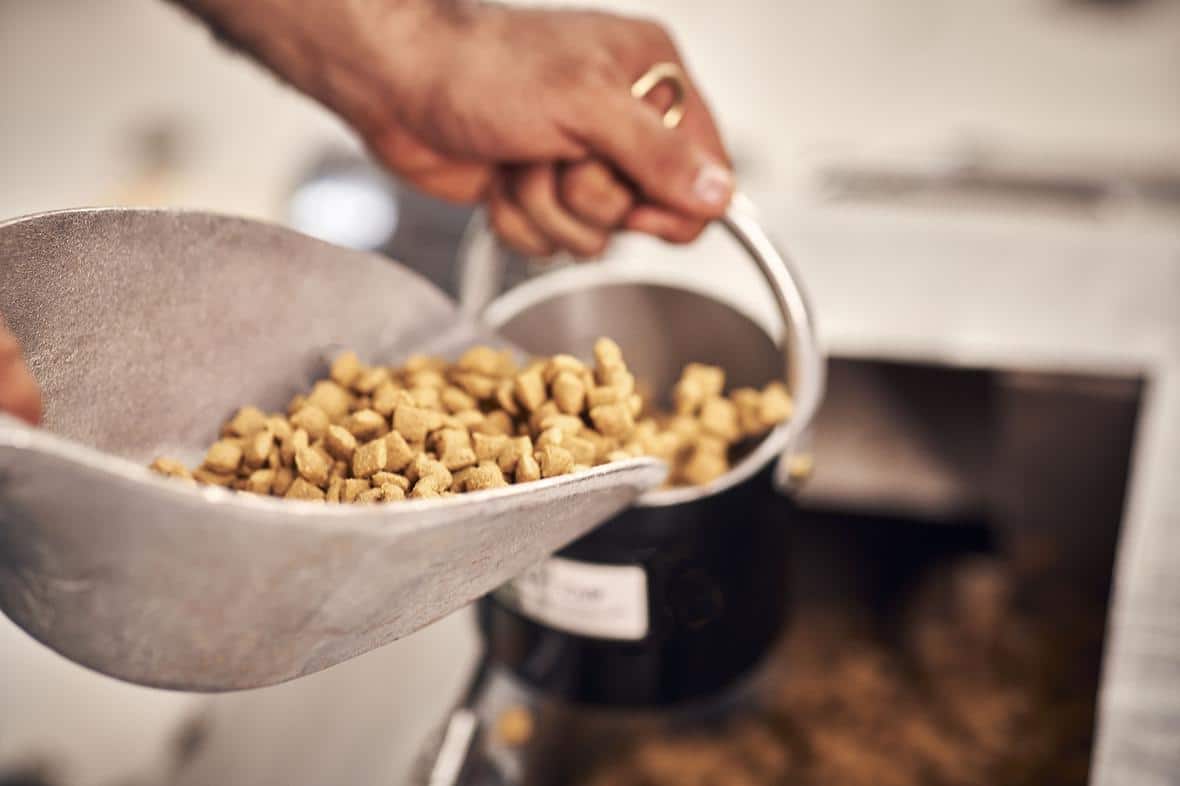 4. The Power of Premiumization
New product launches present the opportunity to create an elevated, enjoyable experience for consumers and their furry companions alike. Notably, two-thirds of global pet parents like to see products with new and unusual flavors for their dogs and cats, and over 80% of owners monitor whether their pets like the taste of the products that they purchase1. Fun and playful foods in eye-catching colors, exciting flavors and interesting shapes are on-trend for pets and the people who shop for them. Dog-friendly ice cream, squeezable, lickable cat treats and biscuits inspired by seasonal holidays are just a few examples of the humanization of pets.
One way to catch pet parents' attention is with bright colors and culinary flavors sourced from nature. For example, orange and yellow kibble can signal pumpkin, chicken or honey flavors, while rich browns suggest meaty and gravy flavors. Custom color blending can achieve an infinite number of shades tailored to the application, like a deep green dental chew made with huito fruit juice blue and turmeric spice yellow. "Close-to-nature" and other "clean label" cues are frequently perceived as higher quality, with 70% of both cat and dog owners saying the quality of ingredients makes a product more premium1. Many pet parents are searching for premium, nutritious products described as "all natural," non-GMO or organic. These descriptors often signal premiumization to consumers, helping reassure them that foods and treats are free from artificial or other ingredients that could be detrimental to their pet's health1. Beyond the basics, some pet owners are also turning to food toppers and other mix-ins to enhance sensory appeal and pet pampering.The state-of-the-art line concentrates on premium and functional pet premixes, which can be used in the production of dry and wet pet food, treats, and dietary solutions–greatly expanding ADM's pet nutrition capabilities. The plant incorporates the newest technology to easily answer future demands and drive innovation with customers to uncover new solutions for pets.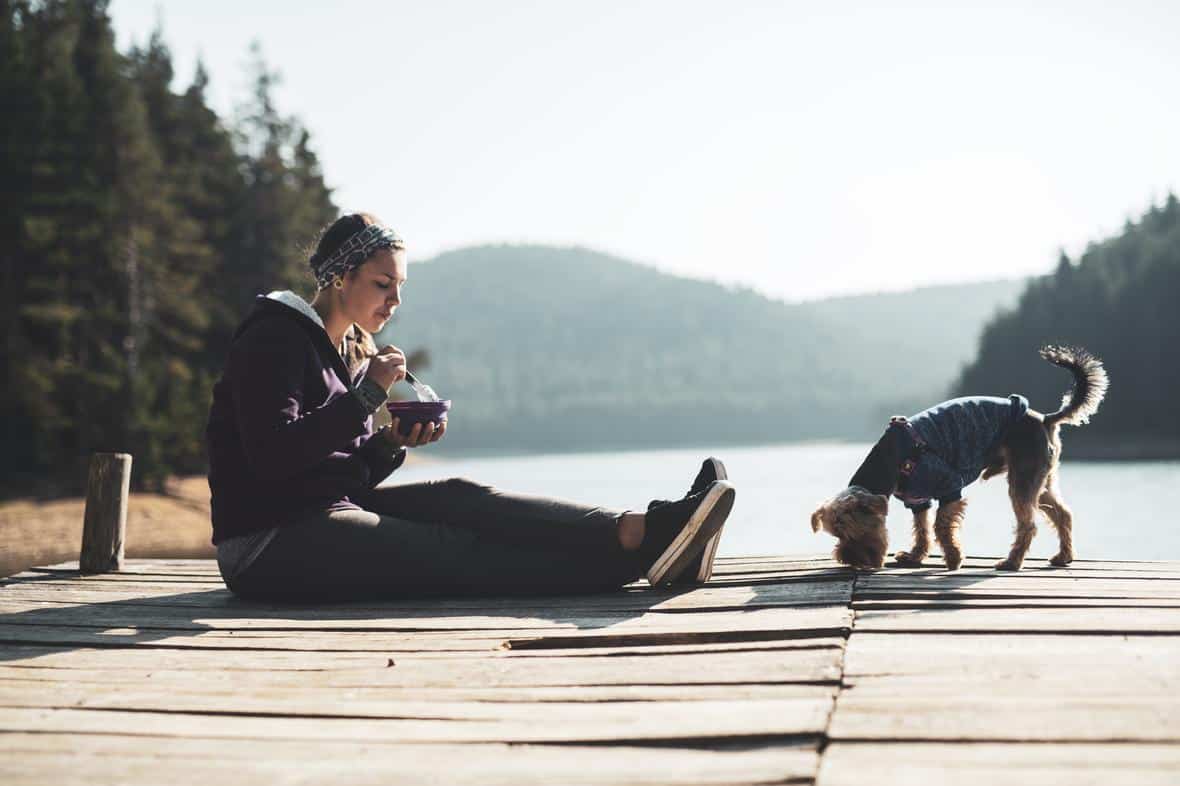 5. Better for Planet, Better for Pets
Modern pet parents are shopping for high-quality, responsibly produced foods for the entire family. Over 42% of pet owners say they want to purchase pet food with sustainably sourced ingredients7. Plus, 72% of pet owners say they will pick one product over another if they deem it to be more environmentally friendly1. In tandem with its corporate Strive 35 goals, ADM works to mitigate the environmental impact of sourcing, production and packaging throughout the entire pet nutrition value chain. For example, ADM's portfolio of alternative proteins, including beans, pulses, ancient grains, nuts and seeds, is recognized as highly sustainable and traceable from farm to plate, with many growers involved in regenerative agriculture practices that support short- and long-term sustainability improvements.
The pet nutrition industry is buzzing with innovations that help conserve natural resources and reduce greenhouse gas emissions, including PetDine's solar-powered operations, Innovafeed's industrial symbiosis model to produce black soldier fly larvae (BSFL), and Bond Pet Foods' animal-free proteins cultivated by precision fermentation technology. More environmentally oriented product packaging is on the horizon, like 100% recyclable packagingD that maintains kibble quality and safety, preventing oxidation or spoilage to prolong shelf life. With these solutions and more ingenuity to come, the pet industry can help meet the ever-evolving needs of pet owners around the world.
"As a go-to partner to forward-thinking pet nutrition companies, ADM is invested in producing pet food the right way, benefiting pets as well as their parents, the industry and the planet," said Jorge Martínez, President, ADM Pet Nutrition. "Brands that can nimbly adapt to a more holistic approach to pet well-being and a more responsible way of conducting business will be poised for success in 2023 and beyond."
ADM – A Global Leader in Pet Nutrition
With more pets being elevated to the status of family members, consumers increasingly demand customized pet products that can support lifelong health and well-being. As a nutrition solution provider, ADM also leverages our global team of scientists, engineers and nutrition experts to help pet food brands capture today's opportunities while developing tomorrow's innovations.
ADM Unlocks the Power of Nature to Enrich the Quality of Life
We're a premier global human and animal nutrition company, delivering solutions today with an eye to the future. We're blazing new trails in health and well-being as our scientists develop groundbreaking products to support healthier living. We're a cutting-edge innovator leading the way to a new future of plant-based consumer and industrial solutions to replace petroleum-based products. We're an unmatched agricultural supply chain manager and processor, providing food security by connecting local needs with global capabilities. And we are a leader in sustainability, scaling across entire value chains to help decarbonize our industry and safeguard our planet. From the seed of the idea to the outcome of the solution, we give customers an edge in solving the nutritional and sustainability challenges of today and tomorrow. Learn more at adm.com.
References
1FMCG Gurus, Pet Care Health in 2022
2Mintel, US Pet Owners Survey, 2021
3Pedret; et al. (2019) International Journal of Obesity, 43(9), 1863-1868.
4Mintel, Supplements Can Support the Wellness Trend for Pets, 2021
5Marketplace, Psychographics and Behaviors, 2022 NASC Annual Conference
6Euromonitor International 2021
7FMCG Gurus/ADM Outside Voice℠ 2022
ABPL1™, DE111®, PreforPro® and Pro-Kolin Advanced® are trademarks registered by ADM or its affiliates.
BADM is a National Animal Supplement Council (NASC) Preferred Supplier.
CAAFCO-approved name for US market is Bifidobacterium animalis CECT8145.
DADM's Naturalis Lifebites range for the Brazilian B2C pet market is labeled with a "Reciclo do Bem" recyclability seal.
Disclaimers
This information is intended for informational purposes only and does not imply any express recommendations for the cure, mitigation, treatment, or prevention of disease. Consult with a veterinarian for the care of all animals during health challenges.
The information provided in this document is based on the current knowledge and experience of ADM or its affiliated companies and is only intended to be received by the addressee (the "Addressee"). The information is provided to the Addressee "AS IS" and no warranties, express or implied, are given or liabilities of any kind are assumed by ADM or its affiliated companies with respect to such information.
The information provided in this document is strictly confidential, and therefore cannot be disclosed to any third parties, and cannot be used for any purpose other than its intended purpose. It remains the unique and exclusive property of ADM or its affiliated companies. The Addressee should evaluate any recommendations and suggestions independently; and Addressee is responsible for ensuring that its final product formulations, their labels, and related product materials meet all applicable laws, regulations and standards. Nothing contained in this document shall be construed as the granting of a license or any other right in relation to the information provided to the Addressee.
---