ADM Sets Scope 3 Emissions Reduction Target
ADM Sets Scope 3 Emissions Reduction Target
ADM has announced a new commitment to reduce the company's Scope 3 greenhouse gas emissions by 25% by 2035 against a 2019 baseline. Scope 3 refers to emissions associated with the company's supply chain, such as from purchased goods, upstream transportation, and the processing of sold products.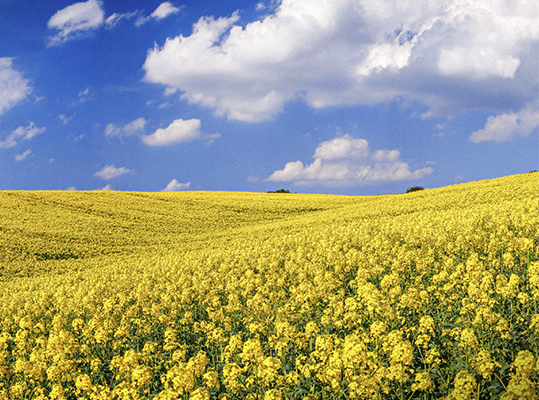 The target builds on ADM's ambitious Strive35 sustainability goals to reduce absolute greenhouse gas emissions by 25%, energy intensity by 15%, water intensity by 10%, and achieve a 90% landfill diversion rate by 2035.
"As the bridge between producers and consumer facing brands, ADM is in a unique position to drive decarbonization within the industry and to influence sustainable practices throughout the entire agricultural value chain," said ADM Chief Sustainability Officer Alison Taylor. "ADM is committed to sustainability leadership across every aspect of our business, and we know that our action on climate is increasingly important to our stakeholders."
To achieve the Scope 3 target, ADM will continue to work in close collaboration with farming communities, suppliers and customers. For example, the company has engaged over 13 million acres around the world in innovative sustainable and regenerative agriculture programs, which have the potential to lower the footprint of crop production.
ADM partners with peers in the industry to implement projects that focus on supporting growers in adopting practices that address water quality and soil health, such as cover crops, reduced tillage, complex crop rotations, and nutrient management to reduce soil erosion, nutrient run-off, and greenhouse gas emissions.
"As a longtime member of Field to Market, ADM supports farmers and partners across the value chain in advancing sustainability outcomes at the field and farm level. We congratulate ADM on raising their level of climate ambition by setting new targets to reduce their Scope 3 greenhouse gas emissions," says Brandon Hunnicutt, chair of Field to Market: The Alliance for Sustainable Agriculture.
ADM will report annually on progress toward achieving its Scope 3 target and Strive35 goals in the company's Corporate Sustainability Report. Additional information is available in the Sustainability section of ADM.com.
---