Microbiome Solutions Take the Spotlight: ADM Wins Best Ingredients Innovation Award at Gulfood Manufacturing 2023
With growing focus on microbiome modulation, industry leaders are taking notice as ADM paves the way with cutting-edge solutions. ADM's ES1 (Bifidobacterium longum CECT 7347) probiotic and its heat-treated (HT-ES1) postbiotic counterpart have been named the winner of the "Best Ingredients Innovation Award" during this year's Gulfood Manufacturing Industry Excellence Awards in Dubai, United Arab Emirates.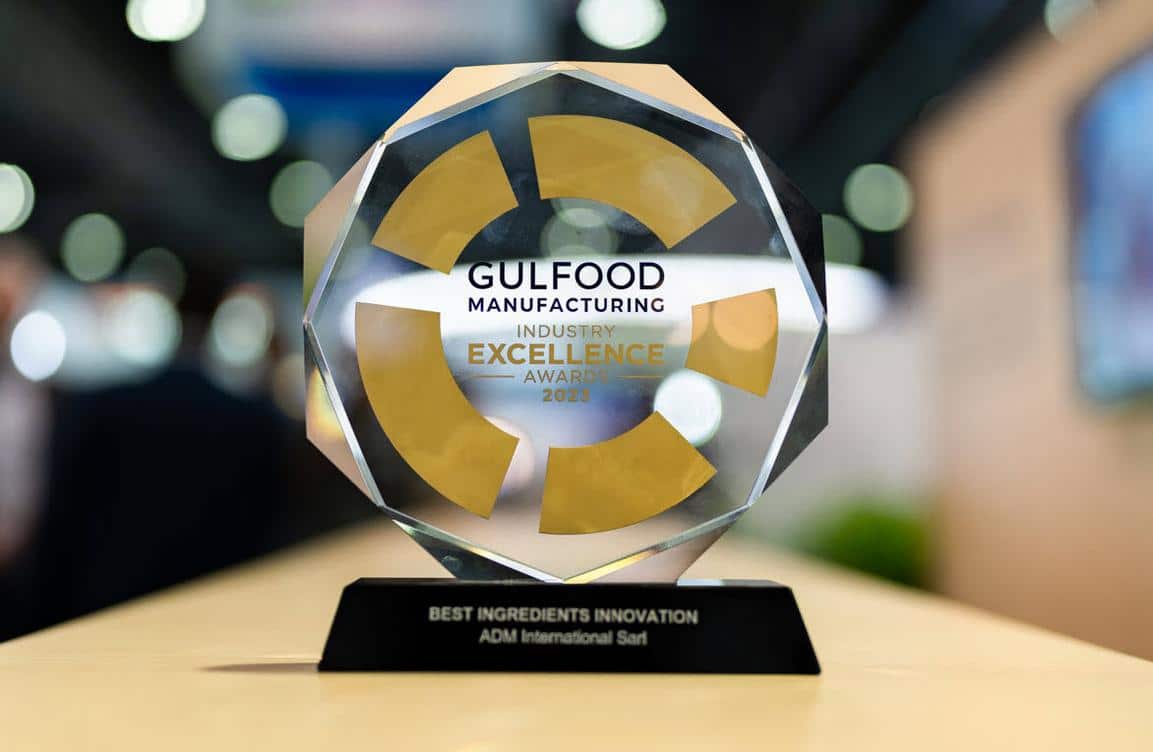 "It's an honor for our global team of scientists, technicians and experts to be recognized for their dedication to investigating and researching microbial strains within the microbiome arena," said Vaughn DuBow, global director of marketing, microbiome solutions, ADM. "ES1 and HT-ES1 represent the next frontier of nutrition innovation, and the Best Ingredients Innovation Award is a true testament to the continued efforts we take at ADM to be a leader in the industry, developing forward-looking solutions that help support people across regions."
The Gulfood Manufacturing Industry Excellence Awards judges reviewed how entrants for the Best Ingredients Innovation Award provide innovative solutions that meet industry needs and demonstrates the immense impact it has today and for the years to come. ES1 and HT-ES1 support key factors relevant to digestive and gastrointestinal health with significant and ongoing results from preclinical and clinical studies1,2, representing ADM's extensive research and commitment to providing science-backed solutions.
ES1 and HT-ES1 have also been selected as a finalist for this year's Fi Europe Innovation Awards in the Health Innovation category, further demonstrating industry recognition of this award-winning solution. Winners will be announced during the awards ceremony on November 28 at Food Ingredients Europe (FiE) 2023 in Frankfurt, Germany.
1Olivares, M., et al. (2014) Br J Nutr. 112(1):30-40
2Martorell, P; et al. (2021) Antioxidants (10)536-553
---