ADM's Alison Taylor Talks Sustainable Food Systems at Future Food-Tech SF
ADM's Alison Taylor Talks Sustainable Food Systems at Future Food-Tech SF
ADM is committed to the development of innovative technology solutions that have the power to help build a more sustainable global food system. Chief Sustainability Officer Alison Taylor shared insights and perspectives on this topic at the opening panel of this year's Future Food-Tech Summit held in San Francisco, California on March 25, 2022.
She joined three additional industry panelists in discussion with Food Dive's Megan Poinski for the session entitled Better for People, Planet and Business: Achieving Sustainable Food System Transformation. Taylor discussed ADM's central position in the agriculture value chain and the imperative of collaboration within the sector as essential to achieving transformational systems change. According to Taylor, examples of this collaboration include transitioning farmers to more sustainable practices, utilizing new decarbonization technologies, creating products that with lower environmental footprints, leveraging innovative investment opportunities, and more.
"While our operational focus is on lowering our greenhouse gas emissions, water use, waste and energy consumption, beyond that we are working to decarbonize at every station in the value chain," Taylor said. "For example, in our transportation routes, we are asking ourselves how we can have shorter routes with better logistics and alternative fuel usage? In processing, we've operated a carbon capture and storage facility for over a decade, and that is pretty unique to us especially in North America. How can we utilize that to sequester more carbon emissions, and perhaps sequester those coming from other places as well? How can we utilize new technologies for our processing? How can we think about biobased materials in packaging and also uses of biowaste materials as food ingredients or fuels? How can we spur innovation and invest so that we make a difference in the world?"
This way of thinking, explained Taylor, has ultimately led ADM to pursue partnerships—big and small—that present new opportunities for the company and enable ADM to bring more sustainable products into the marketplace.
"We are listening to our customers who are listening to consumers, and we see a tremendous amount of opportunity for collaboration along the agriculture value chain. We believe that sustainability is an imperative and we are making investments aimed at meeting consumers' desire to be more planet-focused in the choices that they make."
Learn more about how ADM is driving sustainability upstream and downstream by visiting: www.adm.com/sustainability.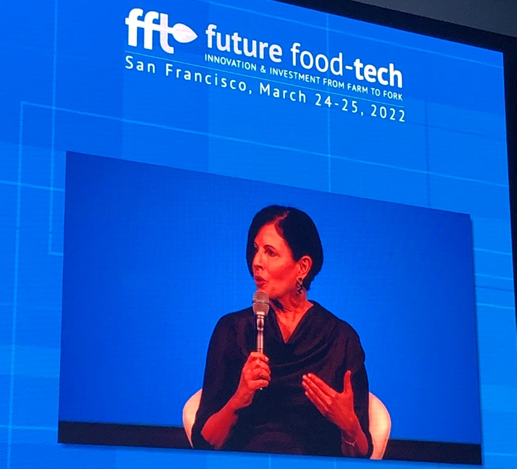 ---