ADM's Ganador Increases Commitment to Mexican Pet Shelters During the Pandemic
ADM's Ganador Increases Commitment to Mexican Pet Shelters During the Pandemic
Pets are hugely popular in Mexico, ranking among the top countries in the world for the most number of household pets. But unfortunately, Mexico is also home to the largest population of stray dogs in Latin America. Of the roughly 28 million dogs in the country, an estimated 70% live on the streets, having been born as stray dogs. Recognizing this problem, Ganador has been partnering with organizations to support pet welfare for years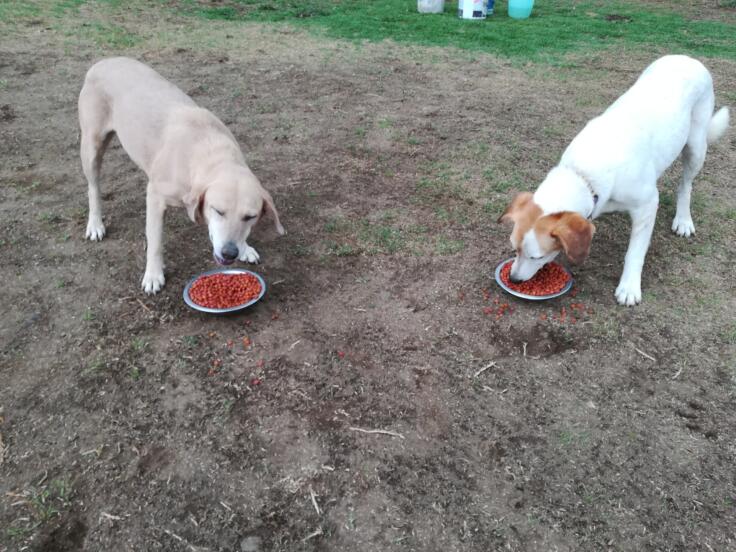 This year, COVID-19 has exacerbated Mexico's problem with stray animals, mostly dogs. Financial difficulties brought about by the pandemic have led many families to abandon their pets. Shelters have reported an increase in calls reporting stray dogs on the streets and received more requests for pet food.
At the same time, shelters are witnessing a decline in donations they usually receive.
"During periods of extreme vulnerability, such as the one we are going through right now, pets are often abandoned by families that can no longer afford to feed them," said Carlos Posadas Aguilar, ADM marketing director for North LatAm at Ganador. "At ADM, a global food company, we have stepped up our support to pet shelters because we understand the importance of responsible pet ownership and are committed to providing nutrition to pets who love us unconditionally. We cannot stand by looking at the faces of hungry dogs and cats on the streets looking for food."
We are proud of our partnership with Fundación de la Calle a la Casa (From the Streets to Home), an organization that works with 25 small pet shelters throughout Mexico, by giving them advice on how to sustainably run their shelters and supplying up to 70% of their pet food needs. Ganador provides support by donating pet food to the foundation on a quarterly basis, which is then distributed throughout its network of shelters.
During these unprecedented times, Ganador is trying to expand its support, by connecting smaller shelters requesting assistance with De la Calle a la Casa. Recently, Ganador met with members of the organization to understand their current needs and expand the current partnership program. The pet food business is also supporting six additional animal shelters in Mexico with donations of pet food.
Five years ago, Ganador began working with Bocalan Mexico, an organization certified by Assistance Dogs International. Bocalan focuses on training dogs to improve the standard of living for people with physical disabilities or social and emotional needs. For example, one of the dogs trained by Bocalan helps a quadriplegic man in a wheelchair to commute around the city every day. In addition to donating pet food to the organization, Ganador provides our nutritious products to feed the trainer's dogs, and covers the fees for uniforms and other tools.
---