ADM's Top 5 Stories of 2020
ADM's Top 5 Stories of 2020
Our ADM Stories page features in-depth stories about how we're growing, innovating and making an impact in communities around the world. Here are the top 5 most-read ADM Stories this year.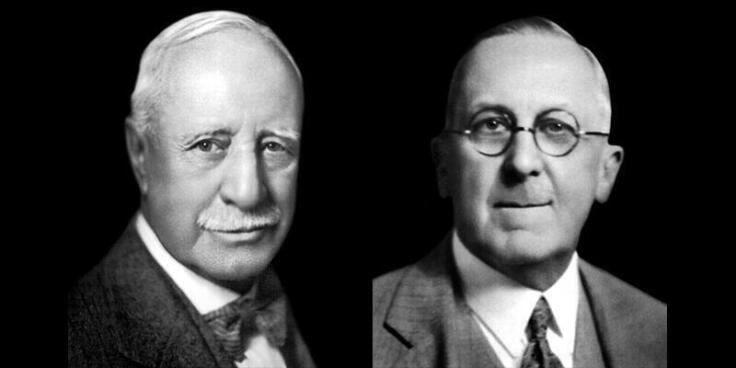 1.) These are our founders. This is their story.
Two ambitious people come together and, from humble beginnings in someone's garage or a makeshift office, create a company that grows and shapes a world they never could have imagined. One is the bear, the other the bull. One acts as the extroverted face of the company, the other its introverted sage.
This odd-couple tale is one of the most familiar narratives in business. From Jobs and Wozniak at Apple to Procter and Gamble at P&G, corporate history is filled with stories of unlikely duos who — through their shared passion, innovation and perseverance — build a great and lasting success.
This also happens to be our story. Read more.
2.) Food Trends to Watch in 2021
Healthy and sustainable home cooking, plant-based proteins, a focus on gut health—these ideas weren't born in the pandemic, but they've certainly gained ground as our habits have changed. ADM research has identified five global food trends that accelerated over the past year and will shape what and how we eat in 2021 (and beyond). We connected with chefs, tastemakers and experts in diet for more insights into these trends and how they're affecting their communities. Read more.
3.) Unlocking ADM's Identity
For more than 118 years, ADM has been known as a leader in agricultural origination, transportation and processing. Throughout our history, we've taken strategic actions to grow and evolve to better serve our customers. In recent years, as we've implemented our strategy, we have made a number of acquisitions, divestitures and investments adding new ingredients and capabilities for our customers in existing and new markets, geographies and channels. Read more.
4.) ADM Vessel Rescues Two Sailors off the Coast of the Western Sahara
In the early hours of July 3, two sailors stranded on a yacht off the coast of the western Sahara in the Atlantic ocean were rescued by crew members aboard ADM's Harvest Frost vessel, which was carrying a cargo of maize from Brazil to Portugal. Our ship, identified as the closest to the distressed sailboat, received an SOS call close to midnight on July 2 from the Marine Rescue Coordination Center (MRCC) in Tenerife, Spain, requesting assistance to rescue the sailors. The two mariners, of French and Spanish nationalities, had set out on a sailing trip on June 18 from Dakar, Senegal to Las Palmas in Spain. After two weeks at sea, the yacht experienced engine problems, eventually losing its sails and mast due to strong winds and sea swells up to four meters. Read more.
5.) Promoting Racial Diversity and Equity at ADM
Following the tragic deaths of George Floyd, Breonna Taylor and Ahmaud Arbery, the anguish and pain felt around the world revealed the urgent need for us to take action in upholding the values that are core to our culture at ADM. We remain committed to promoting diversity and inclusion, respect and integrity within our own company, and in the communities where we live and work, and we understand the urgency to act now to fight systemic racism and ensure equality for all.
Ana Apolaro, ADM vice president of human resources and head of diversity and inclusion, explains the actions ADM is taking now, and in the future. Read more.
---