ADM's Wright Named A "Woman Worth Watching in STEM"
ADM's Wright Named A "Woman Worth Watching in STEM"
If food doesn't taste great, it won't be successful in the marketplace. No one knows this truth better than ADM Chief Global Flavorist Marie Wright. She leads a team at ADM using sophisticated science to create great-tasting solutions that truly differentiate ADM in the industry. Her vast knowledge, talent and leadership abilities are critical to both our customers' and our company's overall success. And now, she can add one more accomplishment to her already long list: being named a "Woman Worth Watching in STEM" by Profiles in Diversity Journal.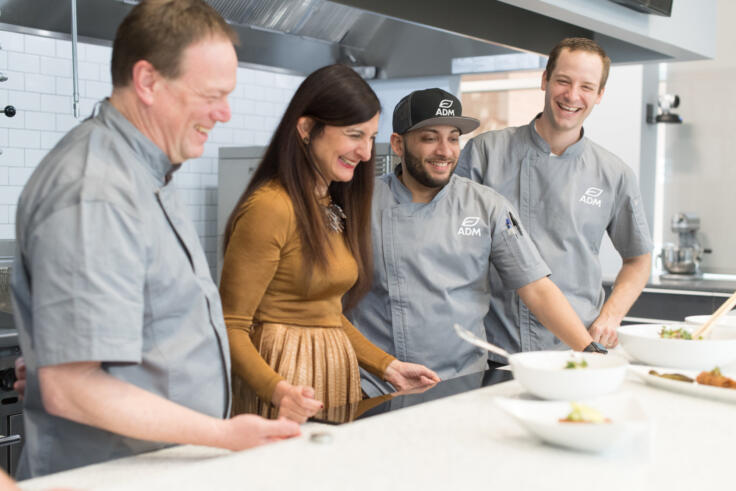 Each woman was selected by PDJ based on her contributions, leadership, mentoring, and achievements in the area of science, technology, engineering, or mathematics. This is the second time the magazine has recognized women who have pursued and excelled in STEM careers with its Women Worth Watching in STEM Award.
In her role as President of Creation, Design and Development, Wright leads a team of 60 flavorists, 400 scientists and 10 chefs, bringing countless new food and beverage products to the marketplace every day. She and her team help ADM's customers solve a variety of taste and formulation challenges as they bring innovative new products to life. With 27 customer innovation centers in 21 different countries and a team of 400 food scientists, this is a critical focus area for ADM that will continue to grow under her leadership.
And she's focused on building and nurturing future talent. As one of only 340 certified flavorists in the U.S., she recognizes that it can be a challenging path forward. To combat this, she has developed a unique mentorship program, the ADM Academy of Future Flavorists, to help others navigate the difficult certification process.
Wright has been a flavorist since 1990 and ADM's Chief Global Flavorist since 2011. She is an executive board member for the Women in Flavors and Fragrances Commerce and the WFFC Foundation and a faculty member for the Institute of Food Technologists. She holds a bachelor's degree in Food Science & Chemistry from King's College in London.
---