ARTCO Supports Living Lands & Waters with Tugboat Donation
ARTCO donation to support river cleanup initiatives
The American River Transportation Company (ARTCO), a wholly owned subsidiary of ADM, is helping support Living Lands & Waters' (LL&W) efforts to protect, preserve and restore the nation's inland waterways by donating a used tugboat through ADM Cares.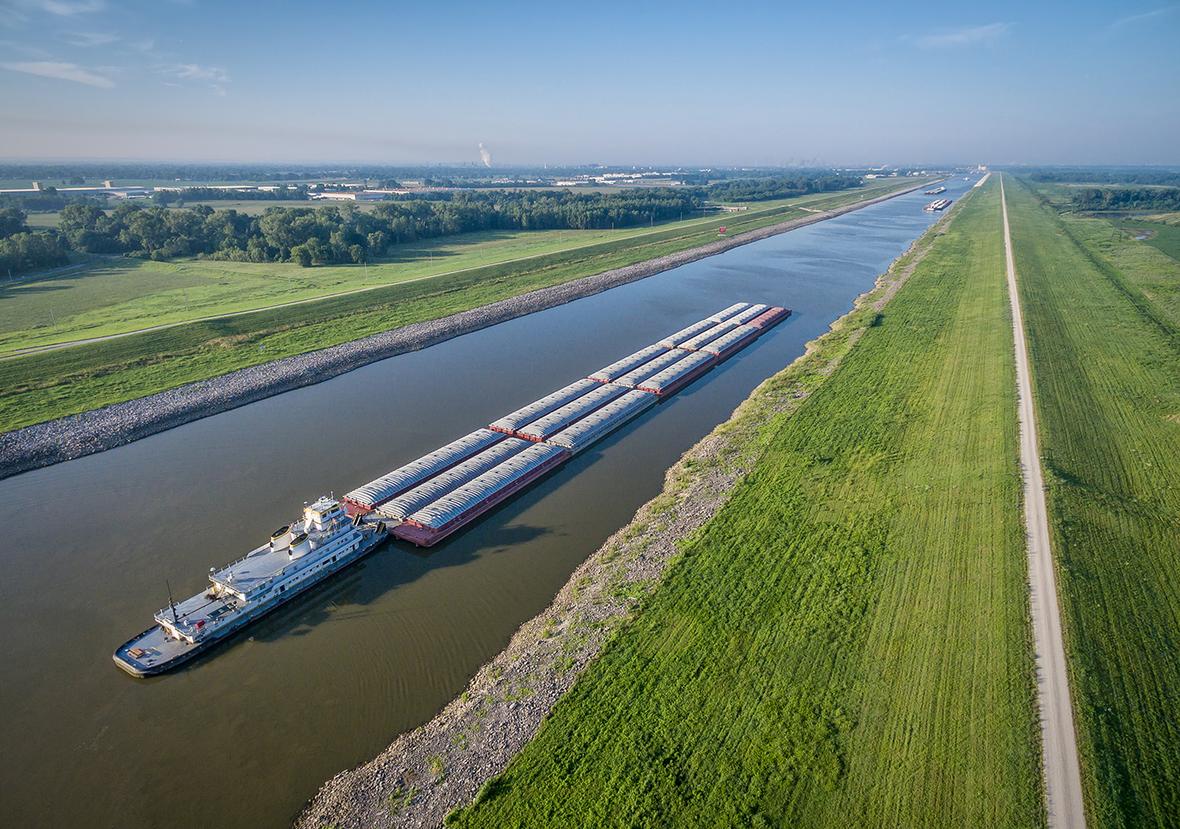 ARTCO's donation is a 750-horsepower vessel called the Nancy S. The donation will serve as an upgrade in equipment to help Living Lands & Waters allocate funds to projects that meet the organization's mission.
Headquartered in East Moline, Ill., Living Lands & Waters is a nonprofit environmental organization that was established by Chad Pregracke in 1998. Since the organization was founded, Living Lands & Waters has grown to be the only "industrial strength" river cleanup organization like it in the world.
Spending up to nine months a year living and traveling on the barge, the Living Lands & Waters crew hosts river cleanups, watershed conservation initiatives, workshops, tree plantings and other key conservation efforts.
"We are proud to be involved with an organization like Living Lands & Waters," said Paul Wujek, Vice President, Transportation at ARTCO. "There are so many great things that they have done and that they continue to work on. Donations that so many other individuals and other corporations have made will help LL&W continue to clean up our rivers, educate and create a desire to be more active in caring for our environment."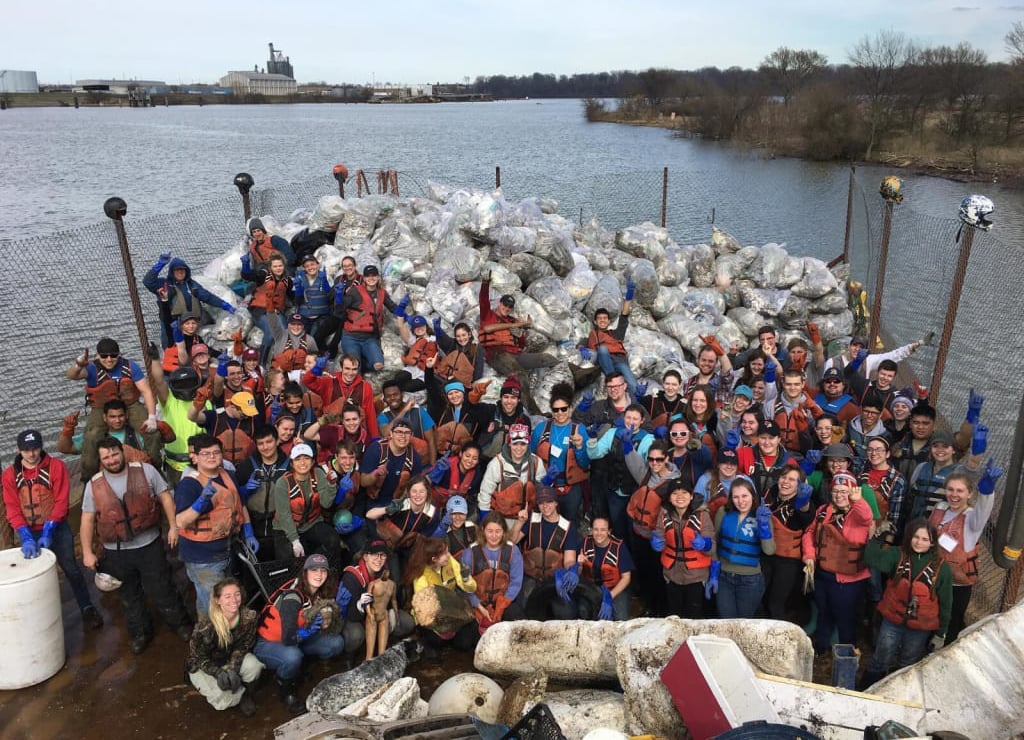 ADM/ARTCO has been a valued partner of Living Lands & Waters since 2004. Throughout the partnership history, ADM teams have volunteered to support LL&W efforts through river cleanup events and tree planting activities, including environmental restoration and education projects, invasive species removal and free educational programming in communities along the Mississippi, Illinois, Tennessee and Ohio Rivers.
The partnership with LL&W reflects ADM/ARTCO's effort to sustain and strengthen communities, and support initiatives that drive meaningful social, economic and environmental progress.
"We've been cleaning up America's rivers for the past 25 years and we couldn't be the only industrial strength river cleanup operation in the world without partners like ARTCO and our longtime partnership with ADM," said Chad Pregracke, Founder and President of Living Lands & Waters. "After over 12 million pounds of garbage removed from our rivers, our tugboat needed to be replaced and we couldn't be more grateful to ARTCO for making this amazing gift."
Starting Living Lands & Waters at 23 years old, Pregracke and his team have grown from a single flat boat to barges and cranes to perform cleanup work on larger scales. Over 120,000 volunteers have helped remove garbage and debris from river systems since LL&W was founded.
Pregracke added, "The new tug will allow us to clean up hundreds of more miles of riverfront and remove millions of more pounds of garbage in the coming years. Thank you to everyone at ARTCO for making this happen!"
Paul Wujek, who also serves on the LL&W Board of Directors, spearheaded the ARTCO donation to advance the LL&W mission and show further commitment to sustainability.
"Chad and his team take time to protect the environment, but they also take the time to educate and to expand awareness of environmental issues with many tools like a floating classroom," said Wujek. "This training and volunteering opens hearts and minds to those citizens becoming more involved and taking an active role in making a cleaner environment."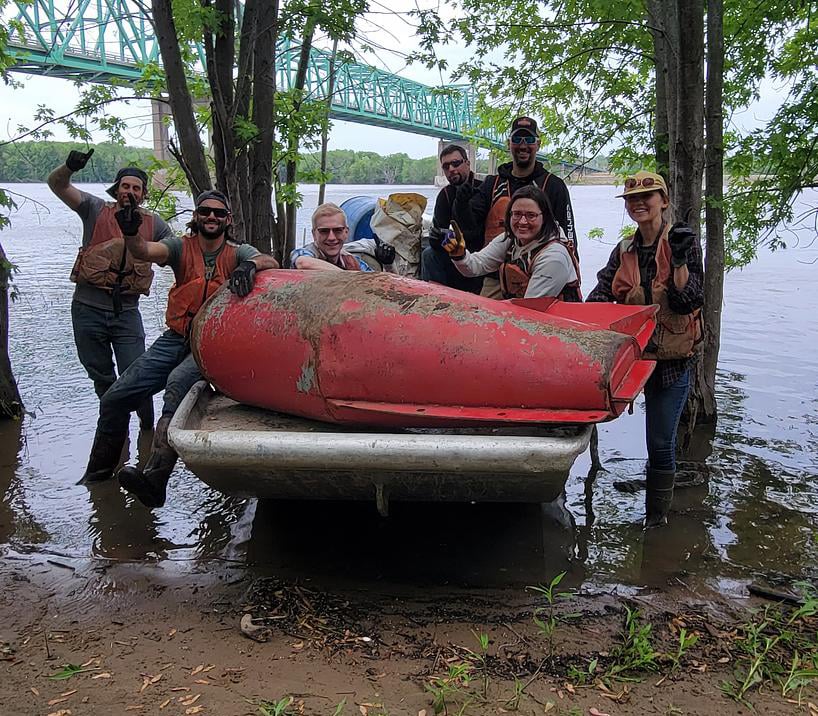 About ARTCO
ARTCO operates line-haul vessels, harbor boats, covered hopper barges, tank barges, harbor and fleeting services, and a full-service shipyard. ARTCO has served as the critical backbone of ADM's North American business, delivering products to their final destination in a safe and efficient manner. ARTCO also provides a third party towing service on the lower Mississippi, upper Mississippi, Illinois and Ohio rivers.
Recently, ARTCO became a member of the B20 Illinois Club which recognizes select organizations who demonstrate a strong commitment to running fleets on biodiesel blends of 20 percent or greater. Of ARTCO's fleet, 29 vessels are powered using biodiesel blends up to B30, consuming 22 million gallons of B20-B30 annually. Over the last two years, ARTCO has averaged 815-ton miles per gallon of diesel on its lineboats, resulting in pushing one ton of cargo 815 miles on one gallon of fuel. By using biodiesel fuel, ARTCO's commitment to reducing carbon emissions will provide a lasting environmental impact.
---