How ADM is Innovating in the Russian Food and Beverage Market
How ADM is Innovating in the Russian Food and Beverage Market
For Olga Sazanova, managing director, ADM Russia, looking into the future of food means creating nutritious foods that rank high in taste and, at the same time, provide strong nutritional benefits. ADM's Nutrition team in Russia recognized a new opportunity to help our customers meet the growing demand for new combinations of functional ingredients that support well-being with taste tailored to the Russian market. And over the past year, that team has developed innovative and delightful solutions, including a probiotic-enriched snack bar fine-tuned for the Russian market.
"I strongly believe that the future of the food and beverage market is health-oriented," said Olga Sazonova, managing director, ADM Russia. "It's what consumers are looking for, especially now that we are going through a global pandemic. We want to find innovative ways to combine health-promoting ingredients with great taste."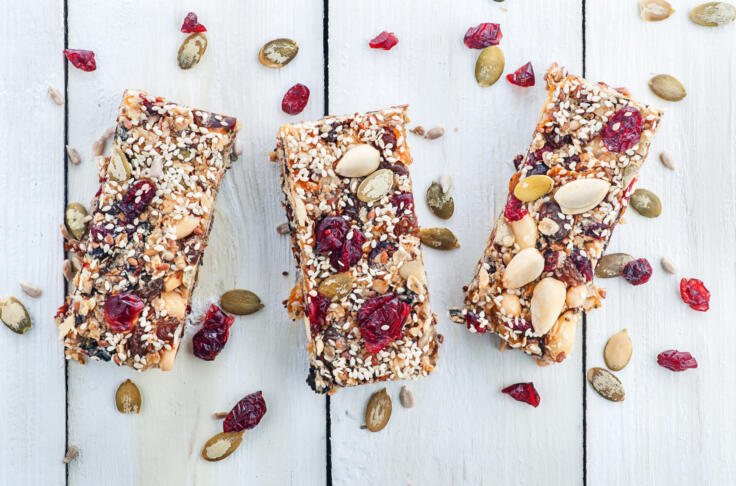 Keen to introduce products with advanced functional ingredients in the local market, Sazonova's team looked to the exciting work at ADM Biopolis in Valencia, Spain. A leading provider of microbial technologies and microbiome solutions, ADM Biopolis has developed a new generation of probiotics, including BPL1, a Bifidobacterium lactis probiotic strain, which is supported by clinical research showing positive results in visceral fat and abdominal circumference reduction.
"We were very interested in developing new food and beverage products with the benefits associated with BPL1. Although we had already successfully developed and launched products with functional ingredients such as natural extracts, vitamins, and minerals, creating products with live or heat-treated probiotics was a new experience for us, and it fits with our philosophy of diminishing the negatives and increasing the positives when it comes to the impact that products have on people," said Sazonova.
In recent months, the two teams combined their capabilities to help our customers in Russia bring innovative food and beverage creations to life. Their first successful launch, a BPL1-enriched snack bar, lets consumers indulge in snacks that are delicious and, at the same time, made with wholesome and more natural ingredients. And the probiotic-enhanced snack bar is just the tip of the proverbial iceberg of nutritional opportunity.
"Today we have a lot of projects ongoing with ADM Biopolis and we are working to bring BPL1 to a range of food and beverage categories including functional beverages, ice cream, dairy, confectionery, and dietary supplements. One of the keys to our success is the strong partnership between our teams in Russia and ADM Biopolis. Our teams are hardworking and highly motivated to continue bringing more innovations to the Russian market," said Sazonova.
---