How do you brew a better beer? With ADM solutions
How do you brew a better beer? With ADM solutions
On October 16, Chicago-based Revolution Brewing unveiled "Carver's Candy," a peanut butter-flavored imperial stout. What's special about this creamy, peanut-buttery new beer, aside from the great taste? It wouldn't have been possible without ADM.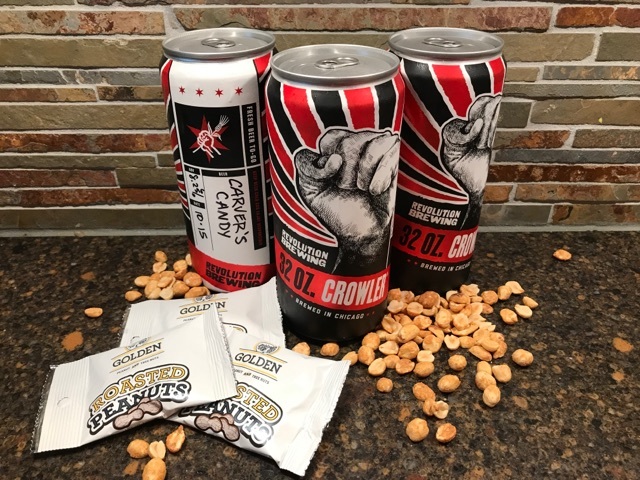 It all started at the American Academy of Candy Technologists meeting last fall, where Revolution offered a tour of its brewing facility. At that tour, Laura Ramback, a sales representative for ADM's Golden Peanut and Tree Nuts business, met a Revolution brewmaster and they discussed the range of new applications and potential solutions offered by peanut flour.
Ramback met with Revolution to provide them with samples, and a year later, they reached out to ADM saying they wanted to partner with us on a peanut beer. From there, things moved quickly, and today, Carver's Candy is available for a limited time at Revolution's Chicago locations as well as select other bars and restaurants in the area. If the initial batch is successful, it may also eventually also be canned and offered for sale in grocery stores and other retail outlets.
"Carver's Candy is a great example of how our innovative solutions are right at the cutting edge of consumer demand," said Clint Piper, president of Golden Peanut and Tree Nuts. "This is the kind of thing we do better than anyone else: it's not just our unparalleled array of ingredients, but it's our expertise and our innovation. We don't just sell products - we're partners that can help our customers throughout the whole process, from original concepts through to putting great food and drinks into consumers' hands. No one else in the industry can do that as well as we can."
Click here for more information on peanut flour from ADM's Golden Peanut and Tree Nuts.
---