How Technology Can Help Us Fight Global Hunger
How Technology Can Help Us Fight Global Hunger
Right now, the world is contending with two critical food challenges: the looming question of how to sustainably feed our burgeoning population and an unprecedented hunger crisis.[1] To successfully address these issues, we must innovate, collaborate and use every tool in our toolbox.
At ADM, we believe alternative proteins have a fundamental role to play in helping to build a sustainable food future for everyone. If we augment and diversify the world's existing protein sources with a range of alternative options, we will have more nutritious food options available and more solutions for tackling challenges like hunger, food security and sustainability. This is why ADM is continuing to expand and evolve our robust array of traditional plant-based protein offerings, while also investing and partnering with those in the rapidly expanding ecosystem of startups that are pioneering leading-edge protein technology innovations.
How Alternative Proteins Can Help
The world's population is expected to reach 9.7 billion by 2050[2] but we are already brushing up against the natural boundaries of what our ecosystem can provide­.[3] Providing food security and sustainably feeding people for years to come will require additional sources of nutrition and shifts in our food production processes that lessen our overall environmental impact.
"If we look at this in terms of demand and supply, it becomes quite evident that the current protein paradigm simply isn't going to work," said McKinsey & Company partner Jordan Bar Am during ADM's recent SXSW panel, The Space-Age Science Fighting Global Hunger. "It's not just going to be more mouths to feed, but also the intensity of the calories that people demand is going to shift and draw much more intensively on our natural systems. As consumers get wealthier, they want to eat more meat and more dairy, and each of those things requires more water and more land with resulting carbon emissions."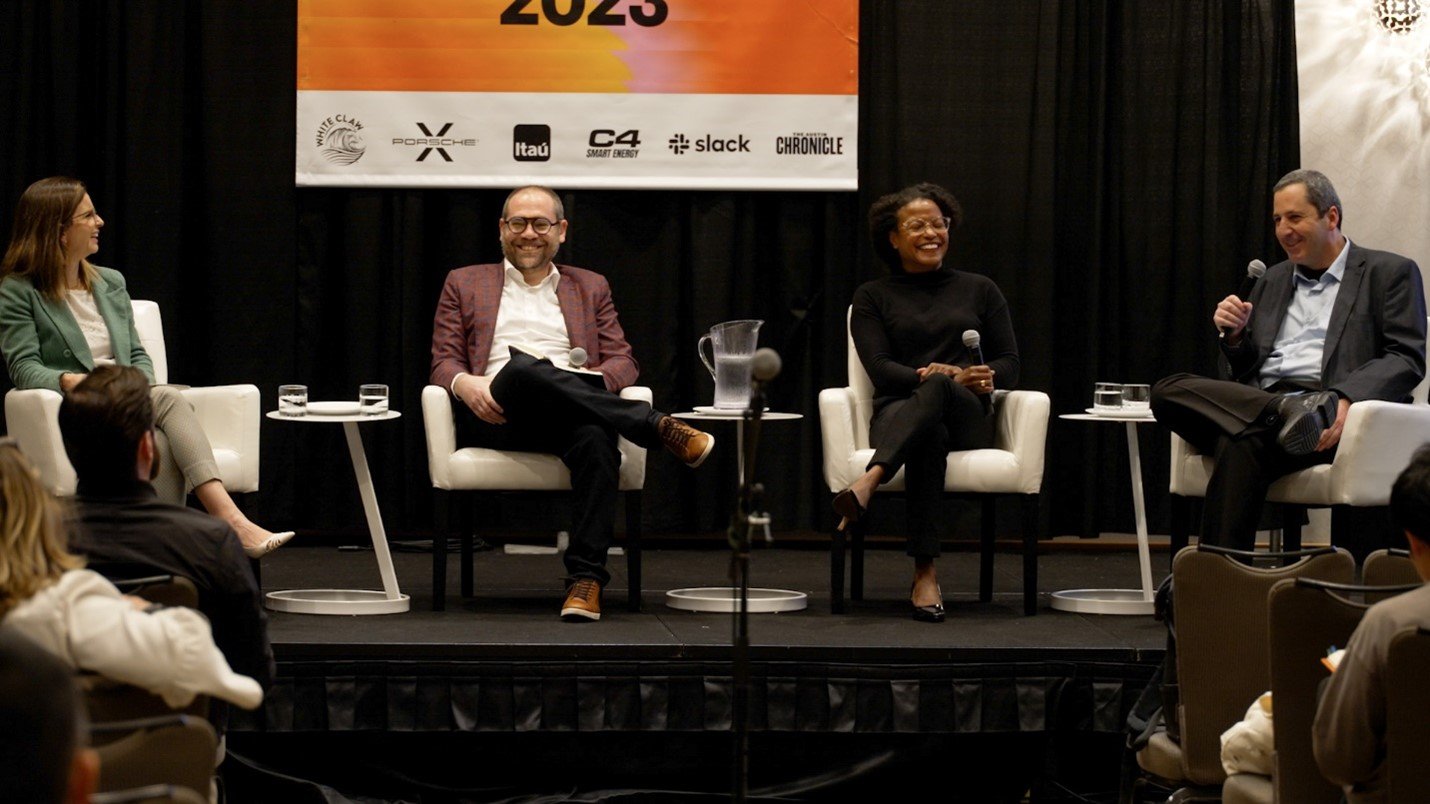 And while some countries are growing richer, others continue to be plagued by food scarcity. More people than ever are facing food insecurity, due to geopolitical conflict, supply chain disruptions and continued fallout from the pandemic. The World Food Programme (WFP) estimates that 345 million people in 82 countries are now facing acute food insecurity[4] and approximately 50 million people in 45 countries are on the verge of famine or famine-like conditions.[5]
New and innovative proteins have the potential to be a powerful solution that addresses multiple food supply challenges. Bolstering our existing protein supply with additional protein sources will expand nutritious food options, which will benefit consumers looking for more choice and variety in their diets while also improving our ability to feed more people. Some of the potential advantages of alternative proteins include:
They can be fortified with iron, calcium and vitamins to appeal to consumers who may not be getting enough of those essential nutrients in their diet[6].
Some alternative proteins can be produced using fewer natural resources, which means they can play a role in protecting the health of the planet while also meeting growing consumer demand for eco-conscious food options[7] by leveraging new technologies such as ultra-high protein soybeans and sustainable practices such as regenerative ag to bring nature-based solutions to meet consumer and customer needs.
As technology develops and investments are made, there will be increase in the number of affordable proteins available to consumers.
Alternative proteins have the potential to reduce food supply volatility because they can be produced with fewer natural resources and are less susceptible to acute shocks such as weather events.[8]
They could also play a role in supporting food sovereignty by enabling countries to produce and consume their own food without being dependent on others. This would decrease the risk of food insecurity during periods of conflict.
Ushering in a New Age of Alternative Proteins
Radical collaboration will be vital to the success of alternative proteins. At ADM, we're investing in and partnering with food technology companies, such as GOOD Meat, division of Eat Just, as well as Air Protein, Nature's Fynd, New Culture and Believer Meats. These companies and their technologies are important pieces of the puzzle in building pioneering protein sources that can help with food security and sustainably feed a growing population and bring more and better choices for consumers.
"The promise of our technology is to be able to make food without a supply chain," Air Protein Founder and CEO Lisa Dyson said during ADM's SXSW panel. "You can make it anywhere, in any geography, rain or shine, day or night – with just air, water and energy."
Air Protein's products are also carbon negative. Plus, they are contain vitamins, minerals and nutrients and have all nine essential amino acids, making them a source of nutrition.
What's Needed Next
In order for these revolutionary alternative protein technologies to go mainstream and reach their full potential as sustainable food solutions, they have to taste great and be both affordable and accessible.
At ADM, we have the resources and capabilities to help with these critical next steps.
We're also working with companies like Believer Meats, a cultivated meat company, whose technology creates a product with a nutritional profile that's very similar to traditional meat from animal protein.
"We are now building the first large-scale cultivated meat plant in the world. This is about going big, this is about food, and food has to be good," said Believer Meats founder and chief scientific officer, Yaakov Nahmias.
Building the next generation of alternative protein sources will take advancements in cellular agriculture, precision fermentation, artificial intelligence (AI) and more. There is also substantial opportunity as the lines between plant-based and alternative protein categories merge and hybrid technologies utilizing key components and techniques from each category are brought together to improve the functionality, taste, texture, and nutrition of alternative product offerings – all of which is important in garnering wider appeal. Companies like ADM have the capabilities to develop sustainable food solutions delivering these attributes, by helping scale and take mainstream cultivated meat, precision fermentation and hybrid plant-based alternatives.
To design, scale and deliver expanded protein options to consumers around the world, more innovation and collaboration across the food industry will be vital.
"There is not one single answer or one single player that can make this happen," said Leticia Gonçalves, president of Global Foods at ADM. "Collaboration is going to be key, especially as we think about making new technologies, securing approval from regulators, being able to scale up those technologies, being able to create demand for consumers – it's really going to require a whole ecosystem."
The ADM Edge
We've been pioneering innovation in alternative protein solutions for over 75 years and have extensive expertise in developing protein-forward formulations that meet trending consumer preferences – from taste and texture to nutrition and more. We produced the first textured vegetable protein (TVP) and, later, the first soy burger, and we've made significant investments in our capabilities and vastly improved the taste and appeal of these products in the time since.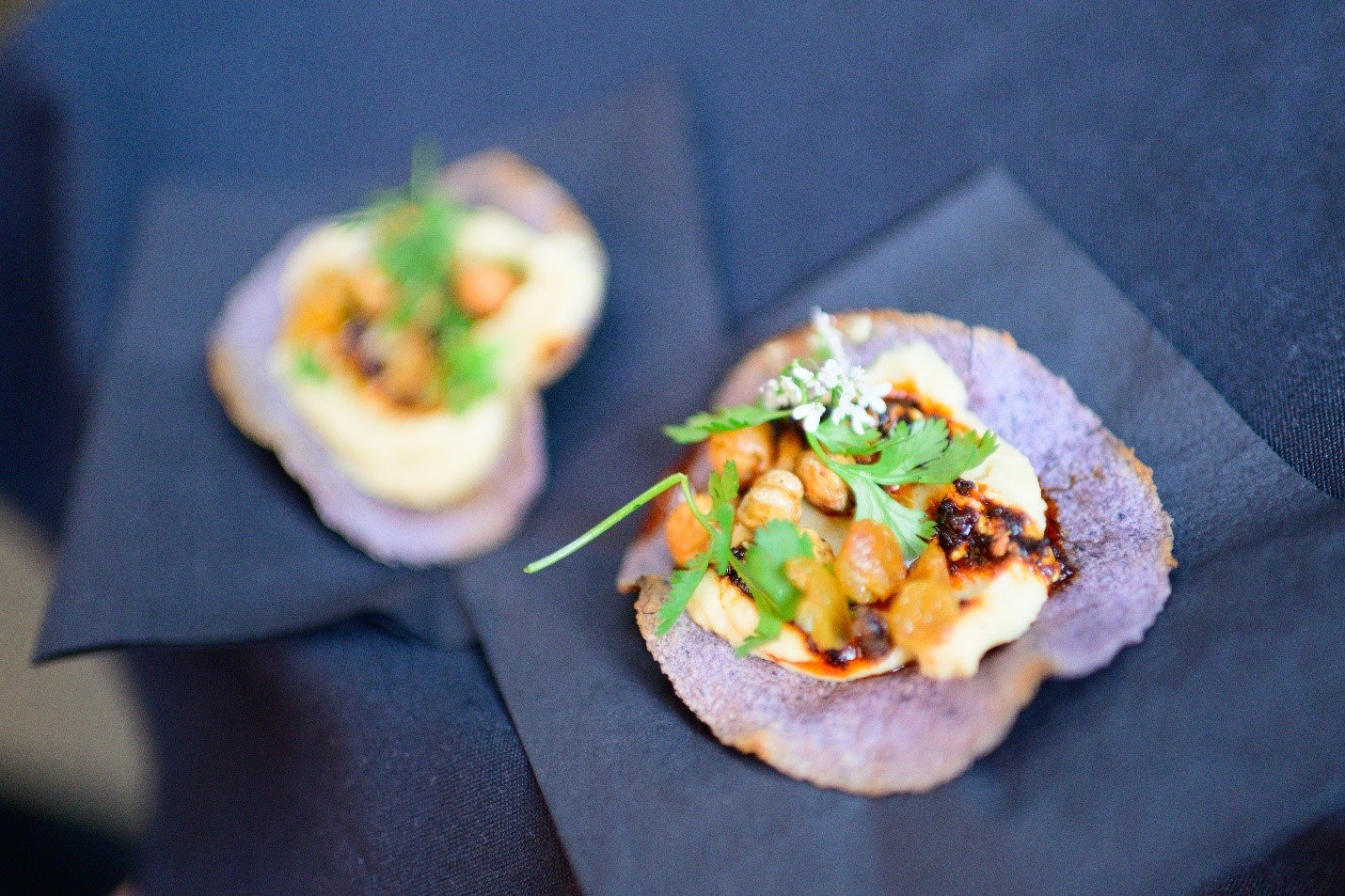 Our portfolio includes a diverse array of high-quality protein ingredients from over 30 sources, and we have an extensive team of chefs and taste experts who work with both traditional and new, tech-enabled food ingredients to create great-tasting food experiences that consumers love. Our team considers the type of protein being used, as well as all the sensorial factors typically taken into consideration with preparing conventional meat products – from flavor to sear to fat composition, sustainability attributes and more.
In addition, our robust selection of textured protein ingredients can be used to formulate hybrid products that blend plant and animal proteins. These hybrids will be especially important going forward as they have the potential to help make novel protein options more appealing and accessible by bridging taste and texture gaps and bringing down production costs.
At ADM, we are leveraging our expertise and unmatched scale to bring an array of food solutions to life. To learn more about our alternative protein business, visit ADM.com.
[6] Fortification subject to local regulations; must be reviewed to confirm permissibility for each food category.
---