Hunger Relief at the Heart of Our Purpose: A Conversation with ADM Cares
Hunger Relief at the Heart of Our Purpose: A Conversation with ADM Cares
Note: This article was originally published by World Food Program USA.
Shrity, age 12, lives with her family in the slums of Bangladesh. She lost her father at a young age, and her mother is paralyzed. Her family lives with 100 other people in one of the slum's alleyways, where they all share four toilets and one makeshift kitchen. Shrity's family rarely eats two meals a day, let alone receives proper nutrition. Shrity attends school, but the only reason she can instead of work, is because her school provides free meals through WFP.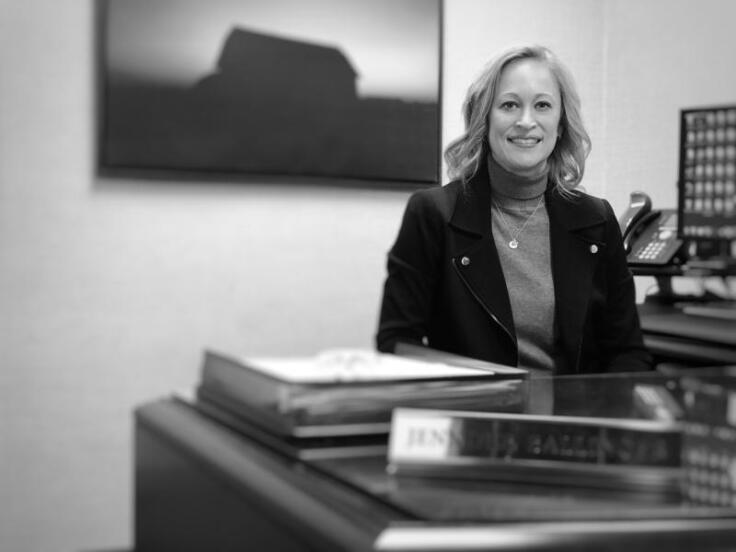 It's girls like Shrity that have inspired ADM, a global leader in human and animal nutrition and the world's premier agricultural origination and processing company, to give back - specifically to programs that nourish a world in need. ADM's corporate vision is to unlock the power of nature to enrich the quality of life. Naturally, it applies this vision not only to its business, but also to its global philanthropy through ADM Cares, ADM's social investment program.
ADM has a long history of giving to WFP USA, and recently, they've committed to support WFP's school feeding programs in Myanmar, Egypt and the Philippines. We caught up with Jennifer Ballinger, director of ADM Cares, to learn more about the program and why ADM is passionate about partnering with WFP to help solve global hunger.
WFP USA: Can you start by telling us a little more about ADM Cares? What are its core values?
JB: Of course. ADM is a global company, and through ADM Cares, we work to sustain and strengthen the communities where our colleagues work and live by directing funding to organizations that are driving meaningful social, economic and environmental change. We focus our giving on three main pillars that align with ADM's purpose:
advancing sustainable agriculture, particularly among small-scale farmers in vulnerable countries,
increasing food security by supporting hunger relief and,
investing in education, with a special focus on advancing agricultural education and science, technology, engineering and math, or STEM.
WFP USA: All of those pillars are critical areas of need around the world. I want to highlight the second one though, increasing food security. Why is global hunger relief so important to ADM?
JB: As a company, hunger relief is at the heart of our purpose, really. It truly aligns with ADM's vision of unlocking the power of nature to enrich lives. To truly achieve that vision, we must focus on ending not only hunger, but malnutrition as well.
WFP USA: ADM Cares is choosing to tackle the issue of hunger relief, and other issues it cares about through partnerships. In this case, through a partnership with WFP USA. Why are giving partnerships important to ADM? What role do private/nonprofit partnerships play in solving some for the world's greatest problems?
JB: I truly believe that partnerships are key to solving the world's greatest problems. Working together we can achieve so much more. Partnering with the nonprofit sector is what enables ADM to make such an important impact around the world. When you combine expertise and resources from different sources and perspectives, only then can you begin to make meaningful change.
WFP USA: In regard to partnerships, there are several hunger-relief organizations out there. Why did you choose to partner with WFP USA to help solve global hunger?
JB: WFP is such a huge contributor to global hunger relief and nutrition. When we first saw the stats - 83 countries, 90 million people—we knew WFP had the reach we needed to maximize our impact. Additionally, when we looked at ADM's global footprint - we connect crops to markets on six continents - there was so much overlap with WFP, we knew it was a great fit.
But it was about so much more than geography. WFP's programs align so closely with ADM Cares' core tenets. In addition to hunger-relief programs, WFP works with small-scale farmers on sustainable agricultural solutions and promotes education through school meals. So, WFP is such a perfect and obvious match.
WFP USA: Over the years, ADM has supported different aspects of WFP's work. This time, you're choosing to focus on school feeding. Why is ADM Cares passionate about supporting the school feeding program?
JB: School feeding is truly important to all of us at ADM. When you think about it, it's giving kids living in some of the most volatile regions of the world a meal to rely on day after day. We also realize that supporting school meals not only changes the lives of kids, but it transforms entire communities. For example, WFP's homegrown school feeding program purchases food from local, small-scale farmers to serve in classrooms. This process improves farmers' livelihoods while providing vulnerable children with the food they need to learn, which enables them to more fully contribute to their communities in the future. In that way, the school feeding program hits all three of ADM Cares' focus areas: not only hits the hunger-relief pillar, but the sustainable agriculture and education pillars too.
For me personally, school feeding really holds a special place in my heart. Something that struck me was the importance of school meals in improving opportunities for women and girls. In many areas of the world, girls are often the first pulled out of school to work when households need money for food. But school meals provide an incentive for parents to keep girls in school, which empowers them with a chance to reach their full potential.
WFP USA: What is your hope for the future of ADM's partnership with WFP? What do you hope to accomplish and achieve?
JB: I'm just so excited about the progress we'll make through our partnership with WFP USA! When you look at some of the premier global nonprofits that are really making impacts in the hunger relief and sustainable agriculture arena - WFP is best in class. And through our partnership, there are so many ways to collaborate and leverage expertise and resources. We're excited to really understand from WFP what the biggest challenges are to solving global hunger - and from there, explore the different ways ADM can help address those challenges. This could be through funding, research, people or more.
Together, I know we can make a big difference in the lives of millions who need help across the globe. And all of us at ADM are truly excited to be a part of achieving that.
---