Meet Tej Singh Sehmbi, Who Volunteered 500+ Hours to Deliver Medicines for UK Seniors
Meet Tej Singh Sehmbi, Who Volunteered 500+ Hours to Deliver Medicines for UK Seniors
As far as volunteering superheroes go, Tej Singh Sehmbi is as close as you get. Since the start of the COVID-19 pandemic in March 2020, Tej volunteered more than 500 hours at his local National Health Service (NHS) pharmacy by delivering products to seniors unable to set foot outside their homes.
"I went to pick up a prescription from my local pharmacy and to use the term quite loosely, it was absolutely chaotic in there," Sehmbi said.
After a discussion with the pharmacist, he learned that the large number of prescription deliveries was overwhelming staff. In fact, the pharmacist would arrive at 6 am, and often work until 11 pm, still unable to keep up.
"That's what really touched me," Sehmbi said. "And so I told him 'You know, prepare a box for me tomorrow and I'll help out.'"
Nearly every day after work, Tej, a father of two and a national sales manager based in the UK, delivered prescriptions to seniors and the homebound. Out of the goodness of his own heart, Tej not only delivered the much needed medical supplies, but he also provided a moment of comfort by checking in on often lonely, isolated seniors.
"Just to see them, open the door, smile, have a chat, during the day, they probably don't see anybody," Sehmbi said. "Personally speaking, this has touched a nerve quite deep. At the end of the day, we've got the time. It's up to us to make the time. I look at it not as, what's my end gain, but what's my end give. What can I give to better the situation."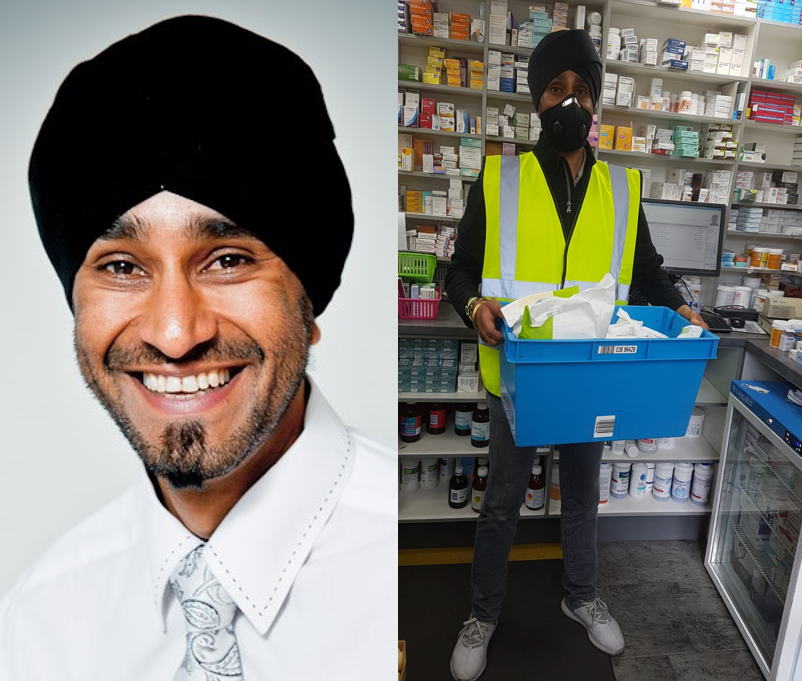 ---