Molly Strader Fruit Brings Broad Experience and Unique Perspective as ADM's New Controller
Molly Strader Fruit Brings Broad Experience and Unique Perspective as ADM's New Controller
Since joining ADM 14 years ago, Molly Strader Fruit has worked across businesses and functions, giving her a unique view of the how our broad business can work together – and that view is informing how she is tackling her new role as Vice President and Corporate Controller for ADM.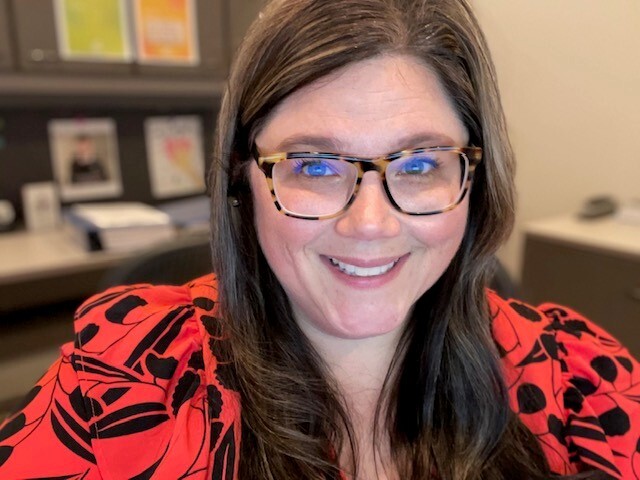 How is your experience and background informing your approach to your new role as Corporate Controller?
One thing that I want to bring to this role is my experience in working across groups at ADM. For example, I had several roles in what was then our Ag Services business, and I learned about that extremely broad and diversified business. But at the same time I was working for Ag Services, I was given responsibility for Corporate Credit as well. It was a completely different world – or so I first thought. But as I worked in both of those worlds at the same time, I started to see commonalities, and opportunities to introduce synergies and alignment across them.
In addition to Ag Services and Corporate Credit, I've worked in our insurance business, our former Crop Risk Services business, and our Carbohydrate Solutions business. And that broad experience helped me understand how everything fits together, and work in one part of the company can help improve results in another, sometimes in unexpected ways. You have to take a broad approach to find those opportunities, and that's one of the things I hope to do as controller.
What excites you most about your new role?
I think it's the opportunity to help ADM continue to grow and evolve. There's so much I love about ADM – it's a great place to work, and you're never bored! But the one thing that really excites me is how we're growing and changing – from our portfolio and footprint expansions, to the new processes and technologies we're using internally to be a better company. We're constantly challenging ourselves and not accepting the status quo. We're constantly evolving. We're constantly making sure we're developing a company we can be proud of.
You've had an impressive career. What would you tell young professionals who want to follow in your footsteps?
There are two pieces of advice that I try to follow myself. First is, don't be afraid to make a decision. I come from an accounting background and we're super analytical, and that can be debilitating. We're gathering too much data and get scared to make a decision. But making decisions is why we're here. It's what we need to do to help our organizations succeed. You can recover from making a bad decision; you can't recover from not making a decision at all.
Second, resist the temptation to say no. Here at ADM, we've been in a high-change environment over the last several years, and the truth is, change can often be scary. It's almost instinctive to say 'no' to a new idea, just because we all want to stay in our comfort zone. I always tell people, when you hear a new idea, or when someone says "why don't you change this," just pause and ask yourself 'what if' before you answer the question. That pause and that question – 'what if' – is when you see new opportunities.
ADM is celebrating International Women's Day throughout March. Do you have any specific thoughts or guidance for women who are advancing toward leadership positions like yours?
Organizations today are changing so much, and I'm proud of how ADM is leading the charge. I had a mentor here, a woman, who said something I remember vividly. I said to her I never want to get a job because I'm a woman; I want to get a job because I'm most qualified. She said, always take the opportunity. Say yes, do your best, and make that job your own. Women need to see it to know that they can become it. You're doing yourself in injustice if you say 'no' or think 'it's just because I'm a woman.' We have more female leaders at ADM than we've ever had before, and we've committed to gender parity in our leadership ranks. I'm the first female controller of this company in 118 years, and I'm certain I won't be the last. Taking those positions, succeeding in those positions, opens peoples' eyes to the opportunities.