Q&A with Dr. Richard Day: Advancing Microbiome Research
Q&A with Dr. Richard Day: Advancing Microbiome Research
The gut microbiome continues to capture both health and wellness brand and consumer attentions, especially as more people are connecting gut health and overall well-being. Advances in scientific research are crucial to meeting this growing interest, as well as providing evidence-based solutions to support health goals now and into the future. A driving force behind much of this research is Dr. Richard Day, Vice President of Medical Affairs for ADM.
After working as a medical doctor with a specialty in psychiatry for seven years, Dr. Day joined ADM in 2018. In part due to his experience in hospital psychiatry, he has long been interested in the interplay between physical and mental health, which led him to start working on microbiome-based research in neurology and psychiatry. In his role for ADM, Dr. Day oversees the design and delivery of clinical research across the company's global Health & Wellness business, with a specific focus on microbiome solutions. Under Dr. Day's leadership at ADM, the number of published and ongoing clinical trials has more than doubled, with publications secured in some of the world's leading scientific journals.
We asked Dr. Day about his role at ADM and within the scientific community and what he foresees for the microbiome arena.
Can you talk a little bit about your career path? What motivated you to join ADM?
It might sound a bit cheesy, but when I was growing up, I always wanted to be a doctor – and I was extremely happy when I finished medical school and started working in the hospital, initially in acute medicine. Then I moved on to my specialty training in psychiatry in some of the big teaching hospitals in London, where I was surrounded by colleagues working in clinical research and quickly found that the research was as interesting to me – if not more so – than clinical medicine.
When you work in psychiatry, you realize that a lot of patients are looking for non-pharmacological means of supporting their health. One of the most compelling areas of research in mental health right now relates to the microbiome-gut-brain axis – this is the link between the microbes in our gut and neurophysiology and mental health. ADM was an early pioneer in this space, and I was lucky enough to get involved early on, just as things were starting to take off in this field.
I joined ADM in 2018 and although I started off working on research in the microbiome-gut-brain axis, I then took over responsibility for the wider clinical research program. I now work with a fantastic team of medical and veterinary doctors and scientists with responsibility for over 50 active clinical trials, running in 15 countries on five continents, spanning the entire range of human and mammalian physiologies.
Out of all of the studies that you have contributed to and worked on, which one do you find the most fascinating?
That's an easy one to answer. It would have to be our most recent publication – which was published in an extremely prestigious medical journal, JAMA Psychiatry. This publication was the result of a clinical trial that was run with King's College London – which happens to be my old medical school, but that's just a coincidence – and led by an extremely talented scientist, Dr. Viktoriya Nikolova, who now works with me at ADM.
The trial took 49 adults with major depressive disorder and supplemented their diets with either a 14-strain probiotic supplement, or an identical placebo alongside their standard of care antidepressant. Over the course of eight weeks, both groups showed a positive effect but greater positive results were seen in the 14-strain probiotic supplement from week four onwards. We saw meaningful reported improvements, as measured by gold standard rating scales for depression and anxiety. The results of this trial are extremely exciting because they build on previously published data using this same blend of probiotic strains. So now we have the beginnings of an incredibly promising data set showing the beneficial role of the microbiome in emotional well-being.
What accomplishments within the scientific community are you especially proud of?
I think it's crucial for ADM to play an active role in the wider scientific community, through memberships of committees and organizations that foster scientific collaboration and advance our understanding of nutrition, food supplements and the microbiome in overall health and well-being. To this end, I represent ADM on a number of international scientific bodies, including the International Probiotics Association (IPA).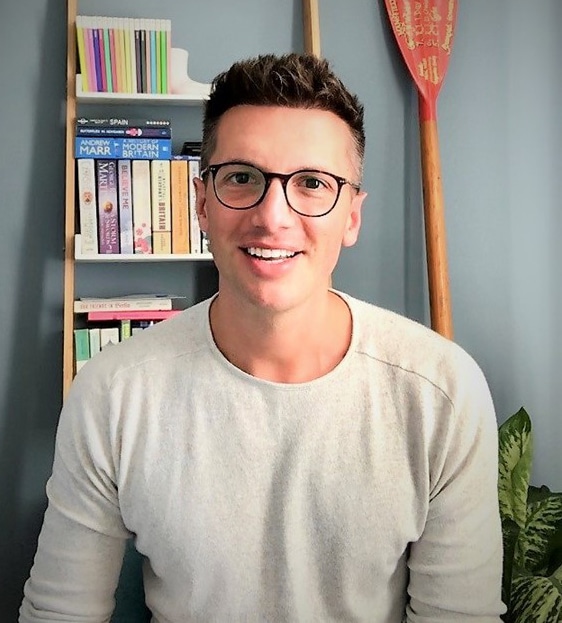 It's also important to understand how we can best use scientific advances to improve societal health. Trying to change public policy is no easy feat, but I do sit on the UK's All Party Parliamentary Group on the Human Microbiome, where we are seeking to raise the profile of the key role the microbiome plays in physical and mental health.
I also try to make sure that ADM is a partner of choice for leading academic research teams. I'm pleased to say ADM is a founding member of a new Biotechnology and Biological Sciences Research Council (BBSRC) Research Hub, called the INFORM Innovation Hub, which is "investigating the role of functional foods and beverages to improve health and recovery." This group brings together experts in the microbiome, mental health, sports and exercise, bone health and metabolism specialties, as well as members of the food, healthcare and sports industries. As a multidisciplinary group, it seeks to address some of the major healthcare challenges of the 21st century and it's really rewarding to be a (small) part of this community.
Where do you see microbiome research heading?
Obviously, I'm biased, but I would say that microbiome research is currently one of – if not the – most exciting scientific fields. Every year more and more physiological systems and processes are linked to the microbiome. The microbes that live in and on us can have a profound impact on our overall health – and that's both fascinating and encouraging. Imagine if the key to our health, happiness and longevity was always here, just not visible to the naked eye. And then even more incredible is that by changing these microbial ecologies we can positively impact multiple physiological systems important for physical and mental health.
None of the work I have described would be possible without the dedicated and talented team I work with at ADM. They are continually pushing the boundaries for what's next in microbiome research, not just in the microbiome-gut-brain axis field, but also in metabolic health, digestive health, immune function and skin health, across ADM's human, pet and vet research programs.
We have had some great successes recently with our clinical research on microbiome solutions. Our current research program also includes clinical trials using ADM's botanicals, fibers and soy isoflavones across the full range of human and pet physiologies. I hope that this time next year I will be able to share more successes in more indications demonstrating the role of ADM's functional ingredients in overall health and well-being for humans and companion animals.
Discover ADM's full line of microbiome-supporting solutions and capabilities here.
---