Stranded Boaters Have ARTCO Crew to Thank for Their Safe Return
Stranded Boaters Have ARTCO Crew to Thank for Their Safe Return
Keeping ourselves and our colleagues safe is ingrained in our culture - but for some of us, any given day might mean looking after the safety of total strangers as well. That was the case recently, when the ARTCO towboat Cardinal Pride was operating on the upper Mississippi, across from downtown St. Louis. The captain of the Cardinal Pride, William Young, spotted a small pleasure boat with four people waving for assistance. The boat had lost power, and was being carried in the strong Mississippi current toward several stationary barges tied up nearby.
Young and his crew, Mate Richard Null and Deckhand Tyler McKinnon, maneuvered toward the smaller boat and were able to secure it and tow it safely around the river obstruction, after which they contacted the Coast Guard and St. Louis fire department, which sent rescue boats to further assist.
"Safety is a part of our culture, and that means safety for everyone," said Young. "This year especially, we're all learning about how important it is for everyone to look out for each other, at home and at work. For those of us who work on the river, it's a responsibility we take very seriously. The Mississippi river can turn on you in a second - motors fail, unexpected storms roll through, and of course, we constantly look out for the safety of colleagues on deck. We all need to look out for each other."
Great job to the crew of the M/V Cardinal Pride, and great job to all of the ADM colleagues who are looking out for others every day.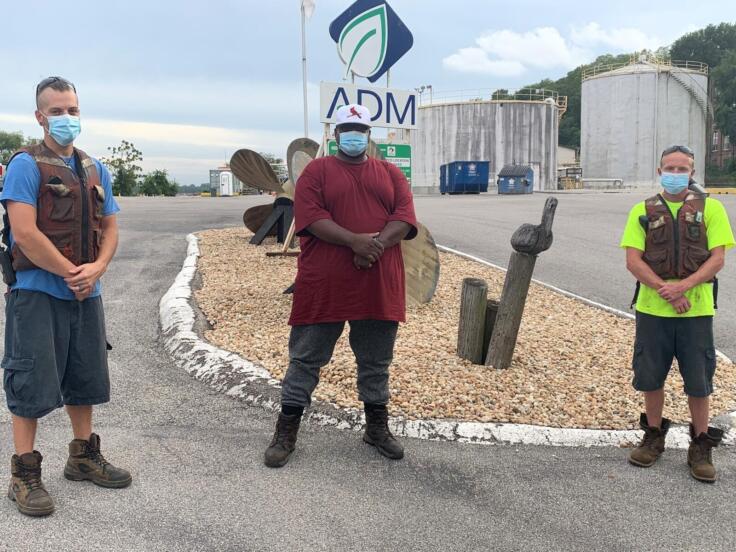 ---