Supporting Agricultural Education in Macon County
Supporting Agricultural Education in Macon County
At Enterprise Elementary School in Decatur, fourth grader Akeelah searched for the perfect pumpkin in the patch at her school's Living Science Farm. She settled on a medium-sized, smooth pumpkin, cradling it in her hands, treasuring both her fresh pick off the vine, and the new experience of learning more about how we grow, harvest and process our food.
Thanks to a grant from ADM Cares, all students like Akeelah in Macon County, Illinois, have access to the 4H program and to agriculture-related education. It's just one example of how we're helping cultivate a future generation invested in the agricultural industry. Only a small portion of ag jobs are in farming, with many other careers ranging from engineering, to science, to transportation. Access to 4H program gives students exposure to a wide range of agriculture-related careers, beyond the farm.
As part of the grant, teachers at the high schools will lead a formal academic and field-based National FFA Organization curriculum. Elementary and middle school teachers can choose from among five 4-H projects to get started in the program.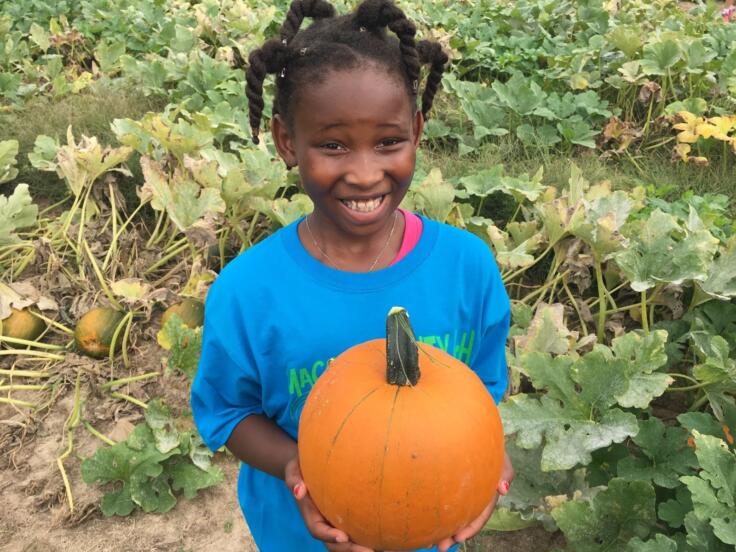 ---