"The Best in the Midwest" – How ADM is Continuing to Lead the Transformation of Agriculture
"The Best in the Midwest" – How ADM is Continuing to Lead the Transformation of Agriculture
"Our industry is changing, and ADM is leading the change."
That's what John McGowan, ADM's president of North America Crush and Grain, says about the industry he's been a part of for more than two decades.
"Agriculture today offers more opportunities for producers and customers alike," McGowan goes on. "And as a partner for both farmers and end users, ADM is constantly looking for new ways to deliver on those opportunities, and create added value for everyone involved."
Take, for example, ADM's purchase of two new grain facilities in New Haven and Montpelier, Indiana, from Central States Enterprises.
"These new facilities represent a dramatic expansion of our ability to serve customers in this part of the country," says Doug Childers, vice president of ADM's Eastern Grain business. "They're truly two of the best grain facilities in the Midwest. They're large, efficient and advanced – and they open up a whole new opportunity for ADM and our partners and customers."
The high-capacity facilities, which combine for more than 30 million bushels of storage, are perfectly placed to serve end-use customers in the southeast U.S. And they go hand-in hand with an equally modern business.
"When you look at technologies like our GrainBridge mobile platform for farmers, or our ability to connect producers to customers looking for specialized crops, or just our suite of farmer services that help our partners succeed in their businesses, it's an exciting time to be in this business," McGowan says.
Childers agrees.
"We're looking forward to connecting farmers in Indiana with customers across the country, and around the globe," he says. "So much has changed in our business, but one thing remains the same – it all starts with the farmer. And when you have those relationships and combine them with new technologies and new opportunities, everyone wins."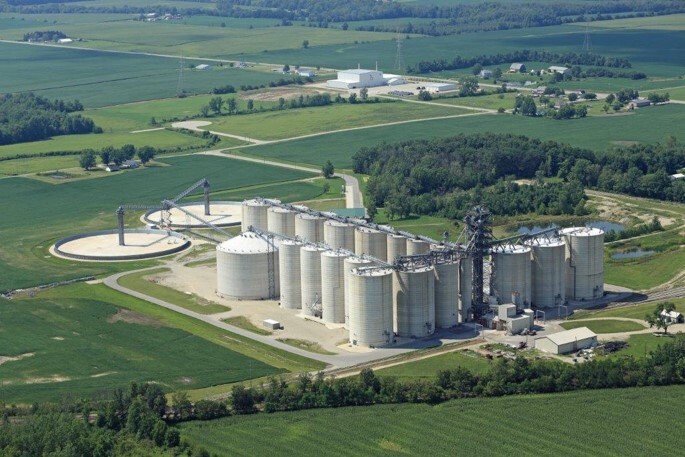 ---