Top 5 Drivers for Future Dietary Supplement Consumers
Top 5 Drivers for Future Dietary Supplement Consumers
In the wake of the COVID-19 pandemic, consumers have been prompted to reconsider their attitudes and behaviors related to health and wellness. As a result, a growing number of them are looking to incorporate dietary supplements in their daily regimen to support their immune system.
Ever-expanding consumer insights have revealed new market gaps that are ideal targets for innovation. Vaughn Dubow, ADM's Marketing Director for Dietary Supplements in North America, confirmed that "consumer demand and market innovation in the supplements space will continue to steadily increase".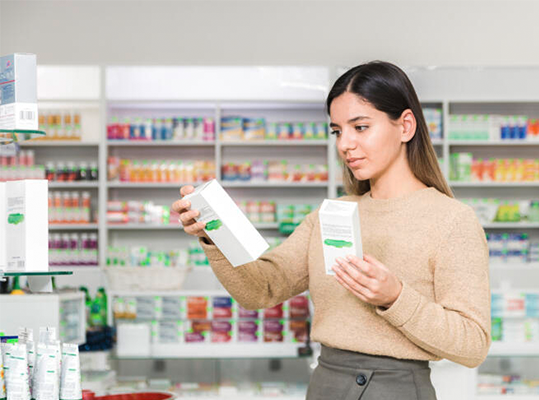 Driver 1: Personalized solutions targeting specific health and wellness needs
Even though many individuals are taking active steps to support their overall health and well-being, some are still resistant to the idea of dietary supplements. To attract these potential 'consumers of tomorrow', producers should recognize the need for custom-made dietary supplements targeting individual needs.
Driver 2: Flexible, convenient formats to suit individual lifestyles
In fact, 55% of global consumers seek out health claims that suit their individual needs.[1] Vaughn added that "among the fastest-growing segments in supplements, stress, mood, and sleep support are key factors for emotional well-being and overall health."
Driver 3: Clean and clear, with clarified credentials
Today's consumers are concerned about the environment and are seeking out brands that share their values. Clear product labels are essential for communicating the sustainability and sourcing credentials consumers demand.
Research finds that 76% of global nutritional supplement users prioritize products that are free from artificial ingredients.1 This has also become an expectation for consumers, for whom the appropriate credentials and evidence ensures ingredient and product transparency.
Driver 4: Safe and effective, providing an avenue for a proactive approach to wellness
Globally, 59% of consumers expect supplement efficacy to be supported by scientific evidence, and product claims are important to 50% of consumers.1 In other words, consumers expect dietary supplements to be safe and effective, and supported by documented results.
Vaughn Dubow specified that "ADM's extensive research and clinical trials have led to the development of cutting-edge solutions backed by science, which can create differentiation and unique selling points that supplement brands can leverage for greater consumer demand."
Driver 5: Supplements can be enjoyed in the same way as food and beverages
As well as functional benefits, consumers are also looking for supplements that offer convenience and great taste, with colors and flavors from nature. With 63% of consumers believing supplement flavors could be improved1, ADM's pioneering experience, innovative research and global pantry of solutions is well-placed to address this need, thanks to our ground-breaking flavors and colors expertise.
As a global leader in nutrition, ADM uses a comprehensive approach to developing innovative solutions, informed by forward-looking market and consumer insights.
"Through our formulation expertise and science-backed solutions, we help health and wellness brands develop tailored offerings that meet consumers where they are today and tomorrow."
To find out more about the key trends and insights driving the dietary supplement consumer of tomorrow, click here to download our full report.
Disclaimer: This communication is only intended for business-to-business. Nothing on this page is meant to be perceived as an approved claim by regulatory authorities.
[1] FMCG Gurus: Exploring the Impact of Nutritional Supplements – September 2020
---