Under the Sea: ADM's Aqua Nutrition Solutions
Under the Sea: ADM's Aqua Nutrition Solutions
Consumer demands for improved food security and sustainable food sources are influencing demand for more solutions to feed our rapidly expanding global population. This exponential population growth has signaled the need to produce new and alternative sources of protein at higher and more rapid rates. But what is the solution as the growing demand for sea food continues to increase? Over the last 50 years, the average consumption of fish has nearly doubled, putting focus on aquaculture and making "blue foods" one of the fastest-growing sources of protein globally.
ADM's Animal Nutrition business is focused on the best ways to partner with feed manufacturers and aquaculture farmers to help them meet production challenges as well as evolving consumer expectations. By applying precision nutrition strategies, focusing on environmental sustainability efforts and offering customized premixes and functional products, we offer holistic solutions for the aquaculture industry.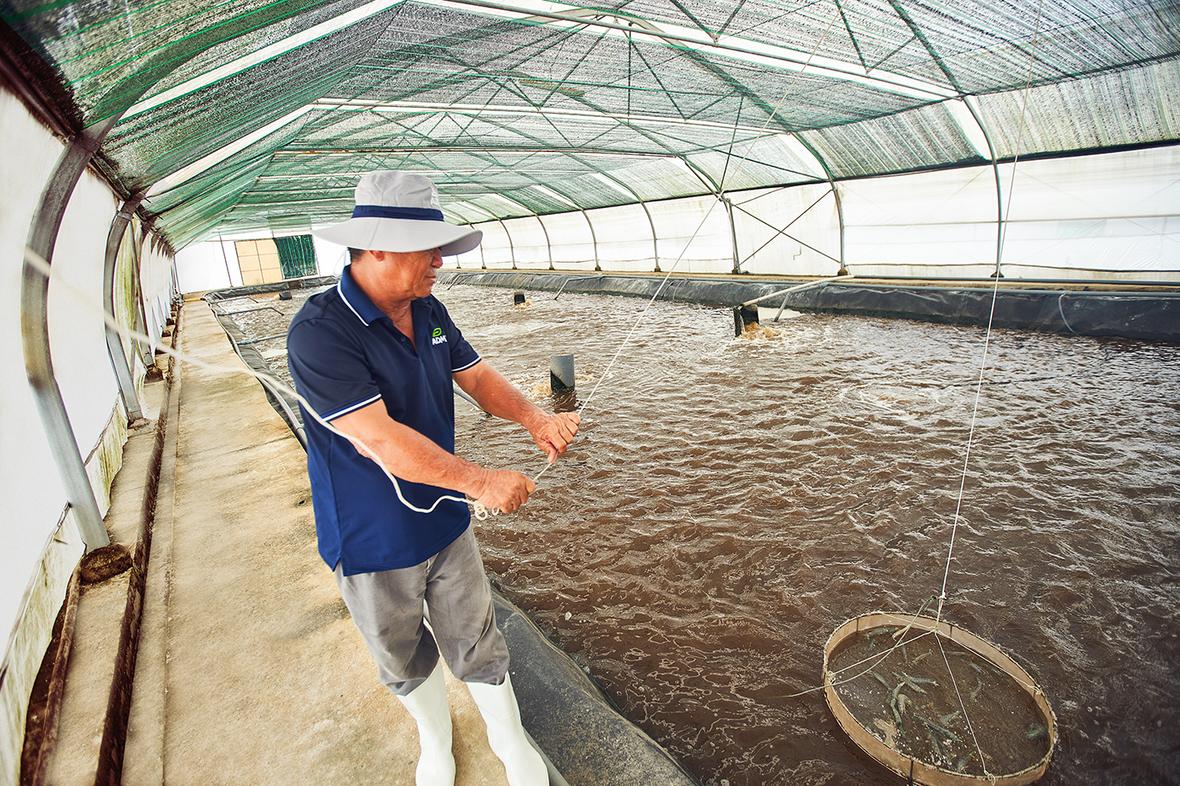 An Early-Life Stage Approach to Aqua Nutrition
There is a strong focus on the early life stages of aqua species because early nutrition plays a significant role for animals to grow faster and stay healthy. Farmers and hatchery managers who invest in science-based nutrition and feed for these early stages will likely see higher performance later in the life cycle. Feed is almost the only factor that we can deliver to shrimp and fish to have an immediate impact on both overall growth and health.
Our BernAqua and Epicore brands are specifically dedicated to supporting healthy growth and performance during the critical early life stages of fish and shrimp in hatchery and nursery phases through specialized and high-quality feed. These nutritional nursery feeds provide a complete solution that contributes to healthy freshwater and marine fry and fingerlings for a more successful farming.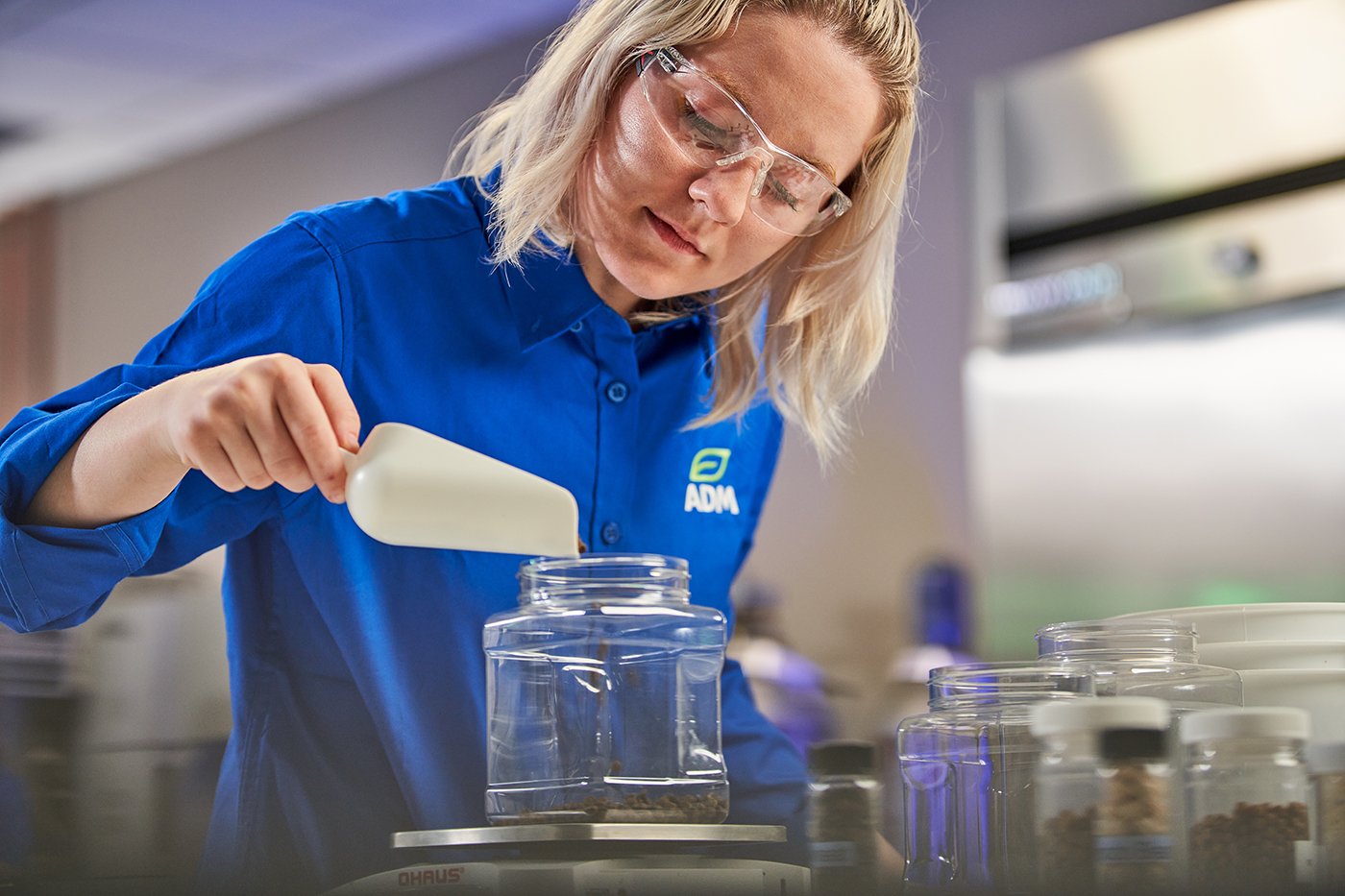 Optimizing Aquatic Animal Resilience
With the increasing global threat of antimicrobial resistance (AMR) in animal species, achieving efficient and profitable productions is critical – though challenging – for aquaculture producers. Therefore, producers and researchers alike have high interest in finding economic solutions that will help aquaculture species thrive and won't contribute to AMR.
Functional feeds with advanced premixes offer farmers an opportunity to tailor feed with different additives to counter challenges and environmental stressors. Our novel feed additive AquaTrax leverages Pichia guilliermondii (PG) yeast to alleviate stress by balancing the effects on the gut microbiota in aquaculture species. Additionally, Ocialis Vanalis Pro offers a complete feed for fish that delivers an active probiotic combined with a blend of specialty feed additives to improve healthy microbial populations, enhance physiological support for greater productivity, and save labor costs on the farm. Alternatively, our Life Defense concept provides customized blends intended to address the needs on the farm – which features functional feeds designed to support fish and shrimp faced with production challenges.
Sustainability-Centric Solutions
According to the World Resources Institute, by 2050 the global population is expected to reach 9.8 billion. Presuming this growth rate continues, projections indicate that more food will need to be produced in the next 40 years than in the past 8,000 years to feed the world. The planet's vast oceans provide a variety of protein sources, and consumer demand for seafood has significantly increased. In fact, global hunger for fish is expected to nearly double by 2050. Aquaculture currently supplies about half of the total seafood consumed and it's expected to exceed volumes of wild-caught aqua species.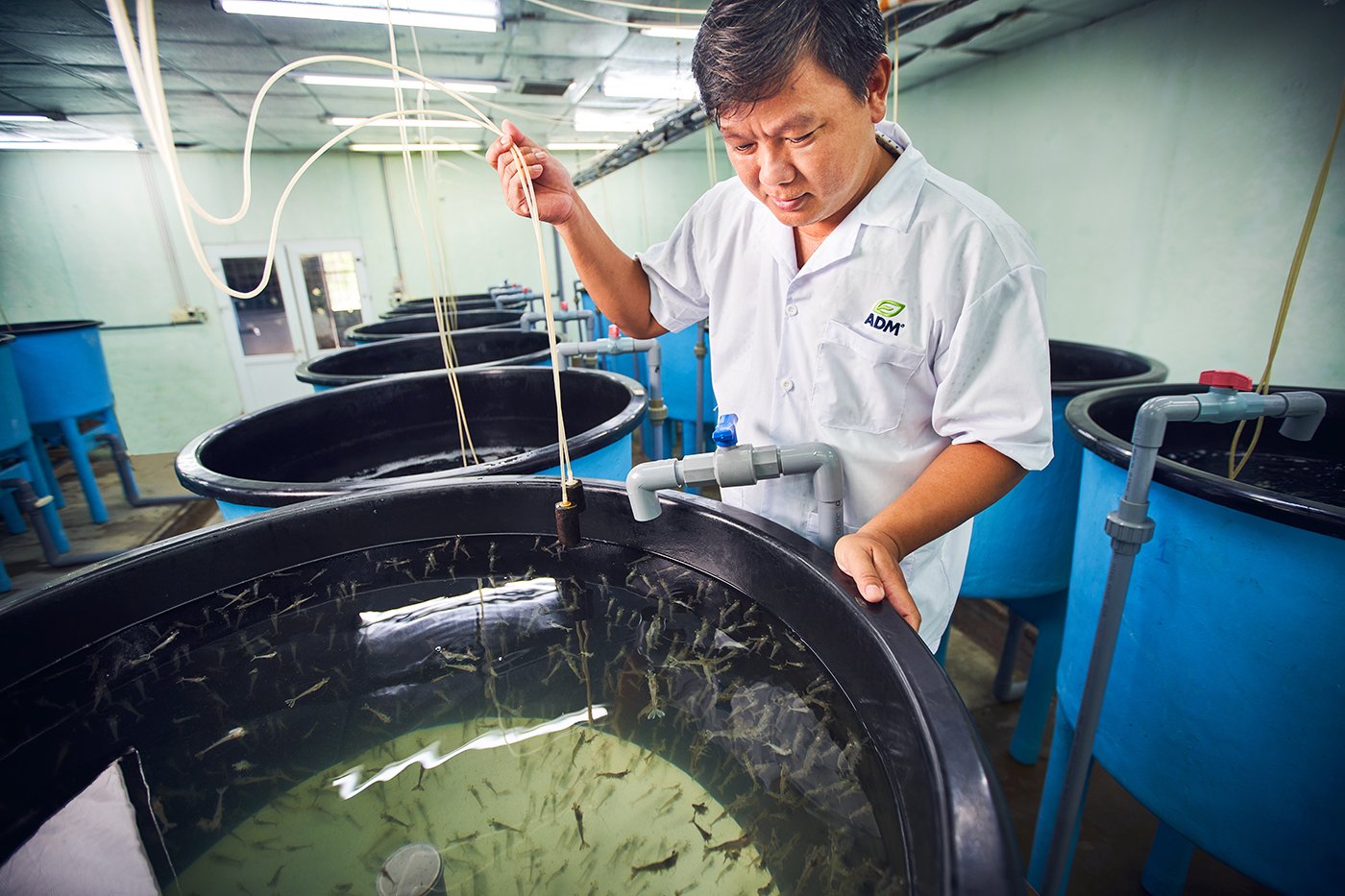 Sustainability is at the forefront of all our work and we're paving the way with good business practices and progressive solutions to make a positive impact in our global communities. It's no different for the aquaculture industry. For example, the Bio-Secure Intensive Shrimp Production system (BIOSIPEC) applies several innovative technologies to help reduce farming risks and environmental impacts, while maximizing profitability for shrimp farmers. There are model BIOSIPEC farms in Vietnam and Mexico that apply technologies such as water treatment to improve biosecurity and prevent environmental challenges, an aeration system to reduce energy costs, and use a customized feed formulated to improve shrimp growth and maintain water quality.
To feed our growing population, we'll also need to look beyond traditional proteins and identify alternative sources. It's worth researching and developing solutions that incorporate novel raw materials to replace finite, wild resources. This means exploring plant-based proteins such as wheat, soy and pea, as well as unconventional and emerging protein sources like insects.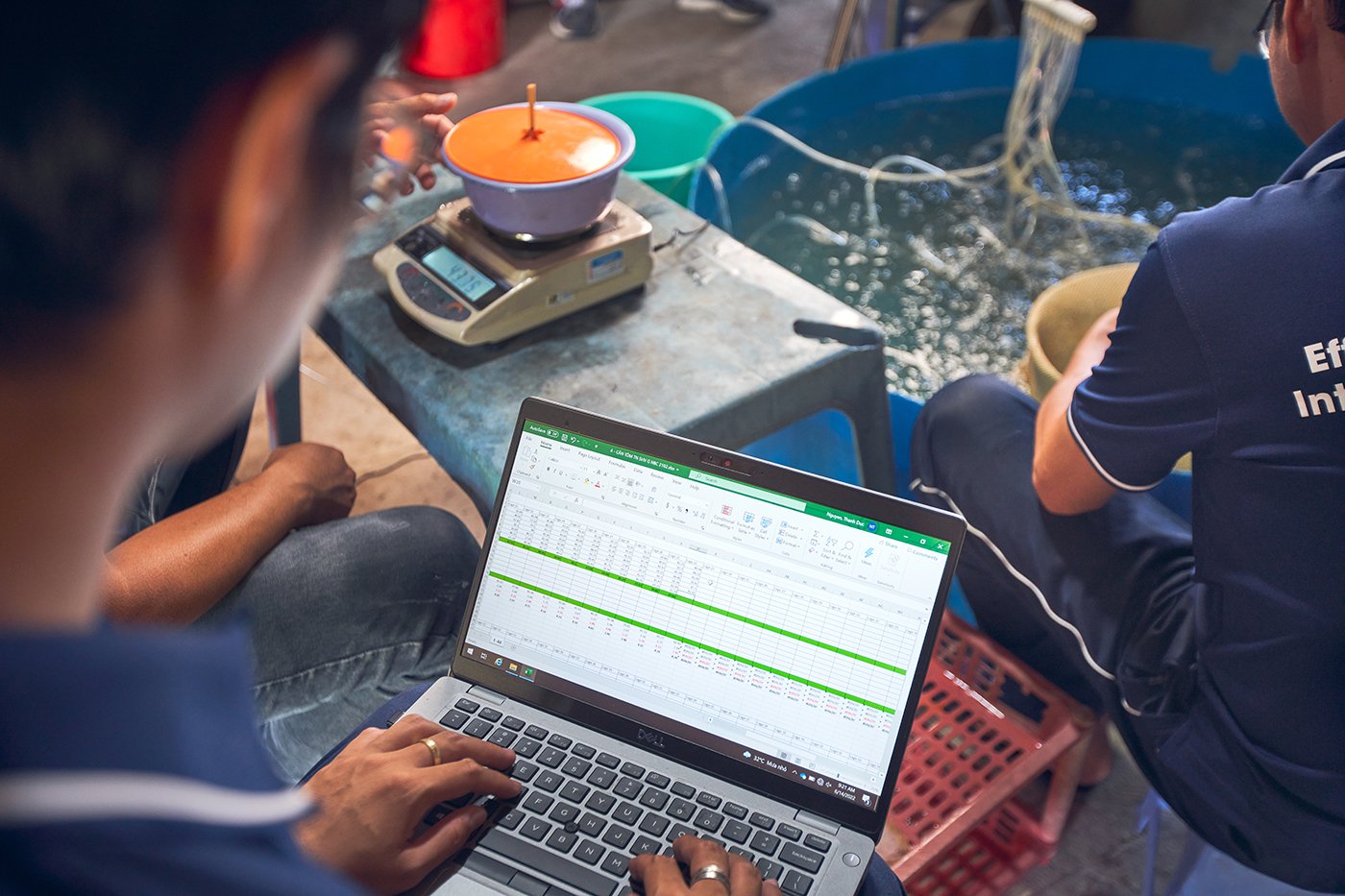 Projections for a Positive Future
The aquaculture industry continues to evolve every day. We're in an exciting period of exponential growth and innovation as we see technology, data science and novel solutions drive the industry forward to predict fish growth, anticipate challenges, and help support our aqua farming communities. With continual evolutions in all aspects of the aquaculture industry, we should expect big advancements in the next decade that will help us protect and restore our ocean and aquatic ecosystems.
---