ADM and Temasek's Asia Sustainable Foods Platform Inaugurate ScaleUp Bio Joint Venture
ADM and Temasek's Asia Sustainable Foods Platform Inaugurate ScaleUp Bio Joint Venture
ScaleUp Bio partners with A*STAR for joint lab focused on precision fermentation
SINGAPORE, 1 AUGUST 2022 – ADM, a global leader in nutrition and agricultural origination and processing, and Asia Sustainable Foods Platform, a company focused on accelerating the commercialization of sustainable foods in Asia, today announced the official inauguration of their joint venture company, ScaleUp Bio. It is the first company in Singapore to provide contract development and manufacturing organization services for precision fermentation for food applications.
ScaleUp Bio has entered into a multi-year partnership with A*STAR's Singapore Institute of Food and Biotechnology Innovation (SIFBI) to establish a joint lab focused on precision fermentation. Scheduled to be operational in Q1 2023, the joint lab will be situated within the Food Tech Innovation Centre (FTIC) at Biopolis. It will provide start-ups with fermenters that can support up to 100L in capacity, associated downstream processing units and relevant testing, as well as analytical equipment for full optimization.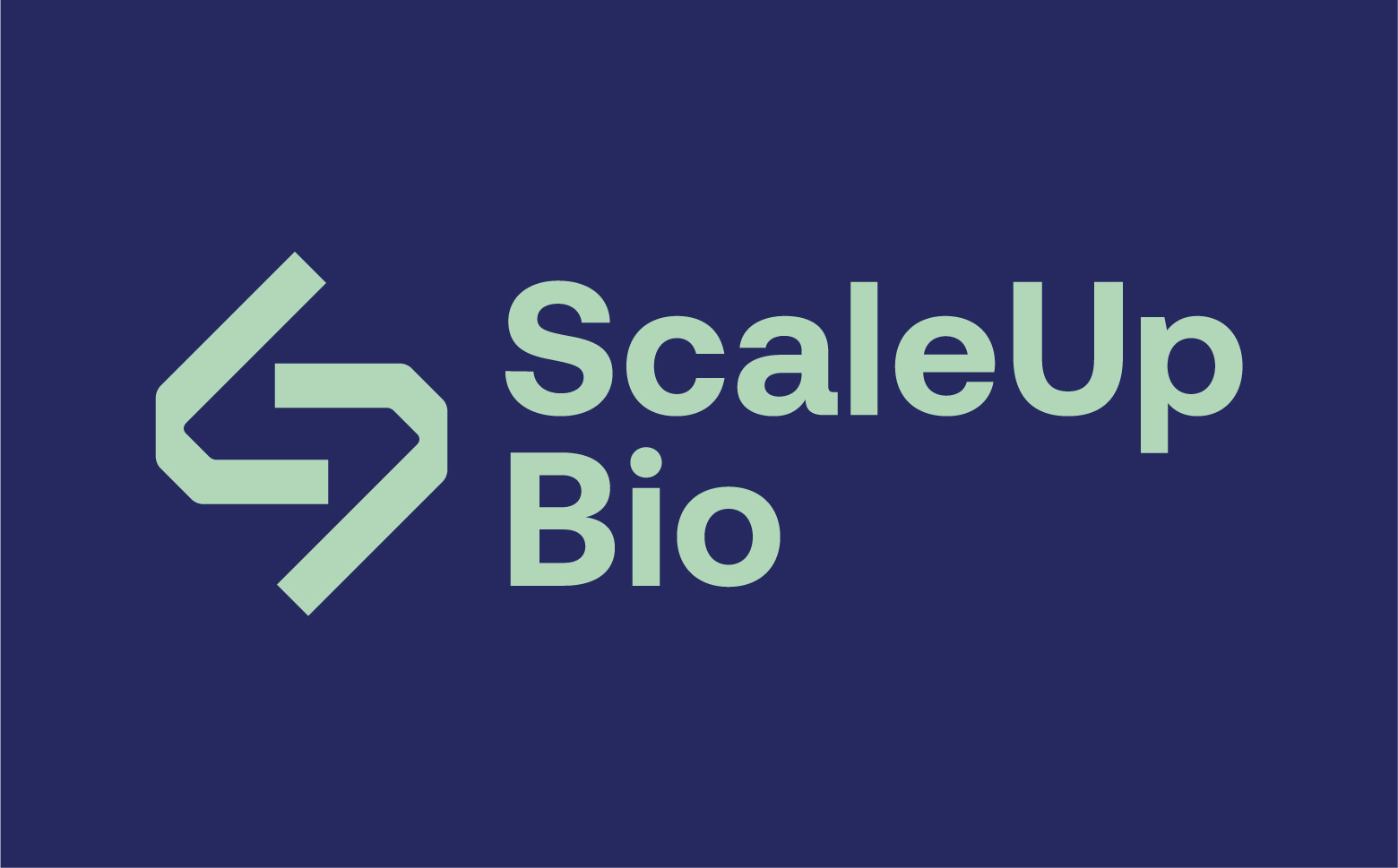 Upon maturity of their growth cycle, start-ups can seamlessly transition to ScaleUp Bio's new facility, which can further support up to 10,000L fermentation capacity. Located in the Tuas district, the facility will be wholly owned and operated by ScaleUp Bio and is targeted to be operational by mid-2023.
The joint lab and new facility will provide technological development and precision fermentation for companies producing a wide variety of bio-based products, including alternative proteins, to serve growing consumer demand in Singapore and the wider Asia-Pacific region.
Francisco M. Codoñer, Chief Executive Officer of ScaleUp Bio commented, "We are seeing strong demand for alternative protein sources and more companies are developing new alternative protein solutions to meet these needs. With our facilities and technical know-how, we are well-positioned to support and help these companies advance their fermentation innovations."
"This first-of-its-kind joint venture is another demonstration of ADM's unique leadership position in delivering the next horizon of innovative, sustainable food production. By bringing our global capabilities and industry-leading fermentation expertise to existing and aspiring food-tech companies, we're proud to continue paving the way to a more sustainable food system to meet the world's increasing demand for nutritious food products," said Joe Taets, senior vice president and president, Asia Pacific at ADM and Chairman of ScaleUp Bio.
In November 2021, the Asia Sustainable Foods Platform and A*STAR's SIFBI committed to invest over S$30 million over the next three years in FTIC. Through the FTIC, food-tech companies including start-ups will have access to tailored infrastructure and service offerings, namely a food grade pilot scale facility with extrusion and fermentation equipment, shared labs, test kitchens, co-working spaces, as well as A*STAR's deep R&D know-how.
Mathys Boeren, CEO of the Asia Sustainable Foods Platform said, "The joint lab will provide precision fermentation support to start-ups and is the first of many offerings within the FTIC. As a one-stop shop, our goal is to help food start-ups address pain points for food-tech businesses, such as long wait-times for pilot-scale facilities and equipment; the lack of deep product and process development capabilities; and the difficulty in navigating regulatory processes and understanding unfamiliar markets in other parts of Asia."
"Partnering with A*STAR's SIFBI, companies including start-ups can gain access to leading R&D capabilities and expertise in precision fermentation and downstream processing, enabling them to shorten their innovation cycle and time to market. The collaboration with ScaleUp Bio is a great example of how public-private sector partnerships can contribute significantly to the flourishing and vibrant food-tech landscape here in Singapore. We look forward to collaborating with start-ups and MNCs in the alternative protein space to innovate sustainable food solutions that can also scale to market rapidly," said Dr Hazel Khoo, Executive Director, SIFBI.
About ADM
ADM unlocks the power of nature to enrich the quality of life. We're a premier global human and animal nutrition company, delivering solutions today with an eye to the future. We're blazing new trails in health and well-being as our scientists develop groundbreaking products to support healthier living. We're a cutting-edge innovator leading the way to a new future of plant-based consumer and industrial solutions to replace petroleum-based products. We're an unmatched agricultural supply chain manager and processor, providing food security by connecting local needs with global capabilities. And we're a leader in sustainability, scaling across entire value chains to help decarbonize our industry and safeguard our planet. From the seed of the idea to the outcome of the solution, we give customers an edge in solving the nutritional and sustainability challenges of today and tomorrow. Learn more at www.adm.com.
About Asia Sustainable Foods Platform
The Asia Sustainable Foods Platform, a wholly-owned company of Temasek, aims to delight consumers across Asia, by accelerating the commercialization of tasty, nutritious, affordable, and sustainable foods in the region. It provides solutions and support to aspiring food-tech companies at every stage of their growth cycle, alleviating friction-to-adoption as they advance from product development and pilot launch to commercial scale-up and go-to-market.
About the Agency for Science, Technology and Research (A*STAR)
A*STAR is Singapore's lead public sector R&D agency. Through open innovation, we collaborate with our partners in both the public and private sectors to benefit the economy and society. As a Science and Technology Organisation, A*STAR bridges the gap between academia and industry. Our research creates economic growth and jobs for Singapore, and enhances lives by improving societal outcomes in healthcare, urban living, and sustainability. A*STAR plays a key role in nurturing scientific talent and leaders for the wider research community and industry. A*STAR's R&D activities span biomedical sciences to physical sciences and engineering, with research entities primarily located in Biopolis and Fusionopolis. For ongoing news, visit www.a-star.edu.sg.
Follow us on
Facebook | LinkedIn | Instagram | YouTube
About the Singapore Institute of Food and Biotechnology Innovation (SIFBI)
The Singapore Institute of Food and Biotechnology Innovation (SIFBI) is a research institute under the Agency for Science, Technology and Research (A*STAR). SIFBI drives innovation in food and biotechnology, advancing Singapore's aim to be Asia's food innovation hub. It supports Singapore's "30 by 30" goal of boosting local produce capabilities and aims to satisfy the global market's demand for more sustainably produced foods that are safe, healthy and enjoyed for their sensorial attributes. SIFBI brings together end-to-end research capabilities encompassing biotechnology (discovery of producing strains, genetic engineering, biotransformation), nutrition, food process engineering and cutting-edge analytics under one roof. It collaborates with a wide range of industry partners as well as local and international universities to undertake research in alternative foods and the circular bioeconomy. The institute also drives the development of high value-added ingredients, future foods and new food systems to deliver value in organoleptic qualities and nutrition in a sustainable manner. Visit www.a-star.edu.sg/SIFBI for more info.
For media enquiries, please contact:
ADM
Ms. Eliora TAN
+65 9384 9849
Asia Sustainable Foods Platform
Mr. Manoj NAMBOODIRI
A*STAR
Ms. Lydia SUM
+65 9825 3600
---