Ramping Up Local Innovations to Advance High-quality Developments in the Nutrition and Health Industry
Ramping Up Local Innovations to Advance High-quality Developments in the Nutrition and Health Industry
ADM Science & Technology China Center Officially Starts Operations
ADM, a premier global provider of human and animal nutrition, announced today the opening of its first Science and Technology (S&T) Center in China. Located in the Future Food Science Center of Jiangnan University in Wuxi, Jiangsu Province, the center will leverage ADM's unparalleled research and development (R&D), technology, and product innovation capabilities to spur high-quality development in the nutrition and health industry and meet growing and evolving market needs in China and Asia Pacific (APAC).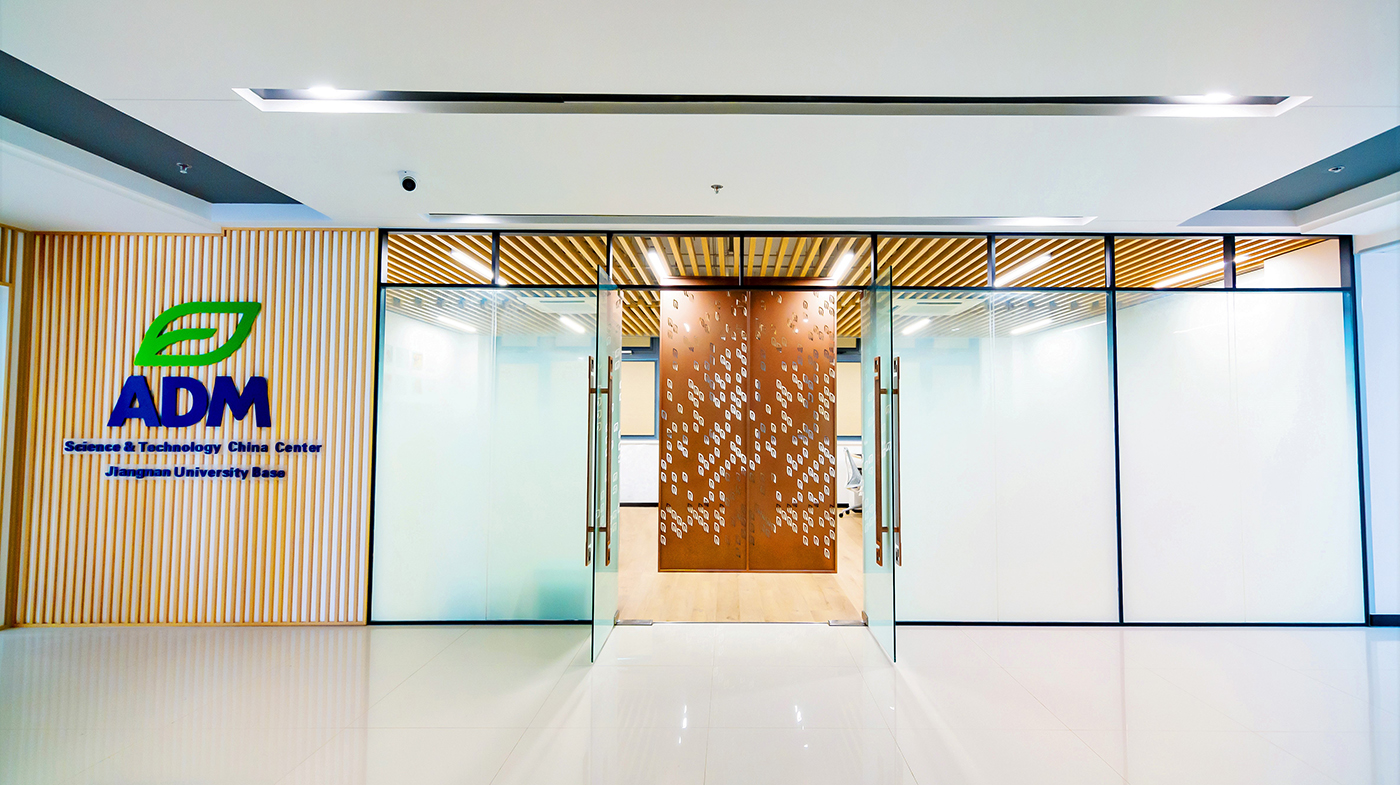 "This opening marks an important milestone in our continued investment to bring new nutrition and health innovation to meet growing demand in China and APAC," Dr. Todd Werpy, senior vice president and chief science officer of ADM, said. "The center will form an organic linkage with ADM's global capabilities, and through bilateral exchanges, it will further drive innovation and development with greater speed and precision."
Chen Jian, Director of the Future Food Science Center of Jiangnan University, said, "The Future Food Science Center of Jiangnan University and ADM share a common goal of leading elementary research and applied innovation in food science. Having the resource advantage of talent and experts gathered in the center and professional pilot equipment in the Future Food Science Center, ADM will achieve breakthroughs in product process technology and innovation capabilities to realize the docking of scientific research and industrialization."
ADM's S&T China Center will carry out research focused on three key strategic growth platforms - fermentation, microbiome, and foodomics - to develop innovative technologies in the food field, including a focus on research projects directly related to sustainable development, such as plant-based food technology. Adhering to the purpose of establishing an open innovation center, the center will serve local needs through localized technological innovation and technology optimization, leveraging local R&D resources and local raw materials to better meet rapidly developing Chinese market demand, while feeding the global market.
"ADM is excited about the future of the Chinese market and is looking forward to continuing to contribute to long-term growth in the country as we partner with industry, academia and technical institutions, and invest in new ways to meet the strong market demand in the food and beverage industries," Leo Liu, president of ADM China, said.
About ADM
ADM unlocks the power of nature to enrich the quality of life. We're a premier global human and animal nutrition company, delivering solutions today with an eye to the future. We're blazing new trails in health and well-being as our scientists develop groundbreaking products to support healthier living. We're a cutting-edge innovator leading the way to a new future of plant-based consumer and industrial solutions to replace petroleum-based products. We're an unmatched agricultural supply chain manager and processor, providing food security by connecting local needs with global capabilities. And we're a leader in sustainability, scaling across entire value chains to help decarbonize our industry and safeguard our planet. From the seed of the idea to the outcome of the solution, we give customers an edge in solving the nutritional and sustainability challenges of today and tomorrow. Learn more at www.adm.com.
For further information please contact:
ADM Media Relations
Jackie Anderson
media@adm.com
312-634-8484
---