Aquaculture Products & Feed
Our Offerings
ADM provides holistic solutions to aquaculture producers around the world.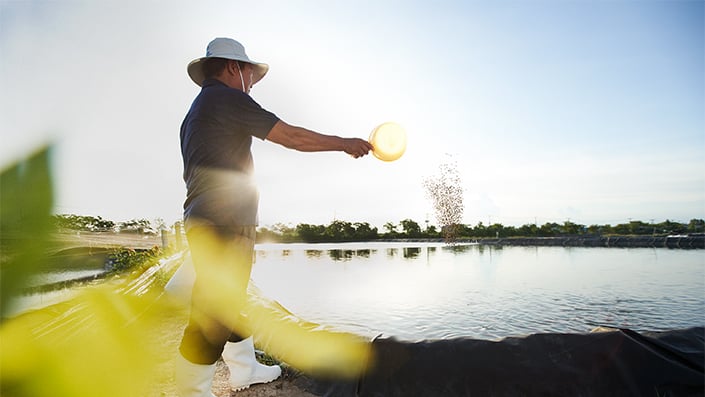 Nutritional and Farming Solutions for the Aquaculture Industry
Meeting increasing worldwide demand, producing effectively and profitably, supporting the health and nutritional requirements of fish and shrimp, reducing environmental impact—the growing aquaculture industry must solve a variety of challenges. Through our different brands, ADM provides holistic nutritional and farming solutions to aquaculture farmers, hatcheries and feed millers around the world, with quality feed ingredients and technical resources to help you meet these challenges.
If you're looking to maximize profitability, sustainability and the quality of finished products, tap into ADM's unique understanding of aquaculture nutritional solutions.
Leading Your Aquaculture Success
ADM is focused on the best ways to help your aquaculture business become a success.
These include:
Applying precision nutrition to meet specific requirements of different species at different stages, from larvae up to harvest, in order to optimize their growth, physiology and health

Having a specific focus on sustainable solutions and practices that will result in better aquaculture production

Offering customized premixes, functional products, technical expertise and flexible services to optimize performance and efficiency
This content is based on United States laws and regulations applicable on the day of publication of this content. We point out that customers are required to ensure that any labeling and claims made by customers for their finished products must be based on the regulatory requirements and scientific standards of the country in which the final products are offered for sale. Not all products are available in all regions.
---