Natural Color Solutions
Colors
Unlock the beauty of nature with a rainbow of possibilities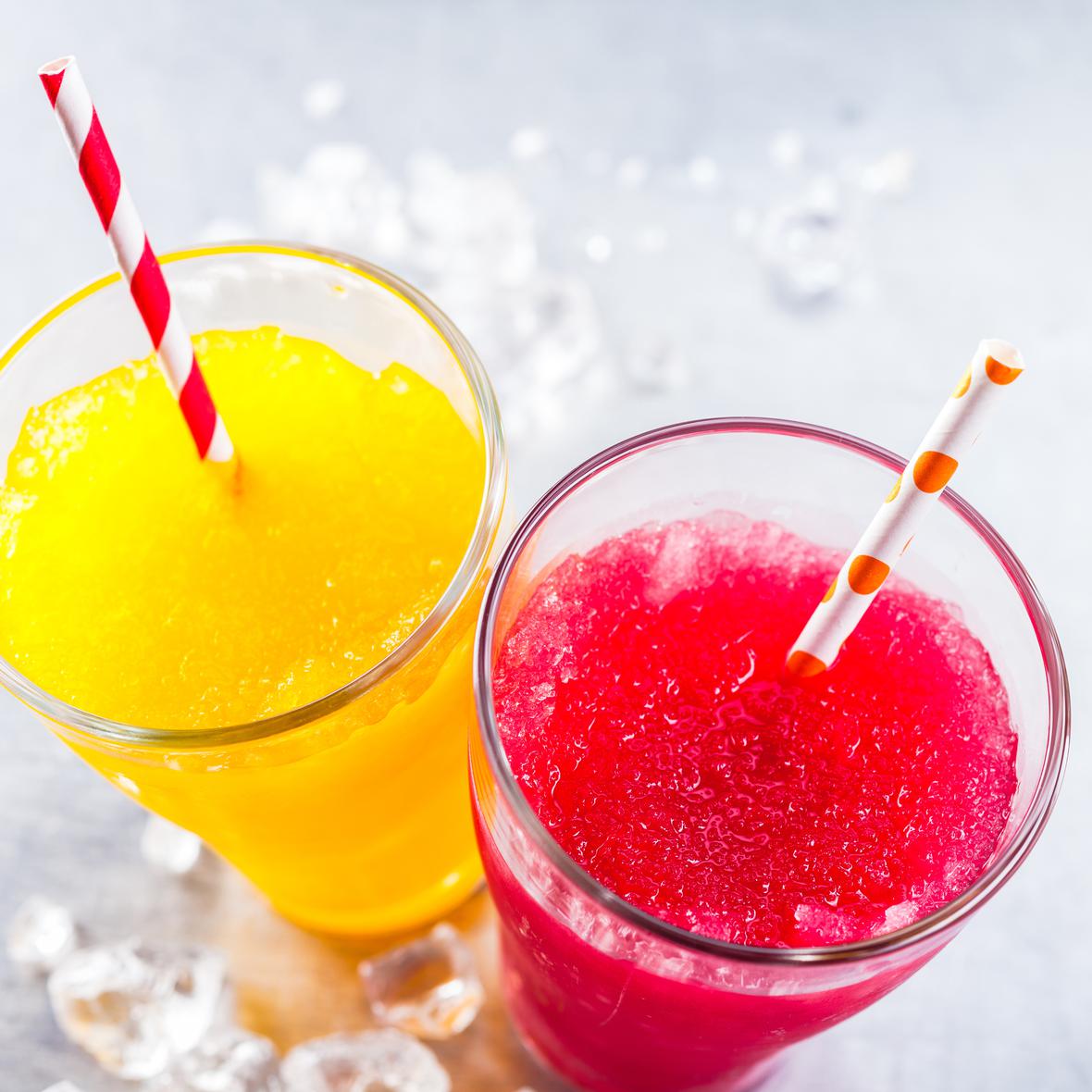 Color Your World with ADM
Color is everywhere. It delights the senses and plays a key role in the food and beverage world. Being the first quality indicator, it predetermines what flavor, joy and nutrition cues you can expect from a product. When it comes to eye-popping sensorial experiences for health and wellness, we turn to the best nature has to offer.

ADM's Colors from Nature™ portfolio covers the full rainbow of colors, providing beautiful solutions consumers will love across all application spaces. Starting from nature, we globally source fruits, plants and vegetables from long-term partners, and use our technical ingenuity and formulation techniques to create high-quality, stable and vibrant color solutions to meet your needs. With over 115 years of working with natural ingredients, ADM is an industry leader.
Our technical ingenuity, formulation know-how, insights & innovation and world class supply chain, combined with our complete portfolio of Colors from Nature™, can help you get to market faster with delicious and visually appealing foods and drinks that consumers crave.
Hi! BRB
ERROR CODE: 503
Refreshing Reds & Pretty Pinks
Radiant Reds for Natural Innovation
Create the vibrant applications and cleaner labels that consumers want. Download our infographic to learn about ADM's diverse range of naturally derived red and pink color solutions.
Hi! BRB
ERROR CODE: 503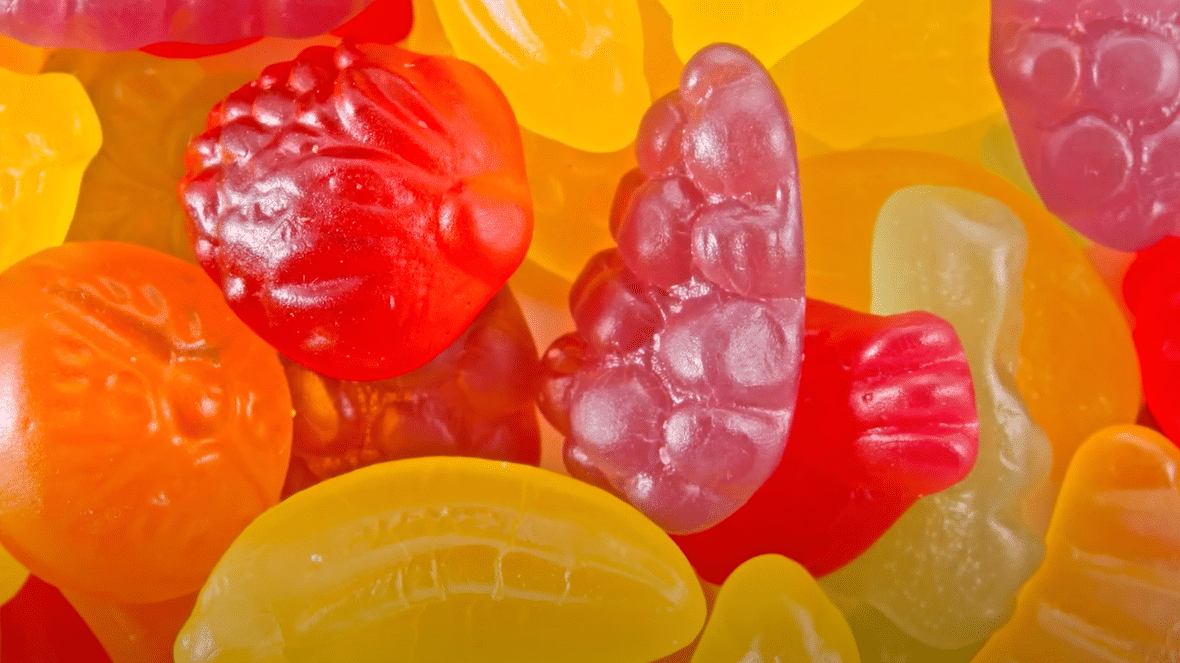 Color Capabilities
Color is key to captivating today's consumers. With a full spectrum of Colors from Nature® in a wide range of delivery systems including liquid, emulsion, oil-dispersed, powder & micronized colors, we've got what it takes to help you deliver vibrant products consumers will love.
Hi! BRB
ERROR CODE: 503
Dive into our Colors from Nature®
If you can visualize it, we can do it.
Our plant-based portfolio of colors from natural sources and coloring foodstuffs helps you deliver clean and clear labels without sacrificing functionality or performance. We support developers with an ever-expanding portfolio of on-trend hues—including a unique blue portfolio derived from fruit and plants—that opens a full palette of creativity.
We work with farmers all over the world to deliver the best colors sourced from nature. Our ingenious experts constantly search for new raw materials and technologies to deliver an almost infinite variety of colors, manage costs and improve product stability. It's all backed by our industry-leading global supply chain and unwavering commitment to quality and consistency. With ADM's custom blends, you can achieve an infinite variety of shades, covering the complete spectrum and application range: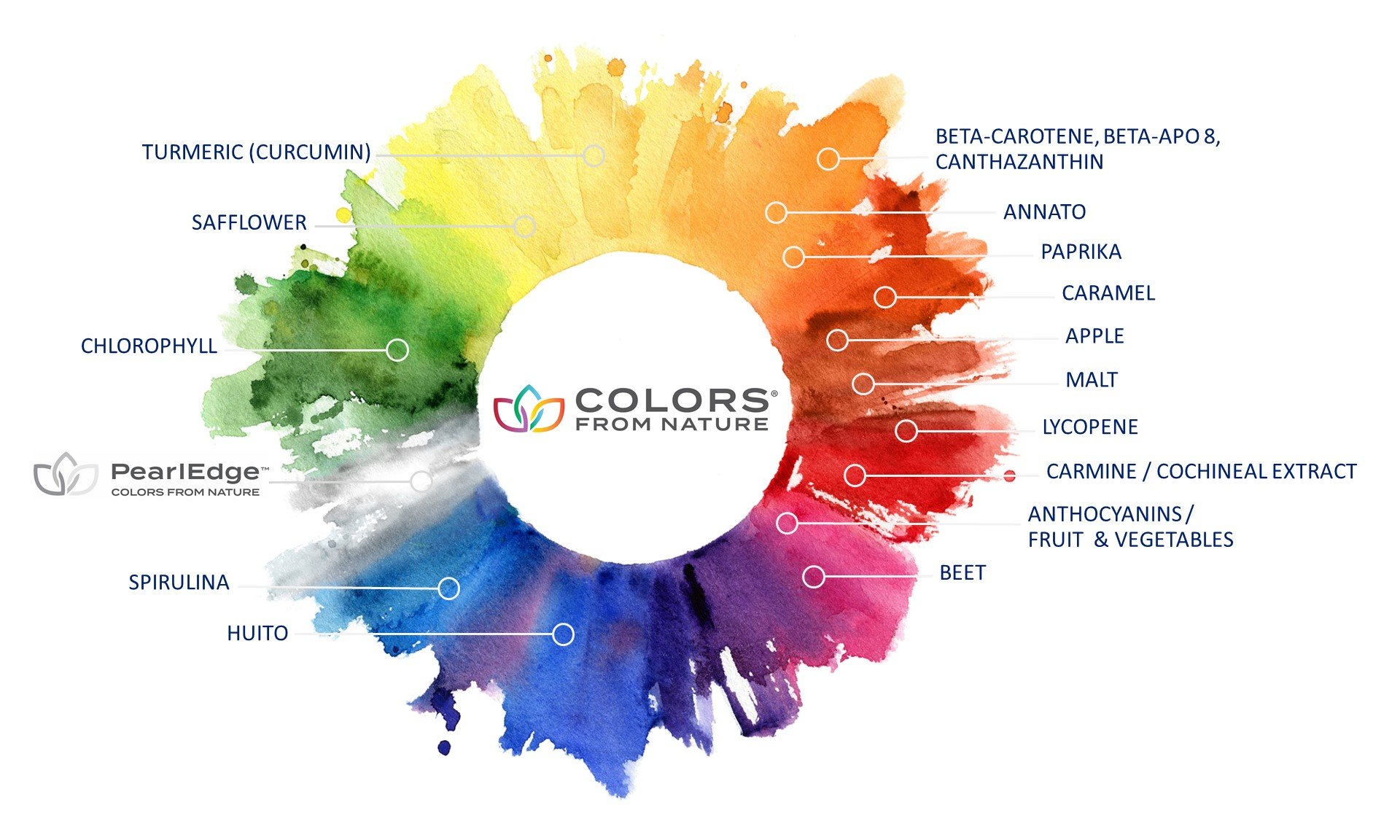 For a full list of our color solutions, see our colors product sheet.
Colorful Results in Any Application
ADM's broad portfolio, patented ingredients and proprietary technology deliver the entire spectrum of colors across a range of categories, such as bakery, beverages and alcoholic drinks, confectionery, cereals, dairy and dairy alternatives, ice cream, pasta, snacks, meat and meat-alternative products, pet food and sauce and dressing applications.
Our color solutions can satisfy a range of certifications, regulations and labeling needs such as organic certified and compliant, palm oil-free, non-GMO, kosher, halal and aseptic packaging, and our portfolio is available in different formats to meet a variety of applications—powder, liquids, water or oil soluble, dispersions, emulsions and patented clear emulsions, micronized and various blends.
More Than Just Color
At ADM, it starts with understanding our customers' goals—not just their technical needs but their target consumer and brand positioning. ADM provides expert guidance throughout the entire process, from ideation all the way through production.
We recommend market-ready solutions from our vast portfolio of color ingredients, blends and systems, backed by deep application and regulatory know-how. Our experts can fine-tune formulations and recommend solutions beyond colors, in order to adapt to your consumer applications. We understand complex manufacturing processes and can deliver innovative solutions to production or sourcing challenges. ADM's vertically integrated sustainable supply chain offers the quality and reliability you need to make sure your product gets to market quickly. After launch, you can count on us to keep delivering, with consistent, quality products and reliable supply.
ADM can also help ensure your product meets its mark with market insights, consumer evaluations and sensory testing. Whether you're looking to differentiate your brand, create visually delighting products or innovate within your category, we know color is at the core of consumer preference and we have your needs covered.
Tap into our sophisticated capabilities and solve long-standing industry challenges with ADM Colors from Nature™:
We offer a patented huito blue solution that is acid-, light- and heat-stable to enable natural solutions for blue, green, purple and brown
Patented clear emulsions deliver heat, light and acid stable colors without opacity during the expected shelf life
Our proprietary extraction technology provides blue from spirulina and pink, red and purple shades from anthocyanins
Our state-of-the-art color formulation and blending technology is key to your success
Read more about our Colors from Nature™ portfolio and capabilities in our product sheet.
Read more about our colors portfolio in our Interactive Brochure.
Partner with us now!
For general inquires, questions or more information, please reach out to us. We are here to help.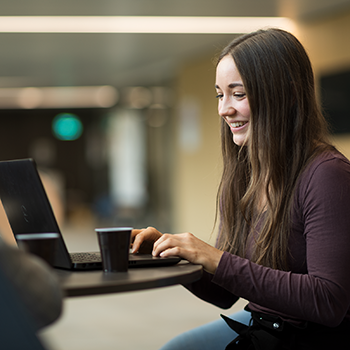 This content is based on United States laws and regulations applicable on the day of publication of this content. We point out that customers are required to ensure that any labeling and claims made by customers for their finished products must be based on the regulatory requirements and scientific standards of the country in which the final products are offered for sale. Not all products are available in all regions.
---