Pharmaceutical Oils
Pharmaceutical Oils
Innovate with Confidence: ADM-SIO offers highly purified soybean, olive and sesame oils that meet major relevant pharmaceutical regulations for human and animal health applications.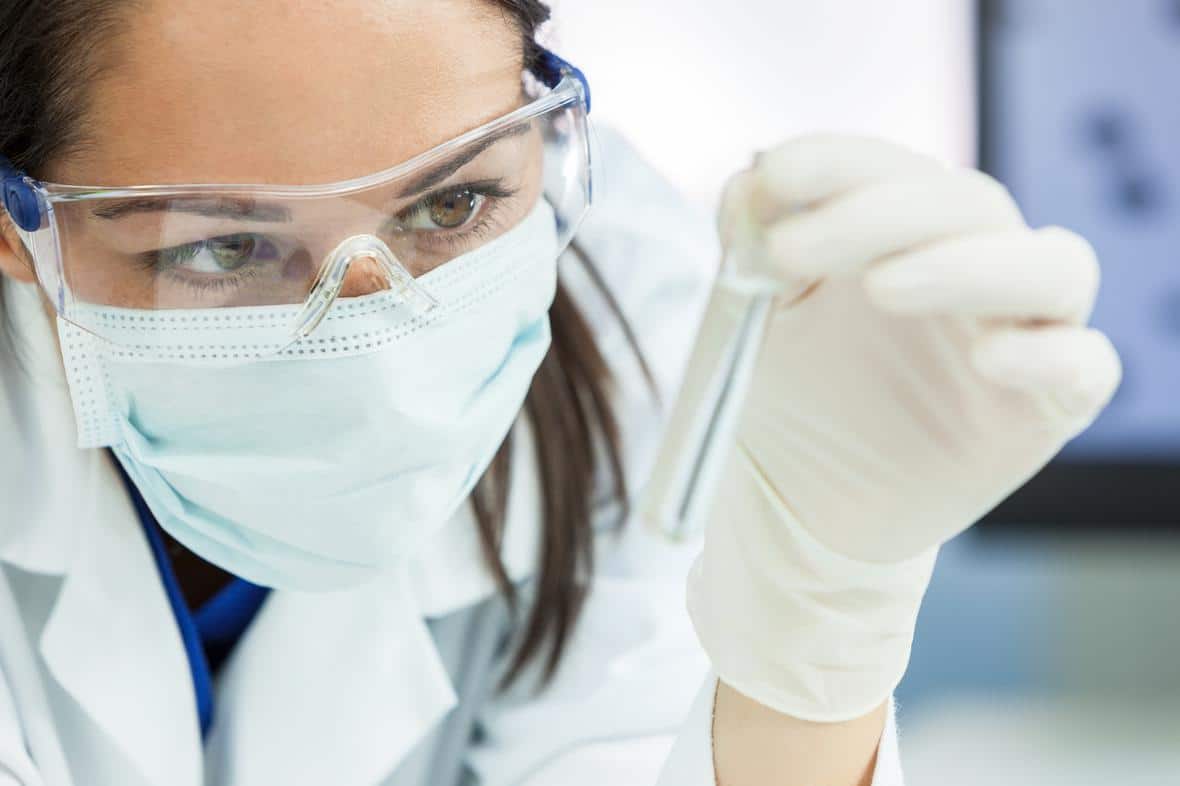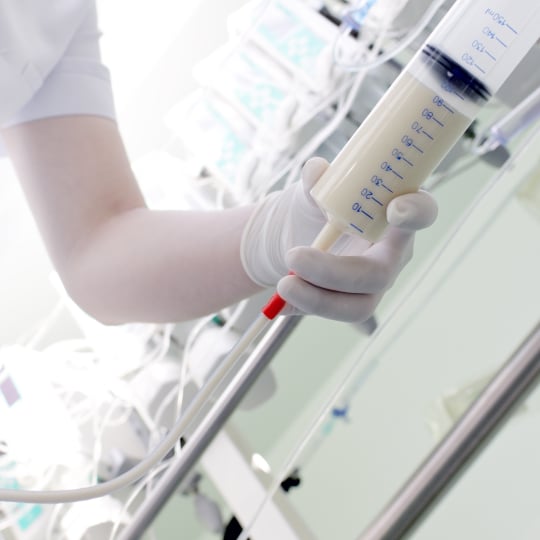 Purified Pharmaceutical Oils
With more than a century of experience, dedicated production lines, and specialized R&D and regulatory teams, ADM offers a range of highly purified oils derived from vegetable origins. They meet all applicable pharmaceutical regulations and are manufactured according to cGMP standards.
Among their applications is as active pharmaceutical ingredients (API). In particular, purified pharmaceutical oils are used when producing customized nutritional products that provide a source of calories and essential fatty acids for patients unable to feed themselves.
Purified pharmaceutical oils are also used as excipients in human health, during the formulation of soft gel capsules, syrups, and lotions.
Experience You Can Trust

Sourcing Quality Raw Materials
One particular challenge in working with plant-based pharmaceutical ingredients is the variability of the raw materials themselves. Vegetable products can differ greatly from region to region, supplier to supplier, and even month to month.
However, because these variations can have a significant impact on how the final product performs, physical and chemical stability is crucial. For more information, see Managing the natural variability of plant-based pharmaceutical ingredients.
To resolve this, ADM chooses to source the very best raw materials. Further, we are leading several initiatives to guarantee the quality of our products:
Select suppliers working with specific crop cultivars
Select a particular sourcing period over the year, to guarantee specific characteristics
Collaborate with our suppliers to improve their extraction processes
Target oils with different origins, as needed to achieve a specific fatty acid profile
Select suppliers with dedicated production lines to avoid cross contamination
Engage in regular audits of suppliers
We work together with our suppliers to achieve our common goals of quality and consistency.

Conducting Proactive Analysis
Recognized for our expertise in oils and fats, ADM continues to master the most advanced analytical techniques in compliance with Good Laboratory Practices (GLP). We ensure our materials and products are thoroughly tested at every phase of design and production to ensure quality.
Process management is of major importance in handling the variability of naturally derived pharmaceutical ingredients. In order to achieve batch-to-batch consistency for both excipients and APIs, we carefully implement In-Process Controls and use the appropriate tools to immediately identify any deviations in design or production.
Finally, ADM has been involved in extending global knowledge by proposing new and innovative methods of analysis for purified pharmaceutical oils. We have been rewarded by the US Pharmacopeia for our contributions to numerous programs, including fully revising the monographs on olive oil and soybean oil. Our quality professionals are also involved with the European Pharmacopoeia Commission on fatty oils and derivatives, bringing their gained knowledge and experience.

Making the Best Use of Technology
We offer sophisticated technological knowledge as well as recognized experience and leadership in the chemistry of pharmaceutical oils.
With a range of technologies and many practical capabilities, ADM specializes in small and medium batch production that can be customized to your requirements. Such batches are delivered with full source traceability, guaranteed.
Following the rules and guidelines of Good Manufacturing Practices (GMP), our custom refining process requires deep process knowledge, but the result is the expert removal of impurities and volatile components. What's left behind are purified pharmaceutical oils that comply with the world's highest quality standards.

Ensuring Compliance and Ongoing Management
All of our activities have led us to gain substantial knowledge of regulatory requirements in the fields of pharmaceuticals, food, and cosmetics. To guarantee compliance with the highest standards, we ensure both the standardization and the constant evolution of our products.
Our regulatory service oversees the tasks necessary to keep our products in compliance with all appropriate regulations. As well, they have submitted and manage pharmaceutical regulatory files (Active Substance Master File – ASMF) in Europe, India, and the US. With the experience gained from this, our regulatory team contributes strongly to the development of our business activities.
We comply with the highest standards as a matter of course, giving us the ability to meet our customers' regulatory requirements in oil-based solutions. We go above and beyond both specifications and expectations.
The Right Products
We offer an extensive range of purified, high quality oils to meet your pharmaceutical needs. Each oil is carefully manufactured under cGMP to meet all required regulations in the pharmaceutical industry.
Highly purified olive oil that can be used as an excipient or API in the formulation of poorly soluble drugs, injectables, syrups, and parenteral nutrition for human and veterinary applications.
Highly purified sesame oil that can be used as an excipient in the formulation of lipophilic drugs, injectables, and syrups for human and veterinary applications.
Highly purified soybean oil that can be used as an excipient or API in the formulation of poorly soluble drugs, injectables, syrups, and parenteral nutrition for human and veterinary applications.
Hydrogenated Oils
Our hydrogenated soybean oils comply with the specifications of European Pharmacopoeia "Soybean Oil, hydrogenated" monograph and USP/NF Pharmacopeia "Hydrogenated Soybean Oil" monograph. Our oils can also be used to provide texture in topical or oral formulations.
PharmaPlus
The PharmaPlus product category is a full range of vegetable oils (olive, soybean, sesame, sunflower, rapeseed and corn) compliant with European and USP/NF Pharmacopeia monograph specifications and that can be used as excipients for oral or topical applications.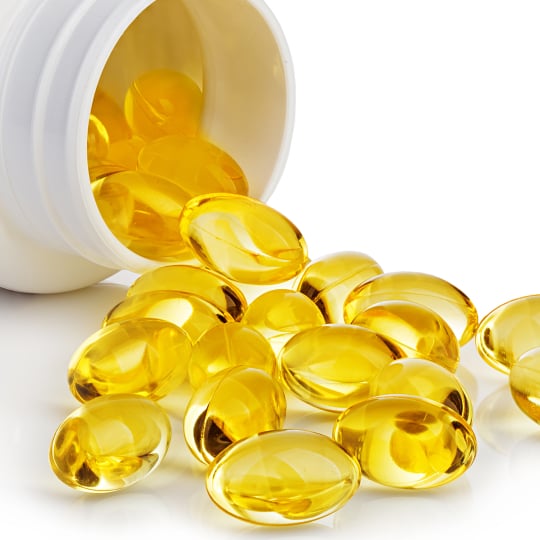 Regulatory Conformity and Quality Standards
At ADM, we produce highly purified pharmaceutical oils. Our production and quality control system fulfill the cGMP requirements for active pharmaceutical ingredients, while we collaborate with our suppliers to manage variability and guarantee batch-to-batch consistency. A multi-step purification process is applied to the raw materials to deliver high quality pharmaceutical purified oils. The final steps of the process, including fine filtration and drum filling under nitrogen, are performed in an ISO 8- classified clean room.
Compliant with EP and USP requirements and supported by FDA Drug Master File (DMF type II & type IV) and EDQM CEP (Certificate of Suitability), our pharmaceutical oils ensure high quality and safe end products.
This content is based on United States laws and regulations applicable on the day of publication of this content. We point out that customers are required to ensure that any labeling and claims made by customers for their finished products must be based on the regulatory requirements and scientific standards of the country in which the final products are offered for sale. Not all products are available in all regions.
Partner with us now!
For general inquires, questions or more information, please reach out to us. We are here to help.