ADM Human Nutrition SEA
ADM Nutrition Southeast Asia
Partner with us to develop and deliver market-relevant solutions, giving you an edge in solving the nutritional challenges of today and tomorrow.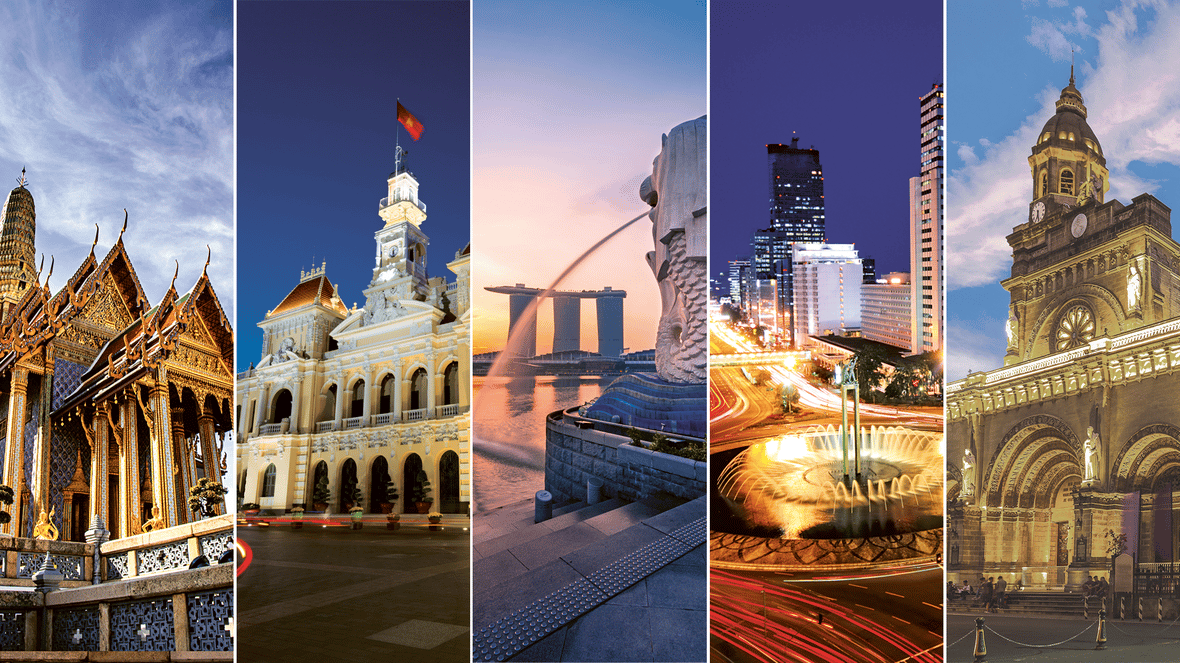 About ADM Human Nutrition SEA
At ADM we unlock the power of nature to provide access to nutrition worldwide. Our local market knowledge in Southeast Asia, combined with our global insights in shifting lifestyles, consumption patterns, and technology-enabled solutions, give us a unique perspective on key changes and developments in the human nutrition industry. Such capabilities allow us to support customers with personalized services and innovative technologies, partnering with them to develop and deliver market-relevant solutions, giving them an edge in solving the nutritional challenges of today and tomorrow.
ADM Human Nutrition has an extensive footprint across the Southeast Asia region, with sales offices in Singapore, Indonesia, Thailand, Vietnam and Philippines. We welcome our customers to visit our Customer Creation & Innovation Centre (CCIC) in Singapore to experience ADM's full-spectrum turnkey solutions from flavor creation, to prototyping and pilot trials.
Accelerate Innovation with ADM
We love nothing more than putting on our thinking caps to help solve customers' most daunting challenges, using our entire pantry of ingredient solutions — no matter what your application or functional requirements.
Maintaining a consumer-centric view of the emerging trends and deep understanding of consumer behaviour inspires our commitment and the technical ingenuity necessary to give customers an edge.
We work closely with customers to create complete flavor and specialty ingredient solutions that meet consumer preferences for taste, nutrition, function and texture.
Portfolio
Our extensive food, beverage and supplement ingredient portfolio is just one measure of our commitment to provide you with the best possible solutions for consumer-winning applications.


Food and Beverage Solutions
Acidulants
Beans & Pulses
Colours
Emulsifiers & Stabilizers
Flavors & Specialty Oils
Proteins
Starches
Sweetening Solutions

Health & Wellness Solutions
At ADM, you can tap into flexible, tailored health & wellness solutions that align with the aspirations and focus areas your consumers want to incorporate in their nutrition.
Some of Our Key Solutions
BPL1 Probiotics – Metabolic Health
Bifidobacterium animalis subsp. lactisCECT 8145
HT-BPL1 Postbiotics – Metabolic Health
Bifidobacterium animalis sub. lactisCECT 8145
CardioAid Plant Sterols
Fibersol-2 dietary soluble fiber
Novatol Vitamin E
Contact Us
For more information on ADM's nutrition solutions please come and visit us in one of our locations, or leave your contact details and we'll be in touch with you.
ADM Asia-Pacific Trading Pte. Ltd.
21 Biopolis Road, Nucleos, South Tower
#02-24/25/26
Singapore 138567
PT ADM Indonesia Trading and Logistics
International Financial Center Tower 2
Level 36, Zona 4
Jl. Jendral Sudirman Kav. 22-23
Jakarta 12920, Indonesia
ADM Philippines Inc.
4th Floor, Pacific Star Building
Gil Puyat corner Makati Avenue
Makati City 1200, Philippines
ADM (Thailand) Ltd.
173/20 Asia Centre Building, 19th Floor
South Sathorn Road, Thungmahamek
Sathorn, Bangkok 10120, Thailand
ADM Vietnam Co., LTD.
Level 7, Saigon Centre Building, 65 Le
Loi Boulevard, Ben Nghe Ward, District 1
Ho Chi Minh City, Vietnam