ADM Microbiome Solutions Win Industry Awards
ADM Microbiome Solutions Win Industry Awards
ADM's market-leading commitment in cutting-edge research and development of proprietary probiotics has been again recognized by the industry. ADM offers customers and consumers an expansive range of science-driven microbiome solutions to help support the gut microbiome, which plays a critical role across a wide range of health conditions and wellness needs.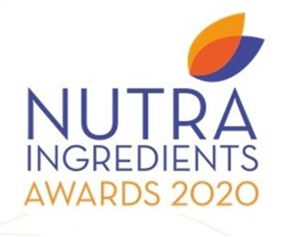 ADM's unparalleled probiotics portfolio won three awards at the industry's most prestigious event, the NutraIngredients Awards: 'Probiotic Product of the Year,' 'Ingredient of the Year' and 'Editor's Award for Functional Food Innovation.' Bio-Kult Migréa®, a multi-action live bacteria formulation that targets the digestive tract and the head, won Probiotic Product of the Year and Bifidobacterium lactis BPL1 won 'Ingredient of the Year' for its contribution to weight management.
A third, the 'Editor's Award for Functional Food Innovation,' went to Bacillus subtilis PXN®21®, a live bacteria strain shown to reduce the aggregation of α-synuclein, the protein that causes Parkinson's disease."This looks to be the beginning of a truly exciting development," wrote the NutraIngredients jury, "going straight to the cause of Parkinson's disease and using the newest science to fight it at its root, rather than simply treating the symptoms."
The NutraIngredients Awards, now in their sixth year, reward innovation and cutting edge research in healthy foods, supplements and nutrition.
"We're very proud that our scientific innovations can actively contribute to peoples' physical, mental and emotional health," said Francisco Climent, ADM's Health & Wellness managing director, EMEAI.
To learn about ADM's range of probiotic solutions, click here.
---