ADM Predicts Food Industry Shift Toward Sustainability In 2021
ADM Predicts Food Industry Shift Toward Sustainability In 2021
Consumers are expected to increase their demand for food and beverages that are both good for their families and good for the world in 2021, according to new in-depth research from OutsideVoiceSM. Sustainability is set to take center stage next year as a result of behavioral and societal changes that have driven consumers toward options that help reduce humanity's collective environmental impact, the study shows. Outside VoiceSM is a proprietary consumer insights platform from ADM, a global nutrition leader and the world's premier agricultural origination and processing company.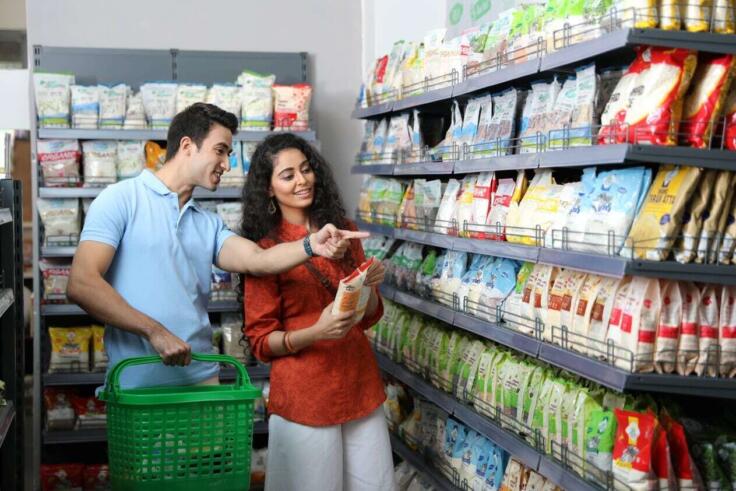 ADM's recent survey1 of global consumers found that 65% say they try to have a positive impact on the environment through their everyday actions. The research also shows that 46% of global consumers find claims of "sustainably produced" trustworthy when used on product labels. When companies are transparent about where and how products are made, raised or grown, Nielson's What's In Our Food and On Our Mind poll found that 73% of consumers globally agree that they feel more positively about those companies.
"The challenges of 2020, spanning the COVID-19 pandemic, social unrest and catastrophic weather events linked to a rapidly warming climate, have brought corporate responsibility into greater focus," said ADM Chief Sustainability Officer Alison Taylor. "Consumers around the world increasingly expect their food and drink to come from sustainable ingredients, produced by companies that share their values. At ADM, we are meeting those demands with clean labels, supply chain transparency, and innovative plant-based products."
Consumer awareness of the connection between the food system and the health of the environment has accelerated, according to ADM's research, and will likely lead consumers toward values-based purchasing decisions in 2021.
Consumers are better understanding the impacts that their buying choices have on other people and the environment, and becoming more knowledgeable about how the global food system impacts societies and the planet. Of those surveyed1, 47% think that by 2025, climate change will impact their lives more than before. Many are already beginning to experiment with plant-based options and to look for clear food labels.
Consumers are increasingly demanding that companies demonstrate their commitment to sustainable sourcing, responsible operations, social justice, employee welfare, and community engagement. A whopping 90% of global consumers want brands to do everything they can to protect the well-being and financial security of their employees, according to the Edelman Trust Barometer. The food industry has an opportunity to respond to these emerging consumer trends by offering high-quality products that are sourced sustainability. To maintain consumer loyalty and trust, brands will need to demonstrate transparency throughout product lifecycles, including where ingredients are from, how products are made, by whom, and how they are packaged.
"ADM has a unique role in the global food system as the bridge between growers and consumer-facing brands," Taylor said. "We are well positioned to provide the innovative solutions required to meet customer needs in an ever-changing marketplace. In all aspects of our business, we are committed to operating responsibly, sustainably and ethically."
A major merchandiser of sustainable crops with a traceable supply chain, ADM leverages its influence to help protect people and the environment. Across the company's portfolio of grains, beans, nuts and natural flavors and colors, ADM is helping farming communities save water, fertilizer and fuel while improving yields, protecting soil health, reducing waste, and lowering greenhouse gas emissions. ADM also partners with organizations and grower communities to advance sustainable agricultural practices across more than 6.5 million acres of farmland globally.
From food to industrial materials, ADM is creating plant-based alternatives that have a smaller environmental impact than synthetic materials. For example, to meet the growing demand for protein more sustainably, the company is harnessing a legacy of innovation to pioneer plant-based protein solutions. ADM also provides a range of bio-based products and materials with applications ranging from ranging from cat litter to baby diapers. The company developed a molecule from fructose that can be used to replace virgin plastic in water bottles, and its starch-enhanced cardboard innovations make it easier to recycle boxes as part of a circular economy.
"Businesses that aggressively drive action on sustainability will be essential if we are to combat climate change and deliver positive impact for all stakeholders in 2021," Taylor said. "I am confident that resilient companies like ADM will emerge from this challenging year stronger and more equipped to build a better world."
1Survey conducted using Outside VoiceSM
---