ADM Ushers in the Next Wave of Plant-Based Food Innovation with New Offerings
ADM Ushers in the Next Wave of Plant-Based Food Innovation with New Offerings
For companies who want to quickly get to market and grow their market share fast, ADM is ready with new game-changing protein nutrition solutions including NutriFlex™ and new products from PlantPlus Foods.
"While others are just getting started, we've been pioneers in this space for more than 75 years, giving rise to whole new categories on store shelves, in restaurants and in homes today." says Leticia Goncalves, president, Global Foods. "There's no one who can give customers an edge in developing consumer-preferred plant-based foods and beverages like ADM, and with NutriFlex™ and the PlantPlus Foods joint venture, we're taking our protein capabilities to a whole new level."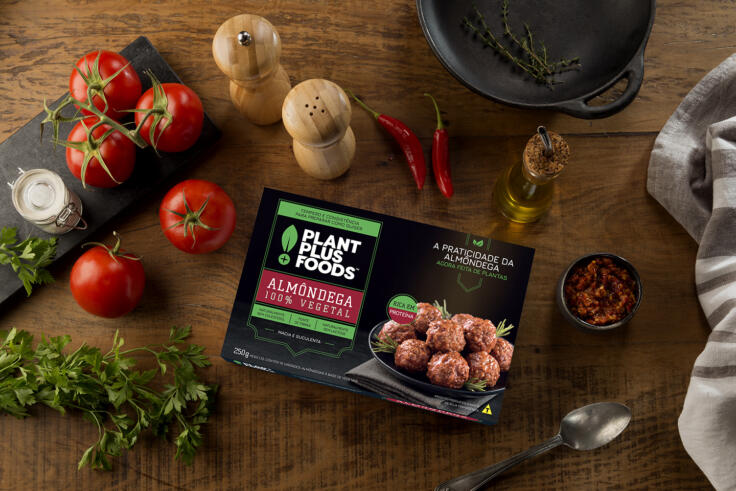 Introducing NutriFlex™
ADM's new integrated protein nutrition solutions include synergistic protein blends, texture and functional protein systems and fully finished product solutions designed to get customers to market quickly with plant-forward, culinary-inspired taste, texture and nutrition solutions. NutriFlex™ solutions expertly crafted to expedite your innovation and development timelines, improve speed-to-market and simplify your supply chain.
To learn more about NutriFlex™, click here.
PlantPlus Foods Launches Its First Product Line in Brazil
The first B2C products from the PlantPlus Foods, a joint venture between ADM and Marfrig, are now available in the Brazilian foodservice and retail markets. This new line of products is comprised of burger patties, kibbeh, meatballs and ground meat. All products are 100% plant-based, made with naturally-sourced ingredients and are designed to appeal to meat eaters and flexitarians, alike.
As the leading partner for some of the world's largest and most well-known plant-based food brands, we know that today's consumers expect great taste, texture and nutrition–all from a product they can feel good about consuming. Whether it's protein plus other functional benefits, clean labels, wholesome nutrition, sustainably-sourced products or all of the above, ADM is ready with solutions, expertise and the speed you need to get ahead.
To learn more about ADM's protein nutrition solutions, visit www.adm.com/protein.
---