ADM's Chief Human Resources Officer Answers your Questions about Remote Work
ADM's Chief Human Resources Officer Answers your Questions about Remote Work
Millions of people around the world have had to make an abrupt transition to working remotely in recent weeks due to the global COVID-19 pandemic.
Some may be working away from the office for the first time. Others are navigating the challenges of working from home while juggling the needs of spouses, kids and roommates who are also sheltering in place.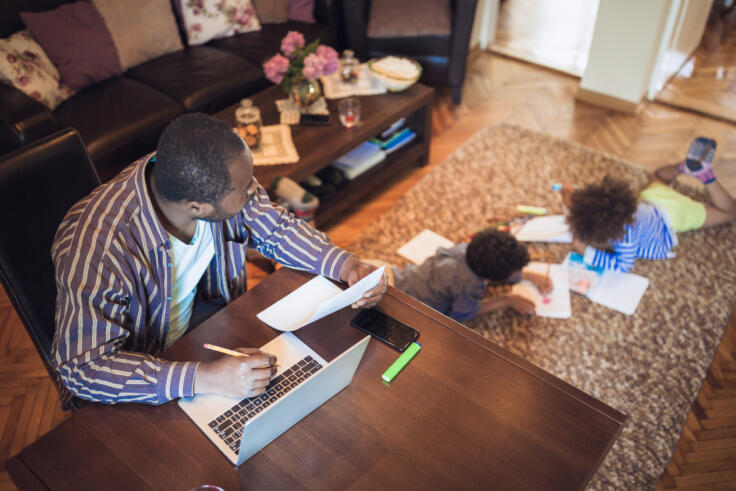 At ADM, many of our team members are essential workers who are playing a vital role in getting human and animal nutrition solutions where they need to go. However, we have also implemented a minimal staffing model at our global offices, and all employees who can work remote are currently staying home.
To help provide expert guidance on how to maintain productivity while working remotely, ADM's Mike D'Ambrose, senior vice president and chief human resources officer, recently participated in a Twitter chat hosted by global news network Reuters. Following are some of Mike's tips based on his decades of experience in human resources as well as his work with ADM's team members in recent weeks.
What tips do you have for working efficiently, productively and comfortably from home?
Plan ahead and think about what you need to be successful in every aspect of your life, not just work. Remember it's a marathon, not a sprint. You will learn as you go. Everyone has the same issues, so don't feel uncomfortable or guilty about making time address the needs of yourself and your family.
What are the biggest myths about remote work?
That it's easy, doesn't require planning or is less stressful. I think a corporate myth that's also been busted is "work can't be done" or "employees aren't as productive" remotely. Many people have shared they've felt even more productive these last few weeks.
How can we communicate better virtually?
Just because it's easier to get a hold of someone doesn't mean you should. Best practices for meetings are the same whether you're in person or remote. Have an agenda, begin and end on time, and follow-up with an action plan.
At the same time, even though we're remote, we still need to take time to engage and check in on how our colleagues are doing personally, not just talk work. Try to create opportunities for your team to socialize, whether it's through "coffee breaks," virtual happy hours or 1:1 time.
What is the best way to truly turn off from work and set better boundaries?
Setting boundaries is hard. It's something I'm still working on 40 years into my career! My advice is to be deliberate in your choices and be present. Make sure your mind and your body are in the same place, that you're really "there," whether with colleagues or family. Think about what's most important and plan around that.
How will work change when things return to "normal"?
I'm hopeful the changes we're making for the better stay that way. That we remain flexible. That we keep focused on what's important. And that we continue to care for one another and treat each other as individuals.
I'm also optimistic the concept of remote work will be a major part of companies' cultures going forward. I think we are finding ways to make working remotely even more efficient. New technologies and tools are emerging that will help us lead even richer and more productive lives.
---