Creating a More Sustainable Slice: ADM Launches HarvestEdge™ Oro
Creating a More Sustainable Slice: ADM Launches HarvestEdge™ Oro
From field to fork, consumers want to know the story behind their food and if it was produced responsibly and in an environmentally sustainable way. In fact, 76% of US consumers agree that companies should do all they can to make their products environmentally friendly1. Brands across the food and beverage industry that demonstrate responsible sourcing can differentiate and find success with increasingly conscientious consumers. This is also relevant for the pizza market, and it can all start with the main crust ingredient – flour.
Expanding its HarvestEdge™ line of flours, specialty grains and blends, ADM has launched HarvestEdge™ Oro, for elevated, authentic pizza experiences from sustainably sourced wheat. The HarvestEdge™ Oro range includes premium and custom pizza flours, mixes, blends, low carb flour replacers, and specialty grains.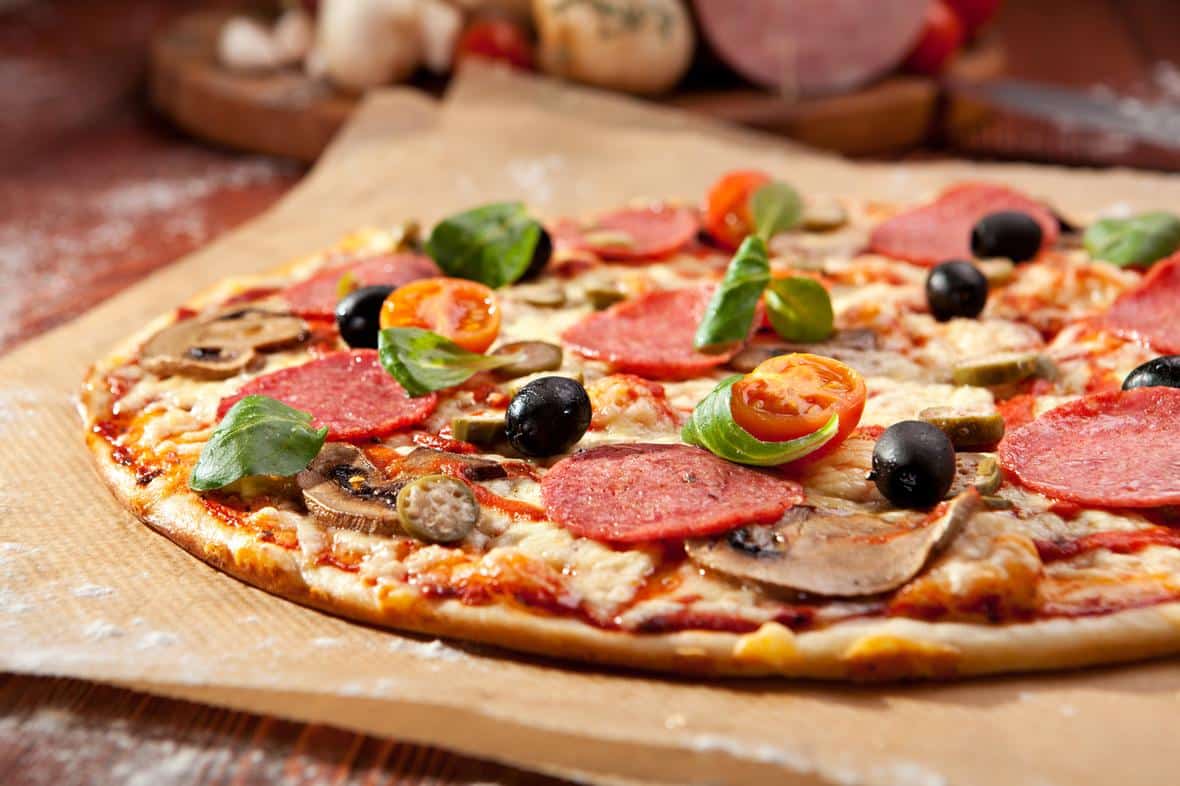 The introduction of HarvestEdge™ Oro comes as the pizza market continues to expand, with the line helping operators tap into new areas. Stuffed crust, regional, Italian-influenced and artisan-crafted pizzas have broad appeal among consumers but low adoption among pizza operators2. Additionally, different varieties of crust that allow for personal customization are on the rise with consumers, but their appearance on menus is few and far between2.
"Consumer demands are increasingly intersecting, and they're seeking products with sustainable credentials that also taste exceptional," said Paula LaBine, marketing director, global milling and baking solutions for ADM. "Our new HarvestEdge™ Oro line helps pizza manufacturers entice the modern consumer with key optionality through differentiated offerings, from 00-style pizza flour that delivers Neapolitan-style pizzas, to a low net carb flour replacer for keto-friendly offerings, along with sustainably sourced flour options."
With an extensive network of farmers participating in regenerative agriculture initiatives, in addition to processing ingredients used for HarvestEdge™ Oro flours in its net-carbon-neutral milling operations, ADM is helping to pave the way for the next generation of delicious, tailored bakery offerings that support consumers' desire for products that are better for them, their communities and the planet.
"ADM's HarvestEdge™ portfolio reflects our connection to the harvest, bringing together simple, wholesome ingredients sourced directly from farmers focused on improving their soil health and farm resiliency by implementing regenerative agriculture practices," said LaBine. "Now, we're combining our sustainable sourcing experience with our decades of ingredient expertise and culinary excellence to help operators deliver a range of authentic pizza crusts, while also positively supporting the planet, from farm to pizzeria."
Discover more about HarvestEdge™ Oro and ADM's pantry of solutions here.
1ADM Outside Voice℠
2Datassential Pizza Report, 2022
---