How ADM Cares, SAVAN, and Fanamby are working together to support Madagascan Vanilla Farmers
How ADM Cares, SAVAN, and Fanamby are working together to support Madagascan Vanilla Farmers
Almost 80% of the world's vanilla is sourced from Madagascar, where it's produced and collected from villages in a complex supply chain. Through SAVAN, ADM's joint venture partnership with Sahanala, we are the industry's first farmer-owned processor and exporter of vanilla beans, rooting our supply chain at the origin source. SAVAN has more than 6,000 vanilla farmers and it is unique in the industry in that the ownership structure enables ADM's farmer partners to reinvest the joint venture's profits and their incentive payments into initiatives which are needed at the local level as determined by the farmer associations. SAVAN also provides other direct support to the farmers and communities in the form of healthcare access, food programs, and agronomy training which all aim to elevate farmer's livelihoods.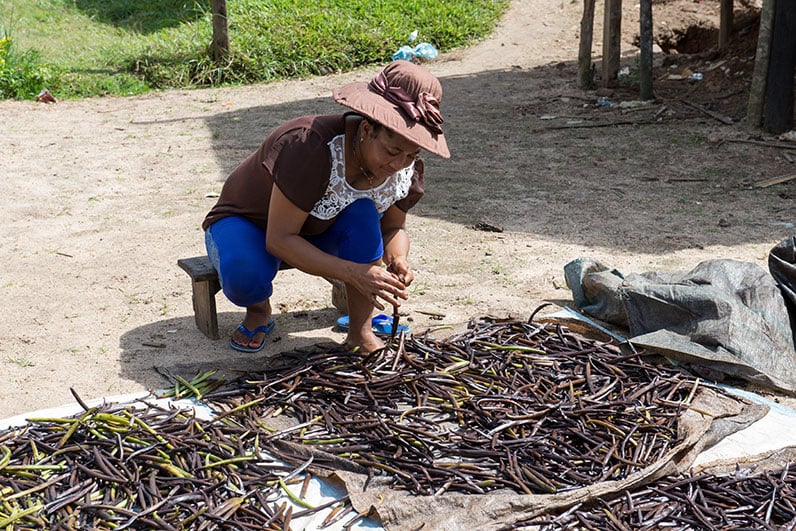 Through our corporate social investment program, ADM Cares, ADM has supported local vanilla farmers and their families in Madagascar by partnering with the non-profit organization Fanamby and the SAVAN Rice Distribution Programme since 2019. Annually, the programme provides an estimated 135 tons of ADM rice, feeding close to 6,102 vanilla farmers in Madagascar to provide a key additional food source to community members and help increase incomes.
Earlier this year, after a deadly tropical cyclone struck Madagascar just two weeks after Tropical Storm Ana brought deadly floods to the island country, ADM Cares provided additional emergency relief to the area's farmers. Emergency aid packages containing drinking water, soap, cooking oil, baby formula, and salt were distributed to over 1,000 SAVAN farmers in the Vatovavy and Fitovinanny regions, who were heavily impacted by the cyclone.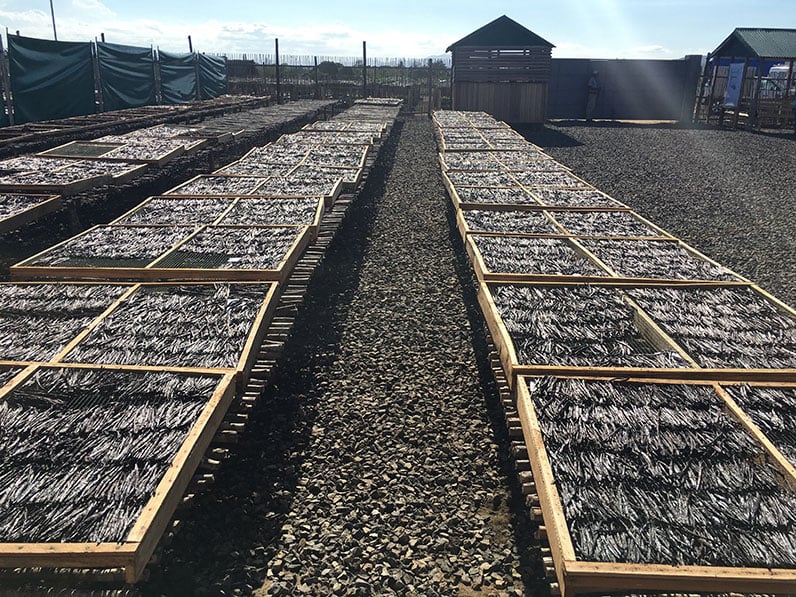 Sharing the importance of this partnership and ADM's commitment to supporting local supply chains Travis Green, vice president, Commercial Development Vanilla, said, "Our streamlined supply chain helps us provide consistent, authentic vanilla extracts, flavors and ingredients and our skilled vanilla farmers are at the very heart of this. We look forward to continue to help our dedicated farming communities by investing in local initiatives to create sustainable futures for not only vanilla farmers, but also the wider community."
ADM continues to work together with local partners to implement industry-changing, farmer-focused social programs, like our partnerships with SAVAN and Fanamby in Madagascar, to support local supply chains and farmer communities around the globe.
---