How ADM is Reinventing the Vanilla Supply Chain
How ADM is Reinventing the Vanilla Supply Chain
Most people associate vanilla extract with their baking recipes, but they aren't aware of the complexities of the traditional supply chain. ADM's vertical supply chain in Madagascar enables us to get right to our farmers - and directly provide them fair market prices for their product. We are happy to announce that we are now offering Fairtrade Organic Madagascar Bourbon Vanilla Extract - just in time for Fairtrade Month.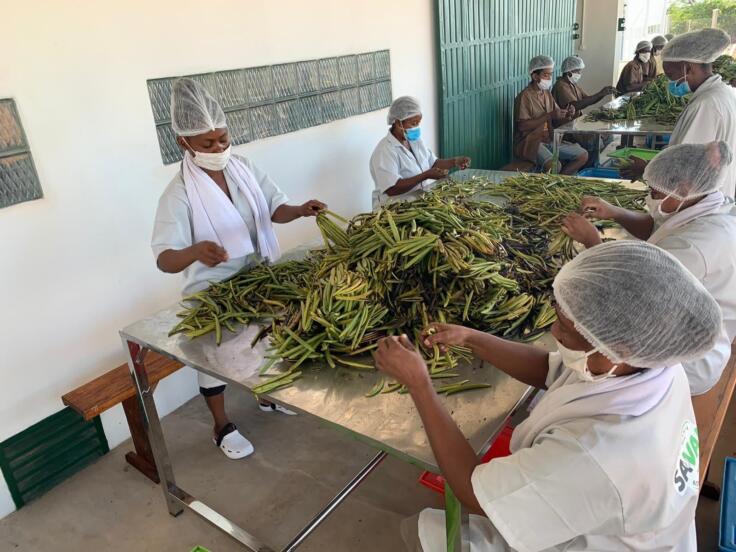 "With its rich yet delicate taste, Madagascar vanilla is a consumer favorite all over the world," said Mukul Juneja, ADM Vice President, Vanilla Commercial Development. "In fact, Madagascar produces over 70% of world's vanilla supply. ADM's joint-venture in Madagascar, SAVAN, is the first farmer-owned processor and exporter of Madagascar vanilla beans, helping ensure not only the highest quality product, but also the long-term well-being of farmers and their communities."
By working with SAVAN, ADM is continuing to support social programs to advance the lives of vanilla farmers, their families and their communities. ADM has been carefully and responsibly sourcing our vanilla in Madagascar before our farmer partners were certified in Fairtrade.
Our commitment to quality starts on the vanilla farms, with the skilled individuals who nurture and care for each season's crop. By responsibly sourcing our Madagascar vanilla direct from farmers, we're able to produce a consistently exceptional vanilla extract that's delivered with supply chain transparency and traceability. The Fairtrade certification further legitimizes our earnest commitment to the vanilla farmers, their families and the communities where they live.
"The idea for SAVAN started about five years ago with a genuine desire for a fair handshake with vanilla farmers in Madagascar," said Juneja. "Since then, our joint-venture with farmers has already grown to become one of the largest exporters of vanilla beans in Madagascar. ADM remains fully committed to the socio-economic sustainability of vanilla farmers and their families, while also partnering with them to protect the bio-diversity in Madagascar."
Home bakers will be excited to know that Rodelle's Organic Fairtrade Madagascar Bourbon Vanilla Extracts will be launching on Amazon in 2020 and coming to a store near you in 2021. To read profiles of our farmer partners in Madagascar, or to check out some of our recipes, visit www.rodellekitchen.com.