Moving Fruit and Tea Farms Forward with Sustainable Sourcing Certifications
Moving Fruit and Tea Farms Forward with Sustainable Sourcing Certifications
At ADM, fruit and tea raw materials sourced by the company on a global scale are increasingly certified to be sustainable. With rising consumer demand for more sustainably sourced ingredients in their food and beverages, ADM's global direct procurement is accelerating efforts to help transition from conventional farming to more sustainable solutions.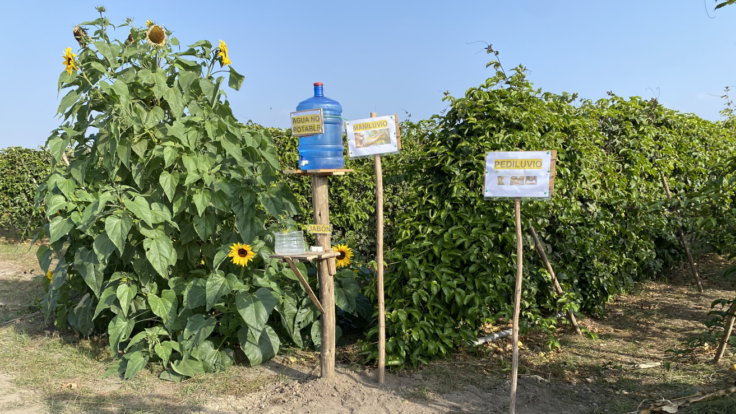 "Increasingly, our customers are turning to sustainable sourcing and more and more customers are also asking for materials certified to be sustainably sourced in response to consumer trends. With sustainable goodness highlighted as one of the global consumer trends for 2022 that were recently identified by ADM, we are working with our suppliers to develop more sustainable sources" said Theo Timmermans, technical supplier development manager.
When it comes to fruit and tea extracts, ADM uses a number of certifications to verify that the ingredient has been sustainably and ethically grown. For example, amongst others, we procure oranges and passion fruit from Rainforest Alliance certified farms; Fair Trade bananas, oranges, as well as strawberries certified by the GlobalGAP (Good Agricultural Practices) and the Farm Sustainability Assessment (FSA) program.
In order to continue growing ADM's portfolio of fruit and tea extracts sourced through a number of different sustainability certification programs, our Global Direct Procurement team conducted a supplier survey, with support from the Procurement Center of Excellence's IT team. The survey yielded information about the targeted supplier groups and their complete portfolio, with fruit and tea ingredient groups that ADM purchases discussed. Among the list were more than 60 types of fruits used in a wide range of forms including purees, not-from-concentrates, individually quick frozen (IQF), and juice concentrates, that can be offered as sustainably certified now .
Looking ahead to 2022, the procurement team will continue with supplier surveys to expand the portfolio and develop more suppliers, as ADM makes more sustainably sourced fruit and tea extracts available for customers and consumers.
"I'm looking forward to not only focusing on the agriculture side of assessing the sustainability of farms, but as supplier support and development, helping our vendors to build long lasting supplier relationships with ADM, helping them to increase their social and environmental production standards. With these partnerships, involving all aspects of farming and processing, the future looks very bright and sustainable," said Timmermans.
---