Supporting Our Veteran Farmers
Supporting Our Veteran Farmers
After graduating high school, Marvin Frink joined the military to provide for his family and to help serve his country. Dedicating 15 years of service, including deployment to fight for his country, Marvin found himself dealing with anxiety. His father noticed he was suffering with PTSD and introduced him to the idea of farming. Engaging in farming and working with the cattle on a daily basis helped with the transition from military life to civilian life. After the passing of his father, Marvin continued the dream his father had for him of becoming a first generation cattleman by establishing Briarwood Cattle Farm.
ADM Cares supports Marvin and other farmers like him, through a grant to the Farmer Veteran Coalition, the nation's largest nonprofit organization assisting veterans-and currently serving members-of the Armed Forces to embark on careers in agriculture.
Living out his father's wishes, Marvin is now grazing a good, healthy herd of Black Angus cattle near Raeford, North Carolina. To ensure success, Marvin continues to educate himself in cattle ranching and is thankful for the opportunity to help feed America with the outstanding support from Farmer Veteran Coalition, family, close friends, and the community.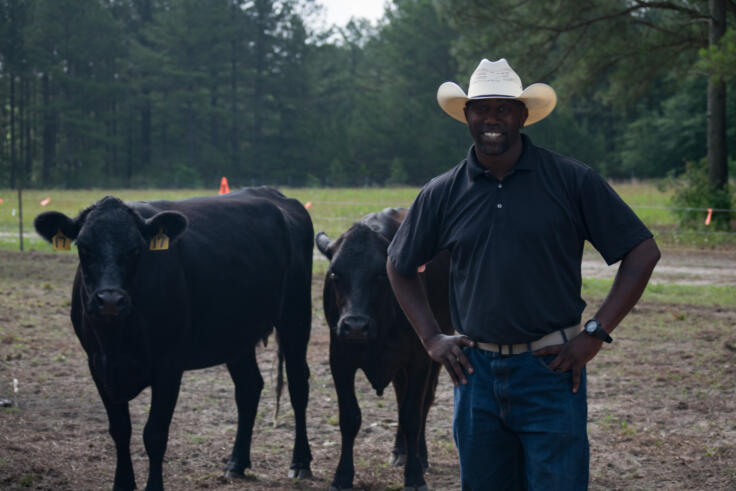 ---